Hong Kong Police Arrest 12 Pro-Democracy Protesters After Overnight Clashes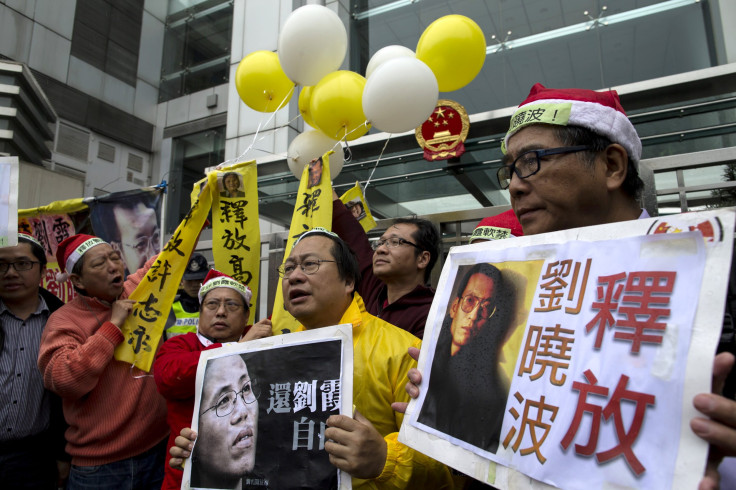 Hong Kong police announced Thursday that they had detained 12 pro-democracy protesters after a night of clashes when nearly 100 demonstrators took to the streets Wednesday, marking the first sizeable rally since the last Occupy Central protest camp was cleared by authorities last week, Agence France-Presse (AFP) reported.
The protesters, who were holding long banners that read "We want true universal suffrage," crowded the pavements on Christmas Eve and also rushed into traffic on major roads in the Mongkok district, according to the report. The protesters were arrested on various charges, including assaulting police officers, obstructing a police officer and other riotous conducts, the police said, adding that they used pepper spray and batons to break up the protests.
"They caused chaos and blocked roads," the police said in a statement, obtained by AFP, adding that 10 men and two women were among those detained.
During Wednesday's rally, protesters also walked to the city's government headquarters in an attempt to signal that the democracy movement was not over.
"There is one thing that I am certain of and that is the movement had never ended in our hearts," one of the protesters told AFP. "No matter how they try to stop us and pressure us, as long as we want to persevere to the end our movement will go on."
As authorities cleared the main Occupy Central protest site in Hong Kong earlier this week, many protesters had said at the time that they would keep the movement alive.
"I think the occupation of the streets will end today, but the movement will still be here," a protester told International Business Times.
"Today we will finish the civil disobedience process. … [But] I think there will be a big mass action next year in April or May," said another protester.
Meanwhile, Chinese President Xi Jinping said last week that the people of Macau -- which is a special administrative region of China, like Hong Kong -- should respect the "one country, two systems" principle, a comment that many considered to be aimed at pro-democracy protesters in Hong Kong.
"We must both adhere to the one-China principle and respect the differences of the two systems … at no time should we focus only on one side to the neglect of the other," Xi reportedly said.
© Copyright IBTimes 2023. All rights reserved.