How To Build & Improve Your Credit Score Fast? 5 Cheap Services That Offer Effective Solutions
This article uses affiliate links, which means if you purchase products through these links, we may earn a commission. Click here to see our
T&C
. For licensing please click
here
.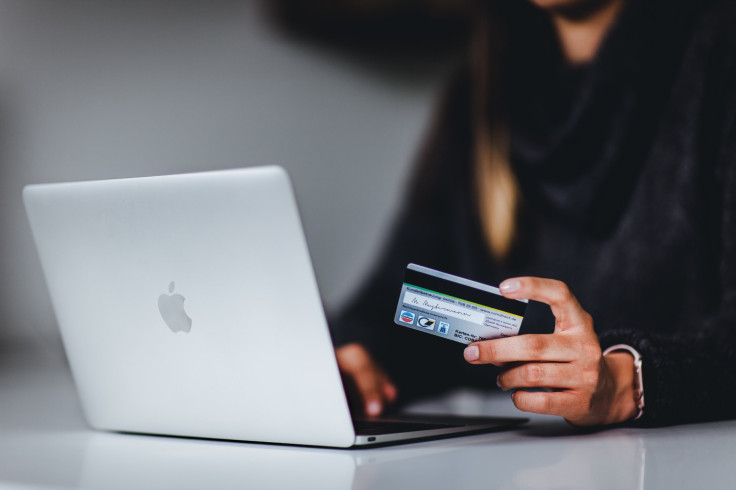 If you want to get a loan from a major bank, you'll need to show a good credit score first. Your credit score can range from 300 to 850 which determines your ability to pay back loans and bills. It's extremely important that you keep your credit score within the higher rankings. A low credit score can mean fewer options for better loans. Hence, higher interest rates and cash-in deposits for loans. Landlords will also require you to show your credit score as they can use this as a basis for accepting you as a tenant or not.
A higher credit score offers better opportunities for loans and other credit products. You can get access to loans with lower interest rates and even credit cards with an introductory interest rate of 0%. So if you're looking at how to improve your credit score, don't fret as there are a number of affordable solutions on how to boost your credit score fast.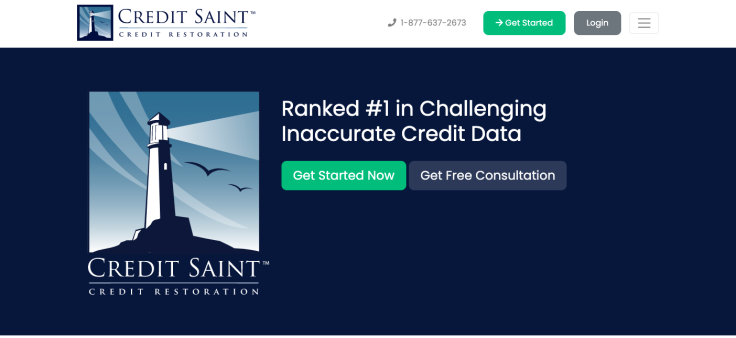 Credit Saint is a credit restoration specialist based in New Jersey that can help you understand your credit. Anything that looks and feels untrue, inaccurate, biased, lacking, untimely or unverifiable in your credit score report can damage your credit. Credit Saint tackles these items by challenging them at the credit bureau. They help you discern your credit and look for items that can be removed from your report, thus improving your credit score quickly.
Apart from helping you remove the negative entries, Credit Saint also takes a look at your positive credit and optimizes it. They do this by teaching you proper methods on how to boost your credit score by paying your bills on time and opening or closing credit.
Their services include setting up a credit monitoring account for you so you can check and analyze your progress. Credit Saint offers three packages to choose from depending on the aggressiveness required for your case. Check out Credit Saint's packages and pricing here or sign up for your free consultation here.
Credit Fix Guy is owned and operated by Al Jackson who aims to provide affordable credit repair services to everyone. Apart from teaching his clients about the process of how to build their credit scores, he and his team also believe in maintaining a high credit score once it's achieved by their clients.
For just $50, you can already improve your credit score through premium dispute letters. After payment through PayPal, you just need to e-mail them your credit reports and they'll be the ones to analyze them for you. After 72 hours, expect custom dispute letters to challenge specific negative items in your report, plus full instructions on what to do next. Check it out here.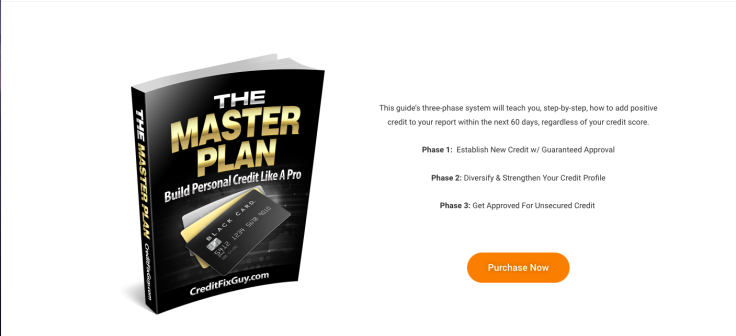 Credit Fix Guy is also offering The Master Plan, a step-by-step guide that will teach you how to add positive credit to your report in three phases, in just 60 days, no matter what your credit report looks like. Sure, you can have numerous deletions in your report, but it's the positive credit that counts for loan approvals and other applications. Get The Master Plan for only $37 here.
Nav connects you with financing options that are the right fit for your business. It finds personalized matches of financial loans that are the most ideal for your business. It also connects you to their Fund Managers who act as personal consultants to guide you in every step of the process.
First, you set your own objectives for your business, then they match your goals to financing options using real-time data. This way, you can see the best options for financial loans, business credit cards and business services. You are given a personalized overview of your financing situation and even tweak your objectives as your business grows. Finally, their Fund Managers do the heavy lifting and work directly with the lenders so you can focus on managing and growing your business. Check out Nav here.

Credit Karma is a free service where you can access your credit score report from Equifax and TransUnion with updates every week. They analyze your credit reports and offer product recommendations to help you save money.
They are also known for their service which helps businesses search for unclaimed money. It works by searching if there's any unclaimed money in state governments that may belong to you. You see, once a business owes you money but can't send it for multiple reasons, the state holds on to it. So with Credit Karma, you can check if any of that money is yours. If it is, you can easily file a claim and get it back. Sign up for Credit Karma for free here.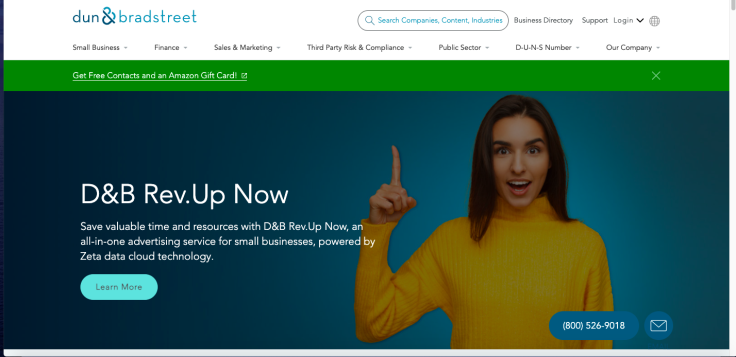 Dun & Bradstreet offers numerous solutions for all business sizes through analyzing data and offering solutions based on that data. For small businesses, they offer various subscription services that allow you to check your business credit score and notify you of any changes instantly. They even notify you if other businesses requested to look at your credit file. Check out their prices here.

They also offer help with building your business credit score through their various subscription services. Add to your business credit score by updating your payment history so it can be reviewed and approved. You'll also get notified once a company requests to see your credit file. Plus, you can connect with a Concierge Manager for one-on-one advice regarding your credit score. Check out their prices here.
FOLLOW MORE IBT NEWS ON THE BELOW CHANNELS