How China's Anti-Corruption Campaign Is Putting Pressure On A Slowing Economy
China's citizens are applauding the government's ongoing anti-corruption drive, but critics warn the crackdown — which has led to the arrest of at least 100 senior officials — is causing chaos as the world's second-largest economy tries to rebound.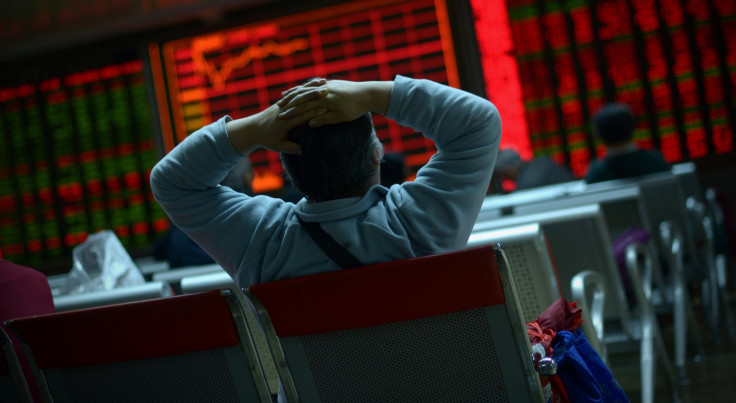 SHANGHAI — An official cartoon issued last week showing President Xi Jinping clubbing corrupt officials with a giant mallet left no doubt that Xi is determined to press ahead with the anti-corruption campaign he launched three years ago, which he sees as key to reasserting the Communist Party's legitimacy in the public eye.
But while the massive campaign — which has led to the arrest of some 100 officials of ministerial or provincial leadership rank, known as "tigers," and tens of thousands more known as "flies," at lower levels — has been popular with China's citizenry, critics warn the crackdown is hitting China's growth and could undermine current attempts to stimulate the slowing economy with new infrastructure projects.
"It's getting more and more complicated to get anything done."
Xi has been keen to assuage these concerns. At the start of the annual meeting of China's legislature and its advisory body this month, the Chinese president took the unusual step of meeting with a group of private entrepreneur delegates and reassured them that their contribution to the nation's economy was valued and would be protected. He also called on government officials to maintain links with businesses, saying they should "stay in touch with private enterprises ... and be proactive in helping them to solve their difficulties," while also reiterating that such contacts must be "clean" and both sides should avoid bribery.
Observers said that Xi's appeal to officials was a rare and tacit acknowledgment from the top that the anti-corruption campaign, and the austere new discipline rules for officials that accompany it, have had some negative effects on an economy already buffeted by the global slowdown. In particular, Chinese media and analysts have warned that the repeated arrests of local officials accused of corrupt links with entrepreneurs mean that some officials have taken fright and cut contacts with businesses and businesspeople, leading to the suspension of investment projects.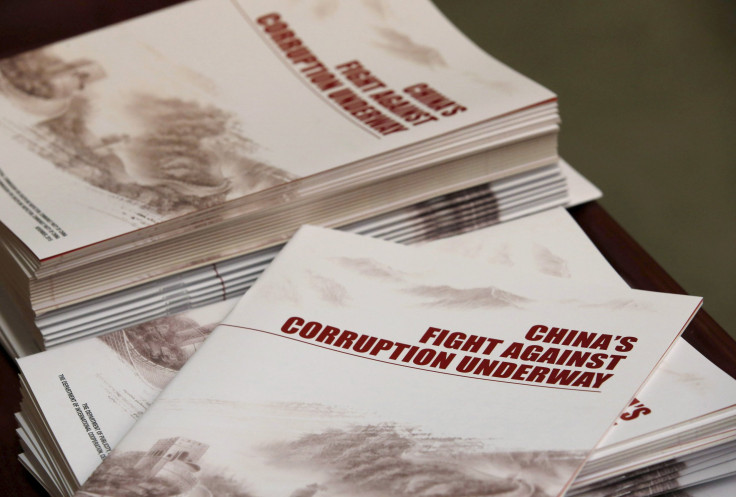 A Shanghai news website called the Paper reported last year, for example, that certain government officials were "hiding from entrepreneurs," refusing to meet or dine with them. Some, it said, were "simply doing nothing at all" and refusing to sign off on projects. As a result, it added, some investors who had "got land and received funding … were unable to go ahead with their projects."
That was certainly the experience of one urban planner with many years of experience, who spoke to International Business Times on condition of anonymity about his experience in one provincial Chinese city where construction of a community building he had designed was abruptly called off.
"They liked our design ... It was a 60,000-square-meter building with housing for the elderly, a kindergarten, recreation facilities, shops, restaurants, a little hotel and outdoor public areas. It was due to become the center of the community in a new area where they'd already built a lot of houses, so they needed this to provide services and jobs," he said. "We won the competition for the project, and they said they were ready to start … so we began detailed work. But then they suddenly called us and said the project was off."
The reason given was that the land for the project "wasn't quite ready," because it hadn't gone through all the necessary procedures. But some two years later, nothing has happened. And the planner sees the suspension as a clear result of the corruption crackdown.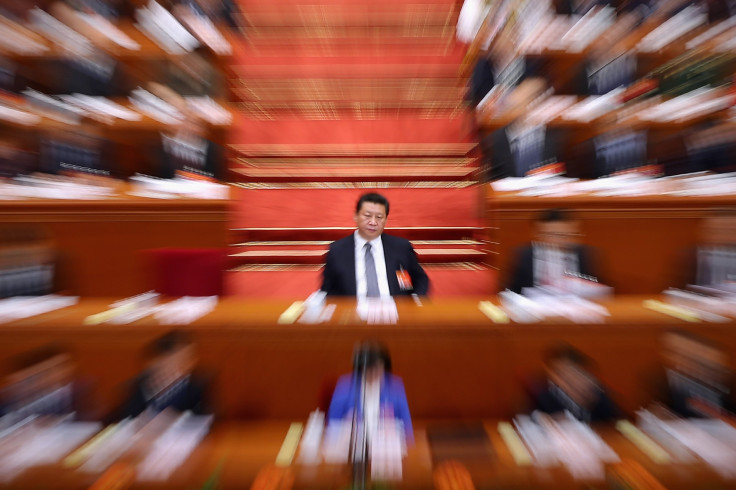 "In the old days, as long as the boss of a district-planning bureau or local investment company liked a project, they'd have just gone ahead," he said. "But now people say, 'You'd better be careful.' Now the bosses don't want to make decisions anymore because they're scared of being accused of having too-close links to a company like ours. Government departments are just not willing to make decisions quickly anymore. They all want to make group decisions. Nobody wants to take the blame anymore."
As a result, "it's getting more and more complicated to get anything done," he said.
In another case, officials called his company to say bidding for a project was being put on hold, halfway through the process, until an anti-corruption inspection team from the central government had left the area. "Everyone just stopped working — they didn't dare do anything."
With Chinese Premier Li Keqiang pledging this year to boost the economy — which last year slowed to its weakest growth rate in 25 years — with new stimulus measures, including infrastructure spending, such issues are a particular cause for anxiety. As if to confirm the point, in his work report at the opening of China's annual legislative session this month, Li made a point of criticizing "indolent officials" and warning them against neglecting their duties. The party secretary of one city in Eastern China also attracted much attention recently after he became so frustrated at the problem that he began issuing "Snail" awards to local government departments who failed to do their jobs, in the hope of spurring them into action.
And the campaign is not only causing anxiety within China's bureaucracy. Some foreign investors, while generally happy to see the cleanup of a famously corrupt business environment, have expressed fears that the graft crackdown lacks transparency. Despite the Chinese president's insistence that there is no "House of Cards," as he put it on a state visit to the U.S. last fall, rumors persist that the crackdown is in some cases politically motivated, based on power struggles or vendettas involving different factions within the Communist Party.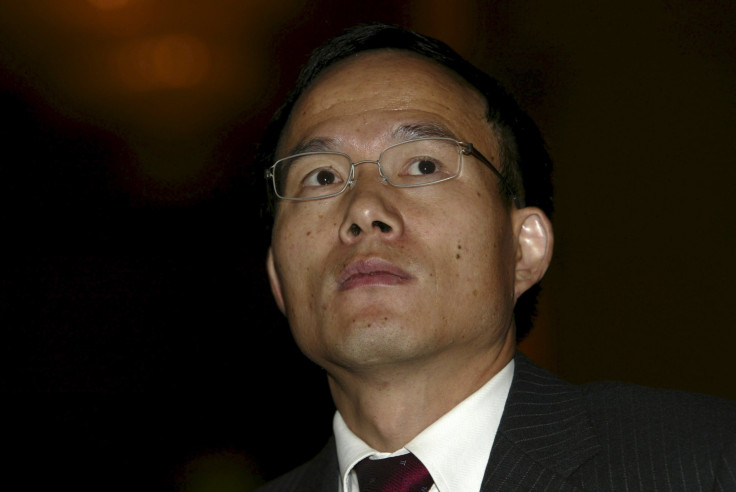 Investors have been rattled by the sudden disappearance of officials and entrepreneurs with whom they had built relationships: The sudden, and initially unexplained, disappearance of internationally respected entrepreneur Guo Guangchang, head of the Fosun Group, who was held for questioning for several days in a corruption investigation late last year, sent shock waves around the world. Soon after, Zhou Chengjian, the billionaire founder of leading Chinese fashion brand Meters Bonwe, was also taken for questioning, while a number of state industry executives have been charged with corruption.
The sudden detention of the director of China's National Bureau of Statistics, Wang Baoan, in January, just days after he announced the nation's 2015 gross domestic product figures to a watching world and sought to offer reassurances about the health of China's economy, did little to calm investors.
One Western consultant who advises international companies working in China recalled his clients' alarm after a senior executive from a company they were working with was taken away for questioning.
"The day the news of the boss's apparent detention came through people were really confused; no one was sure of the details," the consultant said on condition of anonymity. "Everyone was asking me what was going on — would the projects be continuing?"
Christopher Balding, associate professor of political economics at the Peking University HSBC Business School, summed up this growing feeling of unease among foreign investors: "It definitely does add anxiety to people doing business here — especially if you're a foreigner," he said. "It's a very cloudy environment ... So people worry about the business climate: Are they going to find themselves in a bizarre, Kafka-esque situation, though they may not have done something wrong?"
Indeed, some believe the constant revelations of widespread corruption within China's system might also lead some investors to have second thoughts about the wisdom of doing business in the country. Even China's anti-graft watchdog has acknowledged that the crackdown has "caused damage to the party's image."
The anti-graft and disciplinary campaigns, plus the upheavals these have caused in the party and, arguably, the economy, have also led some observers to conclude that under Xi the leadership is focused above all on political and ideological issues at a time when many see broader economic challenges as the most urgent priority. "Corruption is not the biggest problem — policy issues are more important," one foreign investor told IBT.
Despite these fears that the crackdown could undermine the implementation of deep-rooted market-based reforms, there's no question that some aspects of the campaign have been welcomed by investors in an environment where corruption was previously seen as an often unavoidable corollary of doing business in China, particularly at the local level.
"About 80 percent of our members welcome the anti-corruption campaign [since] it creates a more transparent, level playing field," Joerg Wuttke, president of the European Union Chamber of Commerce in China (EUCCC), said in an interview with IBT.
A more cautious approach to planning and infrastructure construction might seem like a good thing in a fast-developing country that has seen a series of accidents that are believed to have resulted from corruption in the approvals of projects. A fatal crash on the country's high-speed rail network in 2011, for example, was blamed partly on the country's former railways minister, who was later jailed on charges of taking huge bribes and interfering in the bidding process for dozens of projects. Further, prosecutors are investigating officials for graft in several recent cases, including one involving the huge explosion at an illegal hazardous-waste storage facility in the port of Tianjin last August that killed 173 people and another concerning the December collapse of an illegal construction waste dump in Shenzhen, which led to at least 69 deaths.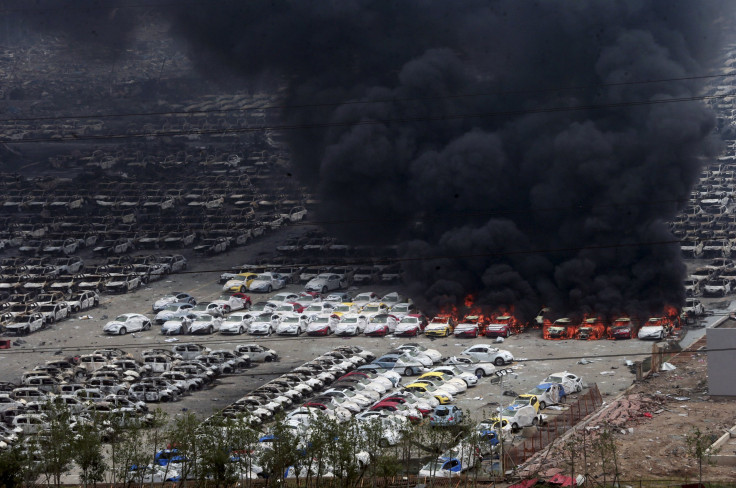 The urban planner, too, acknowledged there are some positives to the anti-corruption campaign, noting that it has increased pressure on officials to open up the bidding for construction projects to anyone who is interested, rather than just choosing their favorite companies, as was often the case in the past. However, he said, the approval process is now not only likely to be slower, potentially damaging China's much-vaunted ability to implement projects rapidly, but is also susceptible to other kinds of abuse.
"I think it's becoming more democratic, like in the West — no one can make a decision," he said with a wry laugh. More seriously, he suggested, some officials can now use anti-corruption procedures to derail projects or bidders, either to settle scores or for their own advantage.
"I do think some officials use it as a reason to stop things," he said. "In the past we used to win some projects because some politicians really liked our designs, and they recognized that we don't cheat and always try our best. But of course a lot of people in the government or the local investment companies would like to get their own friends in. So if the big boss can't say, 'I just want to do it,' anymore then we probably will lose opportunities."
In the past, he told IBT, if an official's deputies disagreed with him or her, there was little they could do about it. Now, he said, they can use the corruption crackdown as a means of putting the brakes on a project. And "if the company's head is good," he added, that means "people may stop him doing good things!"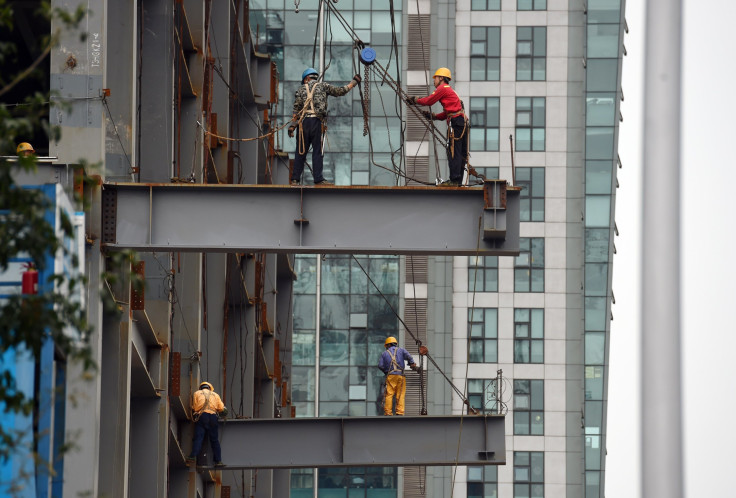 Whatever the precise reasons, reports of delayed projects have certainly become common. The EUCCC's Wuttke said that despite their overall support for the anti-corruption campaign, his members have encountered such problems, particularly in areas like the southwestern province of Sichuan. Here, the arrests of many officials with links to Zhou Yongkang, a former state security chief and energy boss, and the highest-profile victim of the anti-corruption campaign so far, "had a disruptive effect, as decision makers were lying low and postponing investment deals … In the energy sector the arrests led to a slowdown in projects."
One Western businessman who has worked in Southwest China said: "Often the [local] governments are not very enthusiastic" to approve projects seen as potentially risky or "not obvious." The situation was "even more difficult" he said, in the city of Chongqing, after local party boss and former politburo member Bo Xilai was arrested in 2012, accused of corruption, and his wife was jailed for allegedly murdering a British businessman.
"Chongqing became quite reluctant to take any decisions that were not obviously positive," he said. "Big investments, like the cooperation with Singapore [to build an industrial park], initiated and supported by President Xi Jinping, are still very possible. But other investments seem to be more difficult, particularly if some flexibility is required."
There are several specific causes of such inertia, according to Professor Gary Liu, a finance specialist at the China Europe International Business School (CEIBS) in Shanghai.
"One reason is, the anti-corruption campaign makes people nervous," he told IBT. "No one knows if they or their colleagues will get detained tomorrow, so no one feels like doing anything." Officials may also be afraid, he suggested, that even if they back a good-quality project, they will offend a colleague, who could denounce them to the graft busters in revenge.
"As soon as you offend someone they'll denounce you," Liu said. "And since few officials are totally clean they feel it's better to do less."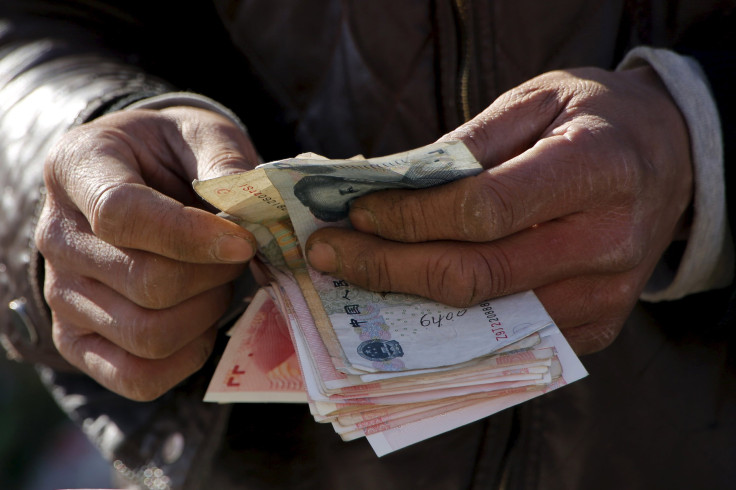 Balding, of the Peking University HSBC Business School, said the constant shifting of rules only adds to such anxiety.
"Some people are just scared to death of doing anything, because things that were perfectly acceptable before, all of a sudden people are getting arrested for," he said. "They feel, 'We don't know the rules of the game anymore — and will the rules change tomorrow?'"
Balding cited the government's crackdown on short selling of shares after last summer's stock market crash as an example. "There are regulatory documents from the China Securities Regulatory Commission from May last year saying, 'We want to encourage short selling in the Chinese stock market' — and within two months they were arresting people for short selling … So people just don't know what's happening."
Another negative factor, according to CEIBS' Liu, is that some officials are now simply less interested in implementing projects since they are less likely to be able to get bribes or kickbacks.
"They used to see an advantage in meeting businesspeople; they could get some benefit," Liu said. "But now they can't, so they don't see the point."
The precise economic cost of such attitudes is hard to calculate. A report by Bank of America Merrill Lynch in 2014 estimated that the anti-corruption campaign might have cost the economy more than $100 million dollars that year.
Last year, an economist at BNP Paribas was reported to have said the crackdown could have knocked between 1 percent and 1.5 percent off China's gross domestic product annually, though other experts disputed this figure.
But there's little doubt that such attitudes could be bad news for China's plans to compensate for the recent slowdown in its manufacturing sector by rolling out more infrastructure projects — and to encourage private investors to play a greater role in funding such projects.
In an indication of the challenges, China's national auditor reported last year that $45 billion in projects — around one-sixth of the total value approved that year — were behind schedule. In some cases, the central government has reclaimed money from such local governments in order to spend it elsewhere, and some 250 officials have been punished for "failing to spend government funds, delaying projects or sitting on land earmarked for development," while some central officials have also been criticized for inaction.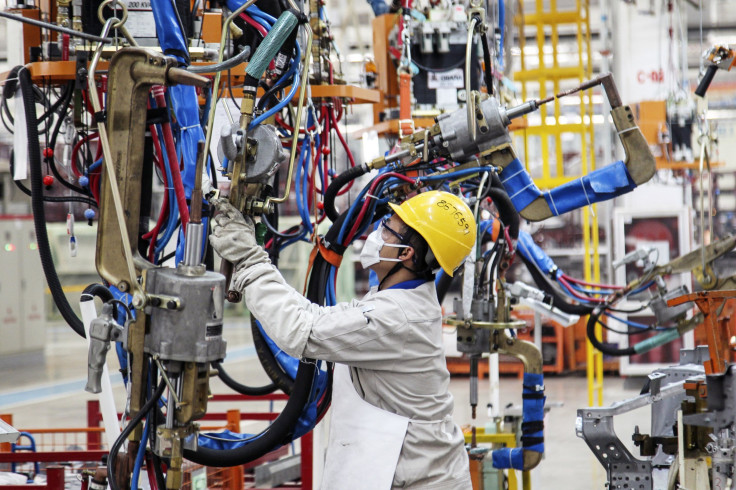 But some experts argue the crackdown will be worth it in the long run since it will ultimately "lower transaction costs for society as a whole," as one legal specialist told the official Xinhua news agency recently. Yao Yang, director of the China Center for Economic Research at Peking University, wrote last year that the crackdown on graft would create a fairer environment for doing business by making it harder for corrupt businesspeople to gain unfair "monopoly positions" through their links with officials and by reducing the number of incompetent officials appointed as a result of connections or simply buying their posts.
Yao acknowledged that some businesses see paying bribes as a practical and reassuring way of getting around what he said was an excess of red tape in China. But he argued that this is not a long-term solution. "While bribery in China may facilitate growth to some extent, it does not produce the kind of competitive business environment that supports long-term gains," he said. "The reality is that corruption imposes a large, often random, tax on businesses, not least by discouraging officials from cutting red tape for all firms — a move that really would boost growth."
Reducing corruption, he added, will help iron out distortions in the economy. He also suggested that any resulting decline in profitability in some sectors of the economy is "likely to be temporary, with new customers emerging after a period of adjustment."
It's well-documented that the campaign has had a direct impact on some aspects of the economy closely linked to corruption and bribery. China's luxury sector, for example, has lost some of the luster that made it the fastest-growing market in the world for much of the past decade, after the crackdown led to a reduction in the common practice of giving expensive presents to officials in the hope of securing advantage.
"It definitely does add anxiety to people doing business here — especially if you're a foreigner. It's a very cloudy environment."
"There is an estimate that some 20 percent of spending on luxury goods was for gifts, and as soon as the campaign started there was an immediate impact and an obvious decrease in sales," said Yann Jaussaud, Shanghai-based general manager of French communication agency Mazarine Asia Pacific, which advises clients in the luxury sector.
China's proportion of the world luxury market reportedly contracted from 11 percent in 2013 to 10 percent in 2014, while sales of luxury goods inside the country fell 11 percent over the same year, according to one survey.
More than 80 percent of fashion brands have closed stores in China, with more closing predicted. Sales of expensive watches, once popular with officials but now often held up as a symbol of corruption, have been hard hit, too. Even prices of some of China's most prized teas, once a popular gift for officials, have fallen significantly in recent years.
Another sector that has been hard hit is China's auction trade, formerly boosted by high-ranking officials' predilection for art and antiques.
"There was one province where they used to say if you wanted to get the help of any official, you had to give them a painting — maybe an expensive one for senior officials, or something worth up to a few hundred dollars for the local guys," said one Beijing auction company veteran, who asked not to be identified.
Now many smaller auction houses have closed, and prices for some works have dropped by 40 percent, he said. However, he added, "things are more appropriate now; people's motives are purer. There are still real collectors out there, wealthy entrepreneurs, but they're seriously interested in art — and fakes are selling [less]."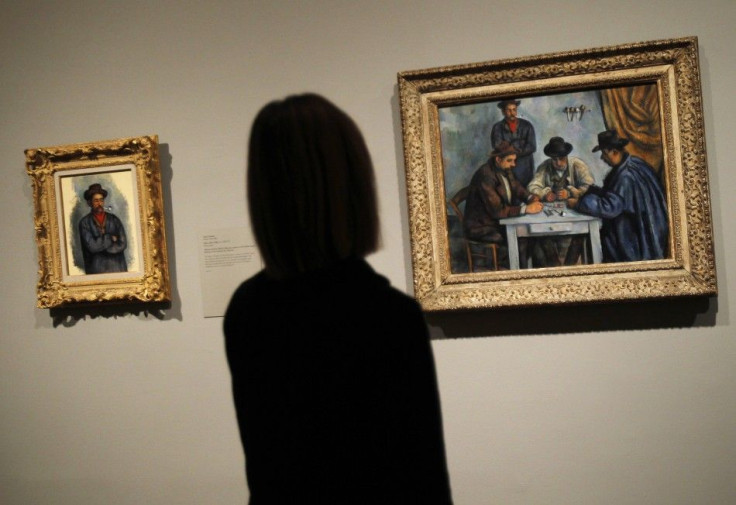 Brands are also adapting. "We are now targeting the middle class," said Pierre-Henri Faye, Asia-Pacific director of French cognac manufacturer Grand Marnier Liqueurs, acknowledging that expensive alcohol brands have had to refocus their strategy. Mazarine's Yaussaud said a growing middle class and the reduction in spending on gifts or bribes for officials means people are spending more on products for their own use.
"Now Chinese clients think more about themselves and their own needs, rather than just about giving presents to others," he said. And while he accepts that luxury consumers these days are more selective, and less likely to throw their money around indiscriminately, he's convinced the domestic market can still adapt and survive.
"There are millions of people looking for more sophistication and quality. So we still think the market will increase a lot over [the next] five to 10 years."
Yet some still worry that the adaptation to a cleaner economy will be drawn out and painful: "We used to be able to take officials out to dinner to discuss business, but now they won't talk to you," grumbled one businessman from southern Guangdong province, whose business has slumped. Another noted that luxury restaurants in some cities in the region have lost a lot of business. "Civil servants are afraid of being photographed in nice restaurants," he said.
The urban planner suggested that without such channels, some Chinese businesspeople, and officials, simply do not know how to make deals.
"Until they establish [a] proper process it's going to be a problem," he said. "Many people in China don't know how to do normal business, how to contact officials, where to go ... They used to do it all at the dinner table!"
FOR FREE to continue reading
✔️ Unlock the full content of International Business Times UK for free
offer available for a limited time only
✔️ Easily manage your Newsletters subscriptions and save your favourite articles
✔️ No payment method required
Already have an account?
Log in
© Copyright IBTimes 2023. All rights reserved.