How Much Does The King of Spain Make?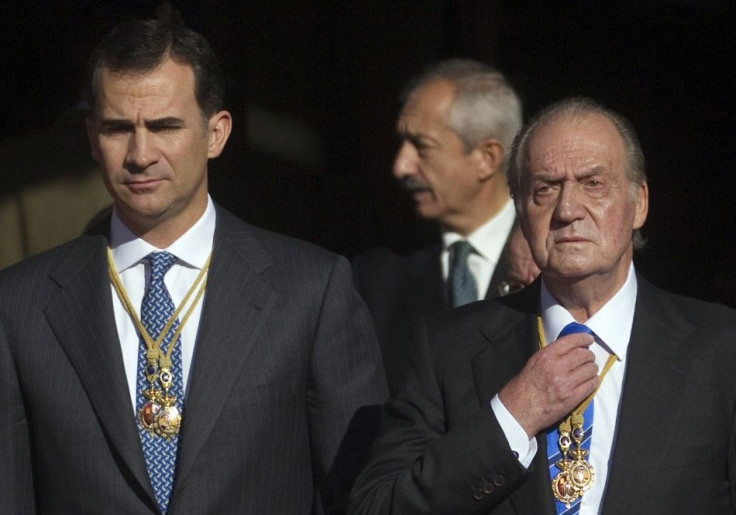 The royal family of Spain – a country laboring under 20-percent-plus unemployment rate and severe spending cuts by the government – has revealed its finances and income for the very first time.
Royal accounts indicated that King Juan Carlos receives 292,752 euros ($380,000) from the state every year – 140,519 euros ($182,500) of that figure represents his salary, with the remainder allotted for expenses.
The king also pays a 40 percent tax on his income.
The palace said it decided to release the data in light of the economic crisis which calls for more transparency from the powers that be.
The king's son Crown Prince Felipe of Asturias is paid 146,376 euros ($190,000) annually. Strangely, Juan Carlos' wife Queen Sofia and the three princesses -- Cristina, Elena and Letizia -- have to share 375,000 euros ($487,000) between the four of them.
In comparison, the country's former Prime Minister Jose Luis Rodriguez Zapatero was paid an annual salary of 78,185 euros ($101,000).
On the whole, the royal family had a budget of 8.4-million euros ($10.9-million), which is assigned by the Spanish parliament. Almost half of that figure – about 4-million euros ($5.2-million) -- is spent on paying the salaries of the help, who number some 500 people.
The royal palace reportedly had its budget cut by 5 percent last year, while salaries have been reduced by up to 15 percent.
The revelations comes amidst an ongoing scandal in the royal family -- the king's son-in-law Inaki Urdangarin, husband of Princess Cristina, is under suspicion of having embezzled funds from public contracts to a non-profit foundation he led from 2004 to 2006.
© Copyright IBTimes 2023. All rights reserved.