How Noelle Velentzas, Asia Siddiqui Were Arrested For Allegedly Conspiring In Terror Attack: New York Women Foiled By Undercover Agent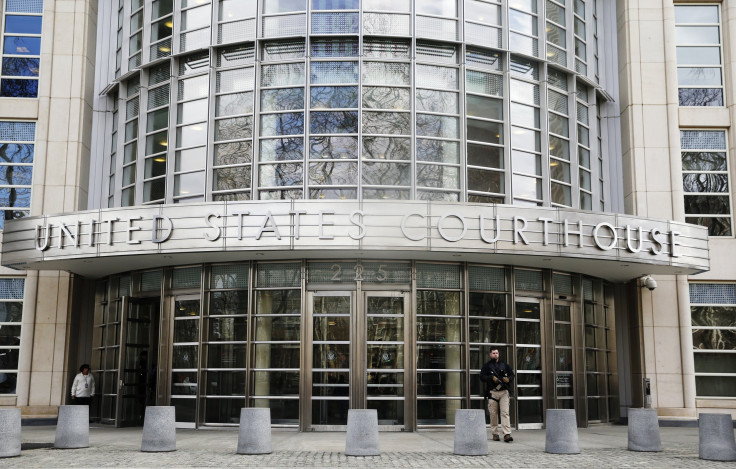 In August 2014, an undercover agent working for the FBI met with two women from Queens, New York. The women talked, in vague terms and gestures, about learning how to build an explosive device. One of them, Noelle Velentzas, used her hands to mimic something: a bomb exploding. She told the other woman, Asia Siddiqui, about precautions they should take while learning to make explosive devices, lest they raise suspicions. They should be careful watching instructional videos on YouTube, for instance, and not buy too many bottles of Clorox at once.
But Velentzas and Siddiqui were not careful enough. The two women were arrested Thursday on charges of conspiring to use a weapon of mass destruction in the United States, a criminal complaint filed in the U.S. Attorney's Office in the Eastern District of New York showed. Over the course of more than a year, federal investigators built a case against the women, both of whom espoused violent jihad and were involved in learning how to build homemade bombs.
Court records paint a picture of two U.S. citizens whose quest to learn to construct explosive devices was peppered with a mixture of household names and places – YouTube, Home Depot – and jihadist resources – The Anarchist Cookbook, for one. But while the women expressed support for known terrorist individuals and groups, including Osama bin Laden and ISIS, how exactly they came to embrace violent, radical beliefs remained unclear.
The FBI came to believe that the women wanted not to carry out a suicide mission but to carry out an attack from a distance, and by the time the agency made its move to arrest the women, Velentzas was "in possession of instructions as to how to transform propane gas tanks into bombs." Court records also suggested that Siddiqui might have recently lost trust in the undercover operative.
The undercover agent, whose gender court records did not disclose, began meeting with the women in 2013, getting to know them, and, presumably, gaining their trust. Velentzas commented as recently as February that if the government were to compile information on her, Siddiqui and the undercover agent, "We legitimately, to these people, look like a cell." Although the women appeared to briefly suspect the agent in 2014, Velentzas, at least, continued to confide in and discuss her education in bomb-making with the agent.
For Velentzas, Osama bin Laden was one of her "heroes," she told the undercover agent. She even kept a picture on her phone of him holding an AK-47, and she praised the World Trade Center attacks of 9/11. After watching a truck suicide bombing in Iraq or Syria, Velentzas called it the "best video on the Internet." She told the agent in September that she was disgusted by and hated living in the United States. Attacks against ISIS, she said, "were tantamount to attacks on her own state."
Siddiqui, who figured less prominently in the court record, held similar beliefs, penning poetry that called for violent jihad and writing a letter of support to a man arrested in 2010 for attempting to detonate a car bomb in Oregon. Siddiqui also repeatedly offered her support to al Qaeda in the Arabian Peninsula, the branch of al Qaeda currently based in Yemen, and in 2006, she became close with a man who later became the editor of a propaganda magazine for the group. One of the articles he published was titled, "Make a Bomb in the Kitchen of Your Mom."
To learn about building explosive devices, Velentzas watched how-to YouTube videos on her phone, including how to solder wires or circuit boards, and common soldering mistakes. By the end of October 2014, she had begun practicing soldering copper wires, even burning her finger in the process. She studied books from a course Siddiqui had taken on electricity, learning about transformers and alternating versus direct current.
Midway through 2014, Siddiqui suspected agents might be onto her. She was interviewed by the FBI at LaGuardia Airport, in Queens, in July, and shortly afterward met with the undercover agent. But she said she wasn't able to speak at liberty, believing that the FBI had installed a "bug" in her computer and saying she needed to delete some material from her email accounts.
In late November and early December, Velentzas, too, appeared suspicious, using her phone to research whether the person she and Siddiqui had been meeting with could be an undercover officer. "Informants, Bombs, and Lessons" was one web page she accessed. "Identifying Informants/undercover police" was another.
© Copyright IBTimes 2023. All rights reserved.