How White And Male Are Digital Newsrooms? New Media's Old Diversity Problem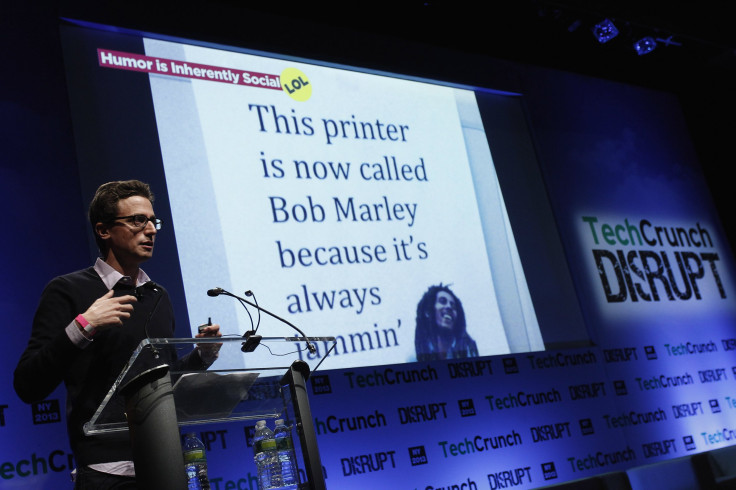 One of the great promises of new media has been that the fresh, young, talented insurgents creating the newsrooms of tomorrow take racial and gender diversity seriously. The heads of digital media say so themselves, aiming to remake an industry traditionally dominated by white males and build staffs that better reflect the world they cover.
But an investigation by International Business Times found that only some of these outlets are making decent headway, while others lag far behind the newsrooms of so-called legacy media. Still others are unwilling to share their progress at all, even as they talk a big game about the value of a diverse newsroom.
"It's crazy not to have a diverse staff," said BuzzFeed founder Jonah Peretti earlier this year to fellow tech startup Re/code. "Fifty years or 100 years ago, there were newspapers that only Catholics worked at and newspapers that were all white men. And when you think about all of the talent that those newspapers and those publications didn't have access to, it was a huge liability."
Newsroom heads at Peretti's competition echoed his remarks in interviews with BuzzFeed last year, embracing the idea that a diverse newsroom produces richer and more plentiful journalism.
"Diversity is quite simply a necessity if a national or international media outlet wants true credibility in the 21st century," said Vice's then-Editor-in-Chief, Rocco Castoro. "Newsroom diversity is vitally important at Politico, " said Politico Editor-at-Large Bill Nichols. "It's important not just at Vox, but across all our verticals and in all our departments at Vox Media," said Vox.com founder Melissa Bell.
Research by Nieman this year argued that diversity is not just a lofty talking point but an essential business strategy in a country that will be majority non-white in 2044. Stories of police killings of black Americans in Ferguson, Missouri, and Baltimore are only the most recent and jarring examples of how diverse newsrooms can be an asset for achieving fair and accurate coverage. It matters to audiences, too. The American Press Institute found last year that only 25 percent of blacks and 33 percent of Hispanics believe media covers them accurately.
Whether these new media companies live up to their promise is a different question.
The Good
Of the news outlets IBTimes spoke with, BuzzFeed is the only one that makes its diversity figures public: Its report last year, written by Editor-in-Chief Ben Smith, showed that among 185 editorial employees, 72.7 percent were white, 7.1 percent Asian, 6.0 percent black, 9.8 percent Latino and 3.8 percent were of mixed race. Women outnumbered men, 52.52 percent to 47.8 percent.
That gives BuzzFeed an overall racial diversity level (that is, the percentage of its newsroom employees who are non-white) of about 27 percent. That's a better showing than the New York Times, which according to the 2015 census data put out by the American Society of News Editors (ASNE), sits at 19 percent.
BuzzFeed is behind the Washington Post, which is more diverse at 31 percent. However, it remains safely above the newspaper industry's average, which was 13.34 percent in 2014 and 12.76 in 2015.
BuzzFeed's executive editor of news, Shani Hilton, who called her site's tally "okay" in a candid post for Medium last year, also spoke with IBTimes about the progress she expects to report this fall. "At that time we had 650 [total] employees, and now we have more than 1,000, so it's going to be interesting to see what it looks like now," she said.
"We are in a growth mode, and it's a lot easier to do this when you're growing," she added. Gawker's J.K. Trotter recently reported that BuzzFeed has poured millions of dollars into its editorial side since last year.
Next up is Mic.com, a news startup founded in 2011 explicitly geared toward millennials and, more recently, equipped with an "Identities" vertical dedicated to issues of race and gender. Mic provided its figures to IBTimes, and they show that in a newsroom of 46 people, the staff is 74 percent white, 13 percent Asian, 11 percent black, and 2 percent Latino. Mic reported that the staff is 56 percent male and 44 percent female.
A glance at Mic's masthead shows that there are several female editors and one black male senior editor.
Mic trails the Washington Post and Newsday, but is doing as well or better than other old media shops like the Houston Chronicle, USA Today, and the New York Daily News.
At IBTimes, 25 percent of the newsroom is non-white, said company spokeswoman Emily Scheer.
"We take diversity very seriously, and we are pleased with our progress, though cognizant that we still have work to be done as we build a newsroom that is fully reflective of the communities we cover," said IBTimes' global Editor-in-Chief Peter S. Goodman. "Diversity is central to ambitious journalism. History has proven time and again that you simply don't know what's going on unless the people gathering facts and asking questions bring diverse backgrounds and experiences."
The Bad
Other outlets were less forthcoming: When asked for internal exact numbers from Henry Blodget's sprawling content factory Business Insider, Managing Editor Jessica Liebman did not address the question and instead gave a terse statement.
"Thanks for asking. Business Insider has a highly diverse editorial team," Liebman replied to an initial email. To a follow up question asking again for the numbers, she responded: "That's our statement."
Business Insider's masthead, which Liebman told IBTimes is up-to-date, shows an editorial staff of over 100 that is roughly 90 percent white, 5 percent black and 5 percent Asian.
That's a showing of around 10 percent non-white staff, below the (fairly low) average of the newspaper industry. It's far behind the New York Times and USA Today at 19 percent, or New York Daily News at 18 percent.
Gender parity is more favorable at BI, roughly 46 percent male and 54 percent female (the standard at newspapers is 62.9 percent male, 37.1 percent female). The chief operating officer, several managing editors and many vertical editors and reporters are women.
Politico, whose editorial staff of nearly 200 runs both a digital and print operation, also did not respond to multiple requests for its numbers. Its masthead, like Business Insider's, is available on the site.
The staff is roughly 92 percent white, 5 percent Asian, and 2 percent black. There is at least one Latino staffer and one of mixed-race. The gender difference is roughly 60 percent male to 40 percent female. Several Politico staffers said that the numbers tallied by IBTimes were accurate.
Politico was founded by two veterans from the Washington Post, John F. Harris and Jim VandeHei, and styles itself as a leaner, savvier Post 2.0. But diversity is one area where Politico is far behind its predecessor, with its roughly 8 percent minority levels trounced by the Post at 31 percent. According to the masthead, there are two Asian editors, and no black staffer occupies any role senior to reporter.
"It is the whitest newsroom I have ever worked in," Politico labor reporter Mike Elk, who was removed from Politico's masthead himself Monday amid disagreements with management, told IBTimes.
"I think there are a lot more people of color on the business side and the HR side. That side gets it," he added. "But when it comes to the editorial side, it's white."
Nolan McCaskill, a black editorial fellow who spoke to IBTimes, came on staff through Politico's Summer Journalism Institute, a 10-day course the magazine launched last summer aimed in part at bringing on non-white talent. He said that he felt he works in a diverse place.
Another staff reporter said the management was not malicious but simply "disinterested" in diversifying its newsroom.
The Absent
As for Vox Media, Communications Director Fay Sliger and Vox.com founder Melissa Bell both told IBTimes that Vox Media did not have its numbers available but were in the middle of conducting an internal study. The company caught flak from both media critics and the National Association of Black Journalists (NABJ) last year after its explainer-driven property, Vox.com, launched under the leadership of three white men and one white woman.
Hilton stuck up for Vox Media to IBTimes, singling out Vox.com: "Ezra [Klein] and Matt [Yglesias] and Melissa deserve credit for what they're doing over there."
Gawker Media also passed on repeated requests to produce its figures, but senior editor Jason Parham, who earlier this year published a memo he wrote on the subject, spoke to IBTimes. He expressed optimism despite recent setbacks, such as the resignation of Executive Editor Tommy Craggs, who stepped down last month after a highly publicized dispute over a post that was taken down.
"There is still a lot of work to be done. I can only speak for editorial, but losing somebody like Tommy Craggs, who was the only person of color on the executive editor and managing partner level, is a blow to the progress made in the last eight months," Parham said.
"We have made major strides within our video and social media departments, across racial, gender, and class lines, and are, at least from what I see, more committed to hiring a diverse range of talent," he added. Parham said that CEO Nick Denton, President Heather Dietrick and acting Executive Editor John Cook are currently interviewing candidates to permanently fill the roles of executive editor and Gawker.com's editor-in-chief.
"Their selection will say a lot about the direction in which they want the company to move forward," Parham said.
The Huffington Post also declined to share its figures, telling IBTimes that it is against the site's policy to release stats or data about its employees. The company said that it is committed to diversity, pointed to its sub-sites Black Voices, Gay Voices and Latino Voices and mentioned that HuffPo recently attended the 40th anniversary of NABJ.
Some data is still available: The Women's Media Center (WMC) this year reported that 53 percent of contributors to HuffPo were women, up from 48 percent last year. Meanwhile, 46.5 percent were men. The WMC noted that it is not clear how many of these women are unpaid bloggers.
Vice Media, perhaps the largest elephant in the room with its valuation still reported at $2.5 billion, also did not respond to repeated requests to share its diversity figures. It recently introduced its own women's channel, Broadly.
The Great White Problem
When Vox.com launched last year, Slate writer Amanda Hess wrote that the nature of these startups precluded them from taking diversity quite as seriously as they might. "These online platforms represent the merging of journalism (which is a traditionally white and male-dominated field) with technology (which is even more so!). If anything, their marriage should only produce more powerful white men."
Mitra Kalita, managing editor for editorial strategy at the Los Angeles Times, recognizes that creating a diverse editorial team is hard work but said that the clock is ticking nonetheless.
"It's not like a startup can magically undo the same conditions that have vexed mainstream media on the issue of diversity," Kalita told IBTimes. "The difference now is that the Internet is demanding better, on-the-ground, authentic reportage on race. Quite frankly, I don't see how any newsroom -- digital native or legacy -- can survive without diversifying itself. Quickly."
Defending her colleagues, Hilton pointed out that many of these startups begin small and lean, while the traditional establishments enjoy staffs of 600 people, which makes it harder to both grow and diversify.
Of course, the New York Times, the Washington Post, the L.A. Times, and the Chicago Tribune all have their own fellowship and diversity initiatives designed to bring in non-white talent. The NABJ, the Asian American Journalists Association, and ASNE also run programs to cultivate and network young journalists from communities of color. By comparison, recent initiatives by companies like Politico, with its Summer Institute, are relatively nascent programs.
But Hilton notes that even when such initiatives work there is a further challenge: Despite success hiring on the junior level, it can be tough for progress to trickle up into senior positions and management.
"We've opened up junior positions that give more opportunities for people with less experience," Hilton said of BuzzFeed. "We have fellowships for people coming to learn. That's been successful on the junior entry-level end. The harder part is when you get into the upper levels -- that's where people in the industry for the past 15 years end up, and many are white."
When asked if she thought other outlets should follow BuzzFeed's example and make their figures public, Hilton said it would be a positive development.
"I would love it if more people published their numbers, because I think it would be great for the industry."
Correction: August 17, 2015
Due to a typo, an earlier version of this article misstated the number displayed on the Business Insider masthead, it is over 100, not over 200. The estimate of diversity levels remains the same.
© Copyright IBTimes 2023. All rights reserved.