'I Am God': Atheist WWE Star CM Punk Starts Controversy After Making Ultimate Boast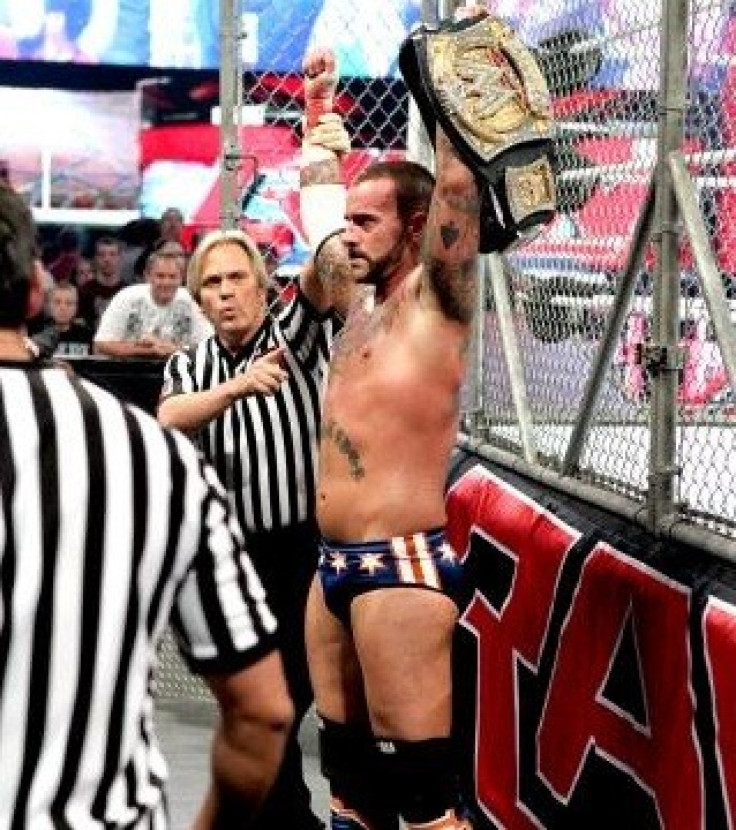 CM Punk, one of the WWE's most popular wrestlers, stirred a controversy Monday night when he declared that he is God during a "Raw" promo before his showdown with John Cena, drawing the ire of many fans while generating glowing praise from others.
CM Punk -- real name Phillip Jack Brooks -- is one of the most outspoken of the WWE's superstars, but on Monday he took his boasts to a whole new level by claiming that he is God.
"I am the icon walking amongst superstars," he said. "I am the best in the world. ... I Am GOD!"
The fact that CM Punk is an avowed atheist has only exacerbated the discussion of his decision to tread in the footsteps of John Lennon, who outraged millions in 1966 when he publicly stated that the Beatles were more popular than Jesus.
Described by the WWE as "the longest-reigning WWE Champion of the modern era," CM Punk's words have more reach than most other wrestling stars', and wrestling fans took the Web Monday evening to voice their opinions on the bold statement.
Twitter caught fire with comments regarding the remark, and user @HeelSierra came to CM Punk's defense:
"No Cole. CM Punk didn't COMPARE himself to God. He said he IS God. Which is true. #CMPunkIsGod"
And the aptly-named @ATHEIST went a step further in his response:
"@HEELSierra i dont think he's god.. I think he's BETTER than god. He's straightedge, god wasnt, therefore he's better than god."
But some people weren't amused. A single Yahoo! Answers thread on the topic contained more than a dozen comments lambasting the wrestler for his comparing himself to God.
One user named Mike had the following succinct response to CM Punk's boast: "Welcome to the world of douches. Or am I being to [sic] generous?"
And Twitter user @MichelleDBeadle was not impressed, as she searched for a possible psychological basis for CM Punk's claim:
"Does @CMPunk suffer from low self-esteem? #RAW #iamgod"
It's just another day in the life of one of wrestling's biggest stars.
© Copyright IBTimes 2023. All rights reserved.