IMF: Global Corruption Costs Trillions In Bribes, Lost Growth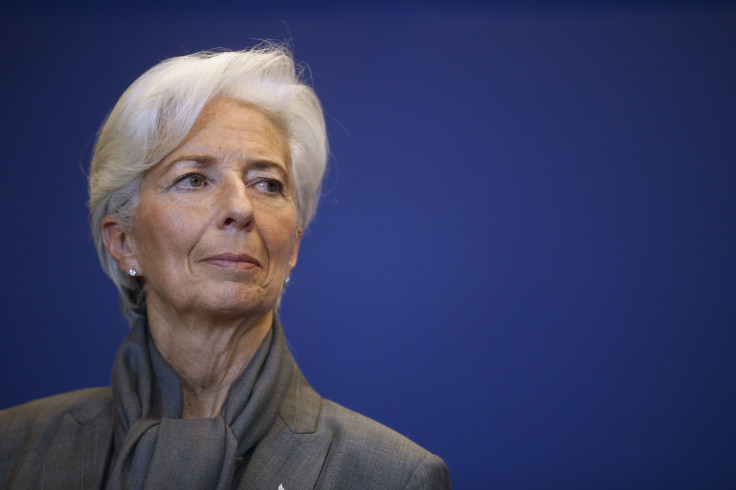 Public sector corruption siphons $1.5 trillion to $2 trillion annually from the global economy in bribes and costs far more in stunted economic growth, lost tax revenue and sustained poverty, the International Monetary Fund said Wednesday.
In a new research paper, the IMF said that tackling corruption is critical for the achievement of macroeconomic stability, one of the institution's core mandates. The fund argued that strategies to fight corruption require transparency, a clear legal framework, a credible threat of prosecution and a strong drive to deregulate economies.
"While the direct economic costs of corruption are well-known, the indirect costs may be even more substantial and debilitating," IMF Managing Director Christine Lagarde wrote in an essay accompanying the paper.
"Corruption also has a broader corrosive impact on society. It undermines trust in government and erodes the ethical standards of private citizens," Lagarde wrote.
Titled "Corruption: Costs and Mitigating Strategies," the paper follows Lagarde's warning to Ukraine in February that the IMF would halt its $17.5-billion bailout for the strife-torn Eastern European country unless it takes stronger action to fight corruption, including new governance reforms.
Lagarde is due to participate in a British government-sponsored anti-corruption summit in London Thursday that will include U.S. Secretary of State John Kerry and other senior officials, including the presidents of Afghanistan and Nigeria.
Extrapolating from 2005 World Bank research, the IMF paper estimated that around 2 percent of global gross domestic product is now paid in bribes annually. But it said corruption's indirect costs are substantially higher, reducing government revenue by encouraging tax evasion and reducing incentives to pay taxes, leaving less money available for public investments in infrastructure, healthcare and education.
While some argue bribes are simply grease for the wheels of commerce, the IMF said that corruption frequently drives investment away from countries where it is rife and boosts lending costs.
Without naming any particular countries, the IMF said that dependence on nonrenewable natural resources can often encourage corruption, as well as conflicts over control of them.
In helping its 189 member countries design and implement anti-corruption strategies, the fund said it emphasizes the need for both appropriate incentives and deterrents.
The paper said stronger anti-corruption laws and prosecution capacity were needed, but also said that reduced regulations can limit bribe opportunities and provide companies more opportunity to grow without them.
"Wherever discretion is granted to an official regarding the approval of an economic activity, there is a risk that this discretion will be abused," Lagarde wrote.
© Copyright Thomson Reuters 2023. All rights reserved.