Immigration Reform 2015: Judge Considers Sanctions If Justice Department Misled On Obama Executive Orders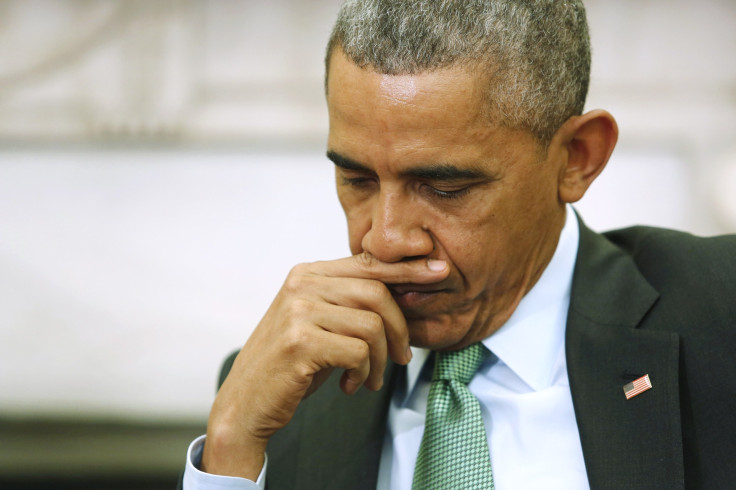 U.S. District Court Judge Andrew Hanen said at a federal hearing in Brownsville, Texas, this week that he will consider sanctions for the Justice Department if he determines officials misled him as to when certain aspects of President Barack Obama's November executive orders on immigration would take effect. The hearing unfolded after Hanen approved an injunction request from a coalition of 26 states last month to block Obama's plan to shield some five million illegal immigrants from deportation.
The injunction to block Obama's immigration orders took effect on Feb. 16. Justice Department attorney Kathleen Hartnett purportedly told Hanen in January that part of the plan -- a measure to expand a program that would grant more than 100,000 illegal immigrants work permits and a three-year window of deferred action -- would not be implemented until Feb. 18, according to the Associated Press. "Like an idiot I believed that," Hanen said Thursday.
Instead, federal attorneys said in a filing last month that protections for the 100,000 immigrants went into effect before the injunction was in place. The judge declined earlier this month to remove the injunction until the Justice Department could explain the discrepancy.
"We strive to be as candid as possible. It truly became clear to us there was confusion on this point," said Hartnett, who also reportedly apologized to Hanen. She asserted that the protections were enacted under federal guidelines put in place in 2012, not as a result of Obama's executive orders.
Angela Colmenero, lead attorney for the 26 states who allege Obama's orders were unconstitutional, asked Hanen to implement sanctions against the Justice Department, based on the fact that some of the illegal immigrants may have received undue benefits as a result of their inclusion in the federal program. Hartnett criticized the states' request.
"There is absolutely no basis for sanctions here," she said. "The government is absolutely trying to do the right thing."
Obama's executive orders were a key point of contention earlier this year when Congress sought to approve a new funding bill for the Department of Homeland Security, which handles immigration oversight. Republicans were initially unwilling to sign off on renewed funding until Democrats in both houses agreed to measures that would strip back Obama's plan. But the bill eventually passed without any stipulations for repeal.
© Copyright IBTimes 2023. All rights reserved.