India To Launch Its First Astronomical Telescope 'Astrosat' On Sept. 28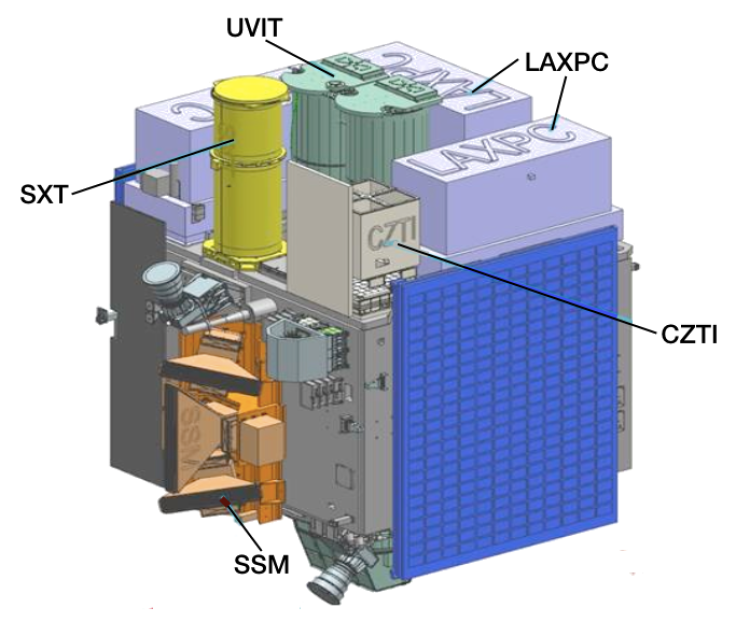 Reaching a new milestone in the field of astronomy, India is all set to launch its first ever space observatory on Sept. 28, 2015. India's Hubble or first astronomy satellite dubbed "Astrosat" has made it the fourth country in the world to have a look out in orbit.
The satellite is scheduled to be launched from the Satish Dhawan Space Centre at Sriharikota at 10 a.m. IST. Astrosat weighs around 1.5 tons and will be carried into a 650 km (about 409 miles) orbit by the country's most trusted launch vehicle PSLV-C30. The Hindustan Times reported that the vehicle will also carry six customer satellites, including four small U.S. satellites and one microsatellite each from Indonesia and Canada.
The payload has been developed collaboratively by five different institutions, including the Indian Space Research Organization (ISRO), Tata Institute of Fundamental Research, Raman Research Institute, Inter-University Centre for Astronomy and Astrophysics and the Indian Institute of Astrophysics.
"The mission envisages an earth orbiting scientific satellite with payloads capable of simultaneously observing the universe in the visible, ultraviolet and X-ray regions of the electromagnetic spectrum," said an ISRO official, in a statement.
The country has already launched different payloads capable of making astronomical observation before. However, what makes this launch more important is that it is the first time a payload dedicated to the entire astronomy is being launched. Due to challenges in putting the scientific payload together, the launch of the Astrosat was postponed from 2005 to 2010, and then finally to 2015.
In space, Astrosat will be able to observe the sources of UV and X-ray wavelengths at the same time. With that ability, it is expected to make contribution to the study of time-variable sources of radiation.
© Copyright IBTimes 2022. All rights reserved.
FOLLOW MORE IBT NEWS ON THE BELOW CHANNELS