International Day Of The Girl 2017: Facts, Quotes To Celebrate Young Women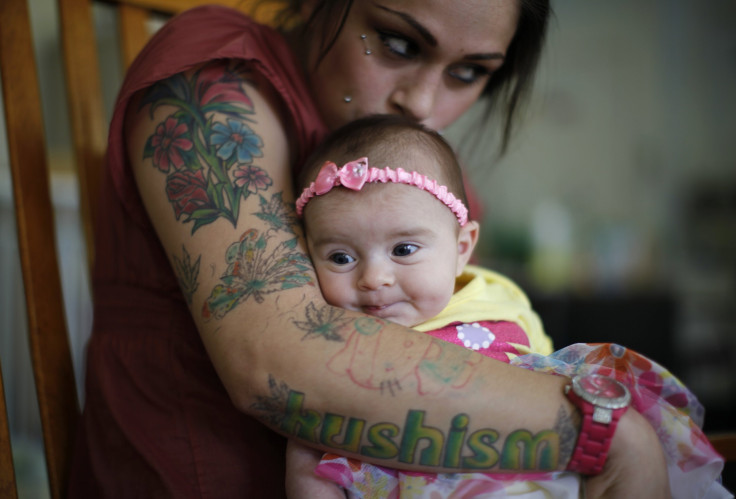 Thursday marks the fifth year of International Day of the Girl. Since 2012, Oct. 11 has been marked as the International Day of the Girl, as the United Nations designated this day to "highlight and address the needs and challenges girls face while promoting girls' empowerment and the fulfillment of their human rights."
This year, the theme of the International Day of the Girl is "Empower Girls: Before, during and after crises. As the UN wrote, "The world's 1.1 billion girls are a source of power, energy, and creativity — and the millions of girls in emergencies are no exception. This year's International Day of the Girl (IDG) on October 11 marks the beginning of a year-long effort to spur global attention and action to the challenges and opportunities girls face before, during, and after crises."
Girls in conflict-prone areas are 90 percent more likely to be out of school as compared to the ones in conflict-free countries. Education and schooling comprise their future and potential to do something.
Female genital mutilation is a widespread problem that the United Nations Children's Fund (UNICEF) estimates have already affected 130 million girls around the world. Child marriage is a concerning issue worldwide as, according to estimates, one among three girls are married off before they are 18, and one in seven even before they turn 15, according to a report published by Mirror.co.uk.
Thus, International Day of the Girl is not just about girl power or empowering women, it also acts as a day to redouble global efforts to improve a girl child's life.
To mark this year's celebrations and efforts to the make the world a better place for girls, here is a collection of inspiring quotes and sayings from famous women achievers, to encourage the empowerment of the girl child worldwide.
"There is no 'female mind.' The brain is not an organ of sex. Might as well speak of a female liver." — Charlotte Perkins Gilman, a prominent American feminist.
"Men are afraid that women will laugh at them. Women are afraid that men will kill them." ― Margaret Atwood, Canadian poet.
"Women are powerful and dangerous." ― Audre Lorde, American civil rights activist.
"I hate to hear you talk about all women as if they were fine ladies instead of rational creatures. None of us want to be in calm waters all our lives." ― Jane Austen.
"I myself have never been able to find out precisely what feminism is: I only know that people call me a feminist whenever I express sentiments that differentiate me from a doormat." ― Rebecca West, British author.
"It's not my responsibility to be beautiful. I'm not alive for that purpose. My existence is not about how desirable you find me." ― Warsan Shire, British writer.
"For most of history, anonymous was a woman" ― Virginia Woolf, English writer.
"One is not born, but rather becomes, a woman." ― Simone de Beauvoir.
"Does my sexiness upset you?/Does it come as a surprise/That I dance like I've got diamonds/At the meeting of my thighs?" ― Maya Angelou, American poet
"We cannot all succeed when half of us are held back." ― Malala Yousafzai, a Pakistani activist.
"I stand for freedom of expression, doing what you believe in, and going after your dreams." ― Madonna, American singer.
"I feel very adventurous. There are so many doors to be opened, and I'm not afraid to look behind them." ― Elizabeth Taylor, British American actress.
"I have chosen to no longer be apologetic for my femaleness and my femininity. And I want to be respected in all of my femaleness because I deserve to be." ― Chimamanda Ngozi Adichie, Nigerian writer.
"I like to be a free spirit. Some don't like that, but that's the way I am." ― Princess Diana, a member of the British royal family.
"I don't want other people to decide who I am. I want to decide that for myself." ― Emma Watson, British actress.
© Copyright IBTimes 2023. All rights reserved.