Iran-Backed Houthi Militants Seize Sensitive US Intelligence Documents In Yemen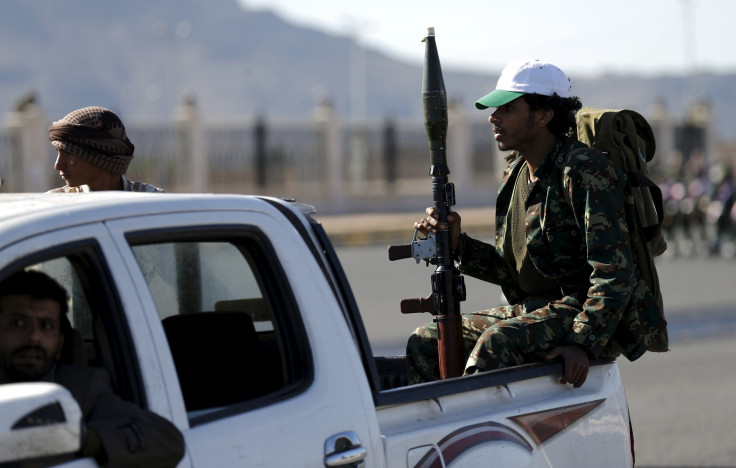 A trove of secret U.S. counterterrorism documents held by Yemeni security forces, including those with the names of informants and future counterterrorism operations, have been looted by Iranian-backed Houthi militants and pro-Houthi Yemeni officials, who have turned them over to Iranian advisers, the Los Angeles Times reported on Wednesday. Houthi rebels captured the sensitive files during their push southward to the government stronghold of Aden, from which Yemeni President Abd Rabbu Mansour Hadi reportedly fled by boat earlier on Wednesday.
While it is unclear where exactly the files were recovered, Houthi rebels took control of al Anad air base, which U.S. and Yemeni special forces evacuated on Saturday. Some operators loyal to Hadi burned some of the documents but were unable to destroy all of them before Houthi rebels overran their positions. Many of the artillery and tanks operated by the increasingly capable Houthi forces have been provided by government military officials who have defected to the Houthi camp. Iran provided weapons to the Shiite Houthi militants as well, which it supports in its fight against the Sunni government.
Al Qaeda and various local militant groups also have vied for territory in the Gulf republic. Saudi Arabia, which supports Hadi, massed troops and armor on its southern border with Yemen. In response to the Houthis' big push southward, Yemeni forces launched counterattacks on Tuesday, driving Houthi militants from two towns.
The U.S. maintained a sometimes tense but working relationship with the Yemeni government over the last 15 years, and a particularly close relationship over the last six years under President Barack Obama. The U.S. military has conducted 122 drone and cruise missile strikes on al Qaeda and other militant groups in Yemen since 2002, all but four of them since 2011. The covert strikes became unpopular with many Yemenis, as they have killed upwards of 80 civilians. The U.S. evacuated embassy personnel from its consulate in Yemen in February.
© Copyright IBTimes 2022. All rights reserved.
FOLLOW MORE IBT NEWS ON THE BELOW CHANNELS