ISIS Attacks Twitter Streams, Hacks Accounts To Make Jihadi Message Go Viral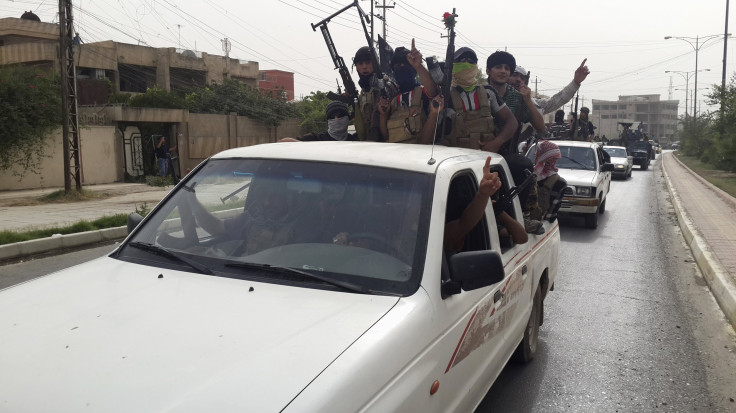 Sunni militants in Islamic State of Iraq and Syria (ISIS) who have brought Iraq to the precipice of a full-blown civil war have done so not only with suicide bombings and mass executions but also by deploying social media strategies that redefine how propaganda is used in the 21st century.
ISIS made headlines Sunday by posting images of what appears to be hundreds of Shiite members of Iraq security forces. Attached to the brutal images was an implicit warning to residents of Tikrit and other cities that ISIS, which had already taken control of a number of areas in the county, is coming.
That the pictures went viral so quickly, and had such support from other social media users, was one of the organization's goals. With support from top ISIS personnel, the militants have attracted hundreds of users to its Arab-language Twitter app called The Dawn of Glad Tidings (also dubbed just Dawn), making it possible for users to keep up with the latest jihadi updates.
The Atlantic reported that, in order to sign up for Dawn, users must agree to turn over a surprising amount of personal data and -- whether they realize it or not -- give ISIS the power to send tweets from that individual's account. The app was first put in place in April of this year, although its followers have seen a huge increase in activity in recent weeks. The most remarkable example came on Sunday after pictures of the execution went viral, with hundreds of users swarming Twitter with the foreboding, "We are coming, Baghdad."
Twitter has responded to the continuing onslaught by pulling multiple ISIS-affiliated accounts that post graphic photos of the violent activities in Iraq. The company has suspended accounts in the past, including the Twitter handle belonging to an extremist who posted brutal pictures of an amputation.
But the suspension of individual accounts fails to stop the vast hashtag strategies ISIS has used to portray itself as a kind of all-conquering force in the beleaguered nation. They've also been able to subvert the popular @ActiveHashtags feed, which has earned 133,000 followers by tweeting out the most popular Twitter hashtags each day. This approach, which has resulted in 72 average retweets for ISIS, has only spread the jihadi message, wrote journalist J.M. Berger.
"As a result of these strategies, and others, ISIS is able to project strength and promote engagement," Berger wrote of his research. "For instance, the ISIS hashtag consistently outperforms that of the group's main competitor in Syria, Jabhat al-Nusra, even though the two groups have similar number of supporters online. In data I analyzed in February, ISIS often registered more than 10,000 mentions of its hashtag per day, while the number of al-Nusra mentions general ranged between 2,500 and 5,000."
The Iraqi Ministry of Communication has recognized the influence ISIS wields online and has sought to silence the insurgents by shuttering Internet access in areas of the country where fighting has been heaviest. While ordering access to be cut in Anbar, Diyala, Kirkuk, Ninewa and Salahuddin provinces Monday, the government also reinstated bans on Facebook, Twitter, YouTube, and Skype while mandating new restrictions on Tango and Instagram.
© Copyright IBTimes 2022. All rights reserved.
FOLLOW MORE IBT NEWS ON THE BELOW CHANNELS