ISIS Baghdad March: Islamic State 1 Mile Away From Iraqi Capital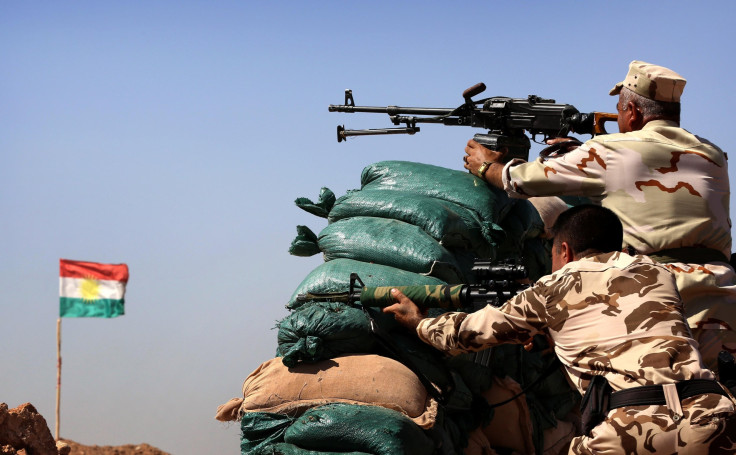 The Islamic State group is allegedly closing in on Baghdad, according to a report from a vicar at Iraq's only Anglican church that claims the jihadists formerly known as ISIS are roughly one mile away from the Iraqi capital. Airstrikes against ISIS targets were supposed to stop the group from taking Baghdad.
"The Islamic State are now less than 2km (1.2 miles) away from entering Baghdad. They said it could never happen and now it almost has," Canon Andrew White of the Foundation for Relief and Reconciliation in the Middle East, a British-based charity that supports Iraq's only Anglican church in Baghdad, said on his Facebook page early Monday morning. "Obama says he overestimated what the Iraqi Army could do. Well, you only need to be here a very short while to know they can do very, very little."
The Christian aid group was referring to the U.S. president's interview Sunday night on "60 Minutes," the CBS news magazine show, where Obama conceded that his administration underestimated the ascendancy of ISIS. More than 1,000 Iraqi troops were reportedly killed Sunday in clashes with ISIS about 10 miles outside of Baghdad.
The advance by ISIS toward Baghdad shows that the group isn't weakening despite U.S.-led airstrikes in Iraq. ISIS executed 300 Iraqi soldiers last week during their march toward the Iraqi capital and attempted to break into a prison in northern Baghdad.
"This attack is very significant. It is the first infantry-like, complex, and penetrating attack in Baghdad city by ISIS since the fall of Mosul in June of this year," the Washington-based nonprofit Institute for the Study of War wrote on its website, referring to Iraq's second-largest city, which is in the Islamic State's hands. "ISIS likely carried out the attack to release some of the pressure it is facing as a result of the recent U.S. air campaign targeting its positions. The attack also signifies that, despite the heightened defenses of Baghdad in the aftermath of the fall of Mosul, ISIS is still able to carry out attacks in an area where it is unlikely to have active sleeper cells."
U.S.-led airstrikes against ISIS in Iraq and Syria have come under criticism over their effectiveness. U.S. Secretary of State John Kerry defended the military action last week in a CNN interview. Kerry claimed "Baghdad could have fallen" if it weren't for the airstrikes, which have predominantly been launched in the northern part of Iraq.
© Copyright IBTimes 2023. All rights reserved.