ISIS Claims Responsibility For Baghdad Suicide Bomb: Islamic State Targets Iraqi Shiite Mosque During Funeral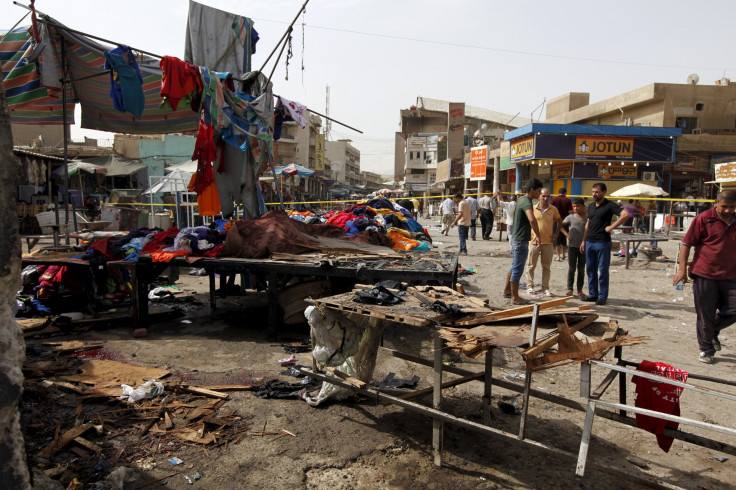 The Islamic State group, also known as ISIS, has reportedly claimed responsibility for a suicide bomb in Baghdad that killed at least 18 people on Friday, according to Reuters. The attack came just one day after two suicide bombers targeted a Shiite area in Beirut, killing at least 40 people.
According to the Agence France-Presse, the attacks took place at a funeral for a member of the volunteer paramilitary forces battling ISIS, known as the Popular Mobilization Units (PMU). The PMU is one of the most effective forces fighting ISIS on the ground in Iraq.
ISIS' claim of responsibility was issued online and distributed by supporters of the militants, though the veracity of those claims could not be independently verified.
Pro-government fighters have stepped up to reclaim territory from ISIS militants, and Kurdish and Shiite fighters have seen much success in recent weeks. Kurdish fighters said on Friday that they had "liberated" the strategic Iraqi town of Sinjar, which militants had seized last year. Some 7,500 Kurdish fighters took part in the offensive, which was supported by U.S. airstrikes.
Despite these successes, ISIS has also stepped up its attacks in recent weeks. In the Sadr City area in north Baghdad, two roadside bombs exploded near a Shiite place of worship, killing at least two people and wounding nine others.
It is believed ISIS may have been responsible for the downing of a Russian airliner in Egypt earlier this month. All 224 people on board the plane were killed. Western officials are still investigating the cause of the crash, but say there is a strong possibility that a bomb planted by ISIS brought down the plane.
© Copyright IBTimes 2023. All rights reserved.