ISIS Releases Graphic Propaganda Video For Ansar Bait al-Maqdis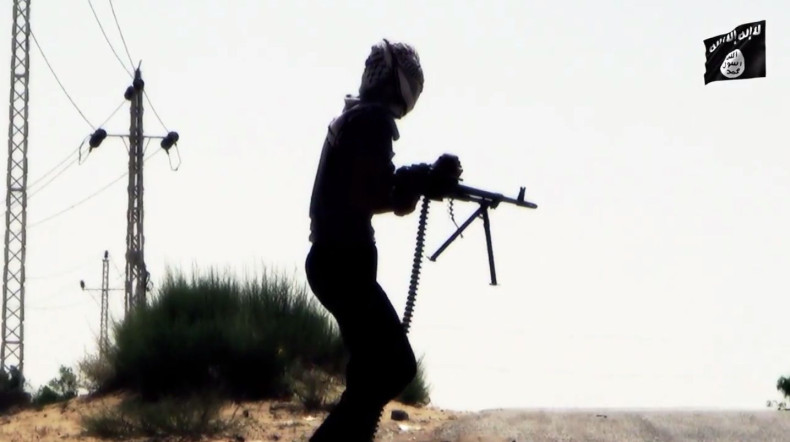 The Islamic State terrorist group, commonly referred to as ISIS, released a graphic new video on Friday. It has all the hallmarks of ISIS' previous propaganda videos: high production values, haunting music and footage of executions, explosions and preaching.
But this new video is different in that it is the first released by ISIS on behalf of a separate group that has pledged allegiance to the group and its mission of establishing an Islamic state in the Middle East and beyond. The video was released by ISIS on behalf of Ansar Bait al-Maqdis -- widely viewed as Egypt's deadliest Islamist militant group -- and touts their ongoing operations in the Sinai Peninsula.
The group, whose name translates as "Supporters of the Holy House," has been operating in the Sinai Peninsula since the Arab Spring came to Egypt in 2011, and has engaged in an increasing amount of militant activity since the June 2013 revolution in Egypt and the ousting of President Mohamed Morsi.
The release of the video came just hours after news emerged that Shadi al-Menei, the leader the group -- alternatively spelled as Ansar Bayt al-Maqdis -- had been killed in an attack that also killed three senior members of the organization. They were reportedly killed when security forces shot them in a car in central Sinai as they were believed to be preparing to attack a gas pipeline there, officials told Agence France Presse, according to al Arabiya News. Other officials reportedly said they were killed by unidentified shooters.
The al Qaeda-inspired Ansar Bait al-Maqdis group is little-known to Westerners, but its affiliation with ISIS has brought it increased attention in recent days. The group officially joined the Islamic State group earlier this week, announcing its new allegiance via an audio message posted on its website, according to the Middle East news outlet Al-Monitor.
"Therefore, in obedience to the order of God … and in obedience to His Messenger, … ordering not to divide and to stick to the jama'ah, we declare our bay'ah [pledge of allegiance] to the Khalifah Ibrahim Ibn Awwad Ibn Ibrahim al-Qurashi al-Husayni [Abu Bakr al-Baghdadi], pledging to selflessly hear and obey, in times of hardship and ease, and in times of delight and dislike," the message stated, according to Al-Monitor.
The group also launched a new Twitter account that is believed to be controlled by ISIS, which has long leveraged the power of social media to help it spread its message around the world.
© Copyright IBTimes 2022. All rights reserved.