ISIS Sells Oil To Syria's Assad Regime, Some To Turkey, US Official Says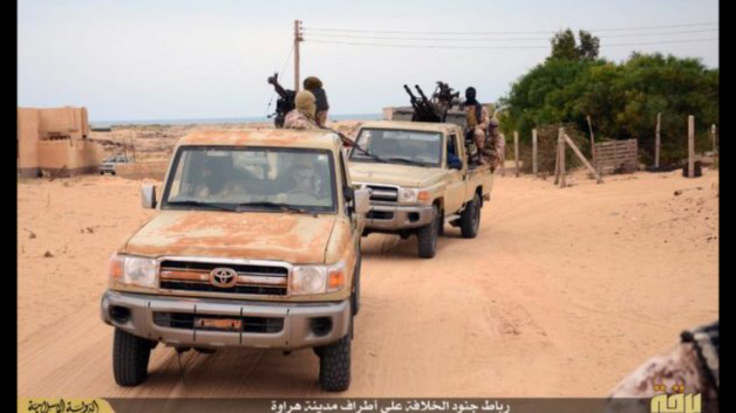 Syrian President Bashar Assad's government has been buying oil from the Islamic State group, which has made over $500 million so far through the trade, a top U.S. Treasury official said Thursday. Adam Szubin added that some of the ISIS oil went to Turkey -- an allegation also made by Moscow after Ankara downed a Russian fighter jet on the Syrian border late November.
Szubin, speaking at Chatham House in London, said that the militant group, also known as ISIS or ISIL, was selling $40 million a month worth of oil, which is sent on trucks across the battlefront of the Syrian civil war and sometimes further, Reuters reported. He added that large amount of the oil goes to areas under Assad's control and some to ISIS-held regions in the war-torn country
"ISIL is selling a great deal of oil to the Assad regime," Szubin, acting under secretary for Terrorism and Financial Intelligence with the Treasury, reportedly said. "The two are trying to slaughter each other and they are still engaged in millions and millions of dollars of trade," Szubin said referring to the Assad regime and the ISIS.
According to Szubin, some of the ISIS oil also makes it to Turkey. "Some is coming across the border into Turkey," Szubin said about the money trail of ISIS.
Russia had accused Turkey of being involved in illegal oil trade with the ISIS. Russian President Vladimir Putin had said on Nov. 30 that "oil from the deposits controlled by Islamic State militants enters Turkish territory on industrial scale." However, Turkey denied the claims. Putin's comments came after Turkey shot down Russian Su-24M fighter jet for allegedly violating Turkish airspace.
In his speech Thursday, Szubin also noted that ISIS looted between $500 million and $1 billion from bank vaults captured in Iraq and Syria.
"ISIL presents a challenging financial target. Unlike many other terrorist groups, ISIL derives a relatively small share of its funding from donors abroad. Rather, ISIL generates wealth from economic activity within the territory it controls. This makes it difficult to constrain its funding," Szubin said.
© Copyright IBTimes 2022. All rights reserved.
FOLLOW MORE IBT NEWS ON THE BELOW CHANNELS