Islamic State In Germany: ISIS Gang Stole From German Churches To Send Money To Syria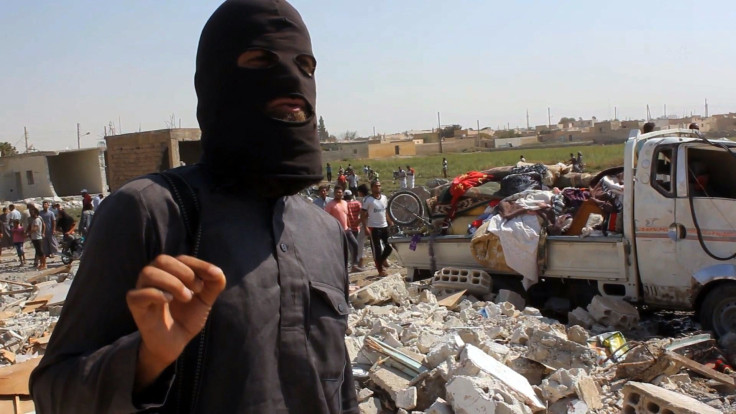 Members of a gang in Cologne, Germany, appeared in court Tuesday charged with stealing from local churches and schools in order to send money to the extremist group known as the Islamic State group, or ISIS. The leader of the gang, originally from Morocco, also actively recruited fighters for the group, according to the charges.
The eight young men allegedly stole 19,000 euros, or $21,550, from churches and schools in the German city of Cologne from 2011 to 2014. They took collection boxes, crosses and other sacred objects from the churches. From schools, they took laptop computers and cash, according to chief prosecutor in the case, Nadja Gudermann, the Local reported. Prosecutors have not yet discovered if or how much money in fact reached Syria, where ISIS has its largest military presence and training facilities.
The leader of the group, a 26-year-old Moroccan whose name has not been released to the public, also stands accused of creating and posting YouTube clips to encourage people to join ISIS. The man reportedly traveled to Syria and was trained by militants, according to prosecutors.
The Cologne gang members are just a few of several thousand European citizens or residents who have left Europe since the beginning of the Syrian civil war to fight for ISIS or other rebel groups. There are an estimated 20,000 foreign fighters in Iraq and Syria, according to an August report by the Telegraph, and 5,000 of those are from Europe.
Around 700 German fighters were in Iraq and Syria in August, and half of them were women. One out of three German fighters has returned home, and at least 100 have been killed, according to the Soufan Group, a security consulting firm in New York.
Foreign fighters also tend to be some of the most brutal, according to anecdotal evidence on the ground showing their propensity to volunteer for torture, for instance. "Foreign fighters are overrepresented, it seems, among the perpetrators of the Islamic State's worst acts," said Thomas Hegghammer, a researcher specializing in terrorism at the Norwegian Defense Research Establishment, in an interview with the Atlantic.
© Copyright IBTimes 2023. All rights reserved.
FOLLOW MORE IBT NEWS ON THE BELOW CHANNELS