Israel Hezbollah Latest News: Lebanon Militants Capture Crashed Spy Drone, Escalating Tensions In Region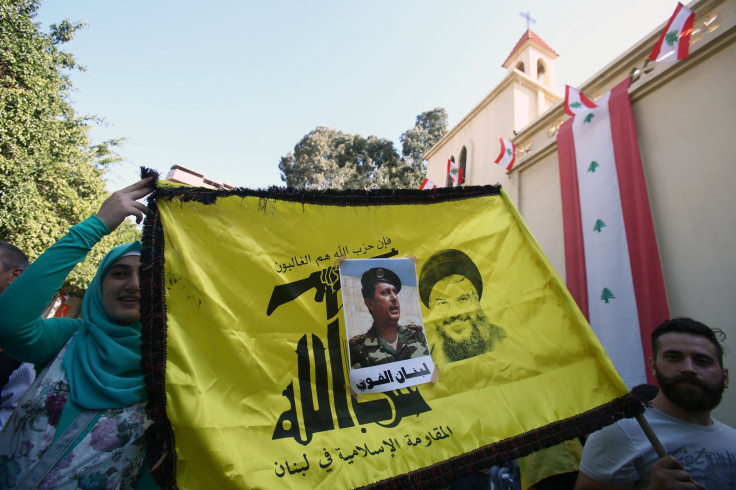 Lebanese militant group Hezbollah announced Tuesday it had captured a fallen Israeli spy drone near the country's southern border with Israel, escalating tensions between the Iran-backed Shiite Muslim organization and its adversaries in Tel Aviv.
Israeli military officials confirmed that a Skylark unmanned aerial vehicle or UAV had crashed Monday in Lebanese territory. The reconnaissance device landed near the town of Alma Shaab, according to Hezbollah-affiliated news outlet Al Manar.
The lightweight drone is manufactured by Israeli defense manufacturer Elbeit Systems and costs around $50,000 per unit. The Lebanese Army reportedly attempted to recover the aircraft but was unable to do so due to harsh terrain. Hezbollah had transported the craft to a safe location for inspection, according to Al Manar.
Israel has targeted Hezbollah's positions in Syria, where the group has mobilized to support Syrian President Bashar Assad against opposition forces since conflict erupted in 2011. In response, Tel Aviv has struck personnel and armaments belonging to both Hezbollah and the Syrian army. Israeli warplanes reportedly bombarded a military airport in western Damascus Friday, accusing the Syrian army of supporting Hezbollah operations against Israel. Hezbollah has retaliated to Israeli strikes by staging cross-border attacks, including one in 2015 that killed two Israeli soldiers.
Israel has routinely threatened to go to war against Lebanon if Beirut did not do more to contain Hezbollah, whose military might rivals many standing national militaries including the Lebanese army. The militant organization's military success in Syria, however, has come with a high cost of casualties, reportedly reaching at least one thousand fighters killed with many more injured. The group is designated a terrorist organization in a number of Western and Gulf countries including the U.S., U.K. and Saudi Arabia.
Hezbollah, which formed in the 1980s with support from Iran during the Lebanese Civil War, played a crucial role in ending Israel's occupation of southern Lebanon. Since then, the group has witnessed frequent clashes with Israel including a 2006 war that again ended in Israel's withdrawal from Lebanese territory. Led by Secretary General Hassan Nasrallah, Hezbollah maintains an influential role in Lebanese politics and society.
© Copyright IBTimes 2023. All rights reserved.
FOLLOW MORE IBT NEWS ON THE BELOW CHANNELS