'iZombie' Season 4: Rose McIver Teases Liv's New Boyfriend, Relationship With Major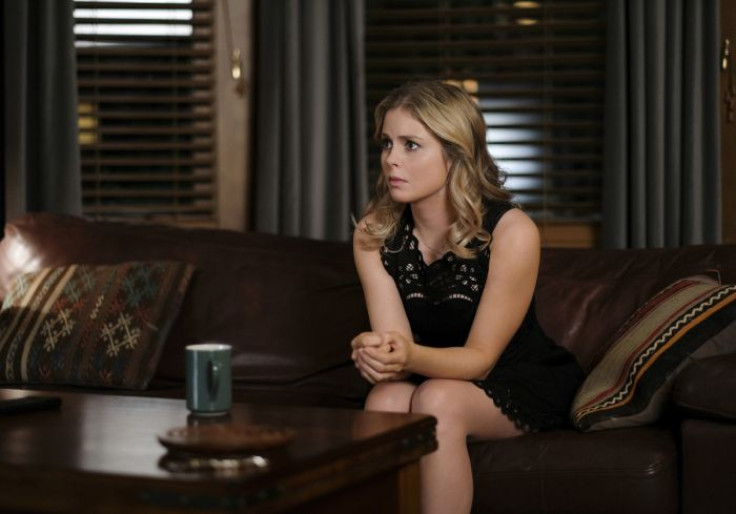 Liv is getting a new love interest in Season 4 of "iZombie."
During a press visit to the Vancouver set of the CW series last year, series star Rose McIver revealed that Liv will have a new boyfriend at some point in the new season. "His name is Levon," the New Zealand actress said (via Collider). "I was very excited that their ship name would be Livon, which was clearly no accident knowing our writers."
McIver said that Levon is unlike any of Liv's previous boyfriends. "It's different, it's new and he's a documentary filmmaker," the actress said of Levon. "It's a version of a person Liv connects with that we haven't seen before, which is cool."
As revealed by TVLine last October, "The Walking Dead" alum Daniel Bonjour was cast to play the recurring role of Levon. According to the news outlet, Levon is making a story about human smugglers who are bringing terminally ill humans to New Seattle to get scratched, and thus evade permanent death by becoming a zombie.
While Liv is going to have a new boyfriend, executive producer Rob Thomas said that there's still hope for Liv and Major (Robert Buckley) to get back together.
"I never want to say that there's no hope for them because I think that they would do anything for each other at any time," Thomas told Entertainment Weekly of Liv and Major last June. "But they are on opposite sides of a political divide as this [new] season moves forward, and there are going to be some political wedge issues that are forcing them apart over the course of the season. Major has found a home in Fillmore-Graves and Liv becomes in increasingly disenchanted with how Fillmore-Graves is run and what they are decreeing and how they manage the city."
McIver added that the political divide between Liv and Major is "really challenging" for her character as she knows that "there's a world in which they could have been a great couple." "But, right now, politics are very much in the way," the actress said (via Collider). "She doesn't think his approach is the right approach, or that Fillmore-Graves is, and really struggles to respect him in that time and has to assume a healthy distance in order to protect any friendship they may have in the future, or dynamic that they have."
Are you excited to meet Liv's new boyfriend? Tell us in the comments section below!
"iZombie" Season 4 premieres on Monday, Feb. 26 at 9 p.m. EST on The CW.
© Copyright IBTimes 2023. All rights reserved.