JC Penney Fires CEO Ron Johnson, Brings Back Mike Ullman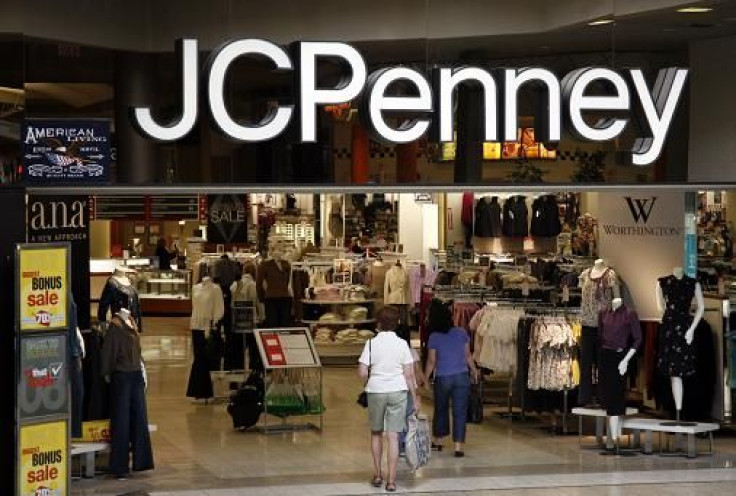 J.C. Penney (NYSE:JCP) has axed CEO Ron Johnson, who tried to replace sales and coupons with everyday low prices, and is bringing back his predecessor Myron (Mike) Ullman, the department store chain said Monday evening.
Shares in J.C. Penney rose nearly 11 percent after the initial CNBC report that Johnson was out, then fell 6 percent after the company said Ullman was back.
Johnson's ouster – after a mere 17 months -- had been rumored for months, but Ullman's return came as something of a shock, considering how he had been publicly condemned by Penney's largest shareholder, hedge fund manager Bill Ackman, Reuters reported.
In a May 2012 presentation, Ackman's Pershing Square called the company "chronically mismanaged" in recent years and took pains to note the stock's declines during Ullman's tenure.
But in a statement Monday, Penney Chairman Thomas Engibous said Ullman was "well-positioned to quickly analyze the situation … and take steps to improve the company's performance."
In an interview with The Wall Street Journal, Ullman —who will also get a seat on the board — acknowledged the tough job Penney faces to climb back from the drop in sales and profitability, but said he has yet to make any decisions about what to keep and what to ditch from Johnson's strategy, including his management team.
"I wouldn't recommend that we go back to the way J.C. Penney was when I left. Things change," Ullman said. But, he added, "There's no reason to try and alienate customers who want to try and shop at J.C. Penney."
Johnson has been under fire as sales plunged 25 percent during the first year of his "reinvention" plan.
Last week Ackman - who handpicked Johnson to lead the company - said the CEO had made "big mistakes" and that their impact had been "very close to a disaster."
J.C. Penney traditionally drew in customers with big sales and coupons, but Johnson has been criticized for eliminating those in favor of everyday low prices.
The company has now brought back its old pricing strategy to try to bring shoppers back. Executives have acknowledged their first challenge is to get the chain's old customers back into stores.
"The lack of testing did him in," analyst Walter Loeb told Reuters of Johnson.
Johnson, 54, was hired in late 2011 from Apple, where he led the company's highly successful retail store chain, USA Today noted. But his plans to reinvigorate the chain from staid retail dinosaur into a fashion-forward, hipper brand stumbled early when he decided that the chain would abandon sales and coupons for an everyday low price strategy - alienating long-time customers. His last few months were marked by slumping holiday sales, a battle with Macy's over Martha Stewart and increasing shareholder unrest over Penney's slumping stock price.
Ullman, who is 66, is not viewed as a long-term replacement. He has no employment contract, but will be paid $1 million a year. It's also unclear what will happen to key execs Johnson hired after becoming CEO in October 2011.
In a company filing released last week, it was revealed that Johnson's pay package at the beleaguered company had plunged 96 percent. He received a 2011 stock grant worth $52.7 million when he was hired to reinvigorate the retailer. But he received just $1.9 million in his first full year at the company.
Johnson's decision on everyday pricing was misguided, strategists said.
"This was one large test that failed and we all learned something in retail we already knew, that the consumer is ultimately in control of this process and you can't disregard her," Ellis Verdi, president of ad agency Devito/Verdi, told USA Today. "He took away the control. The consumer wants that control, to know they're getting a great deal."
Now, the struggling retailer needs to work on re-establishing consumer value, a strategy it has begun returning to. But it remains in a tough spot, Verdi says.
"J.C. Penney at its best is still not great," Verdi says. "That's the bigger issue. It's still an old brand."
FOLLOW MORE IBT NEWS ON THE BELOW CHANNELS