Kremlin Blasts Panama Papers As Putinophobic 'Attack' On Russia Orchestrated By CIA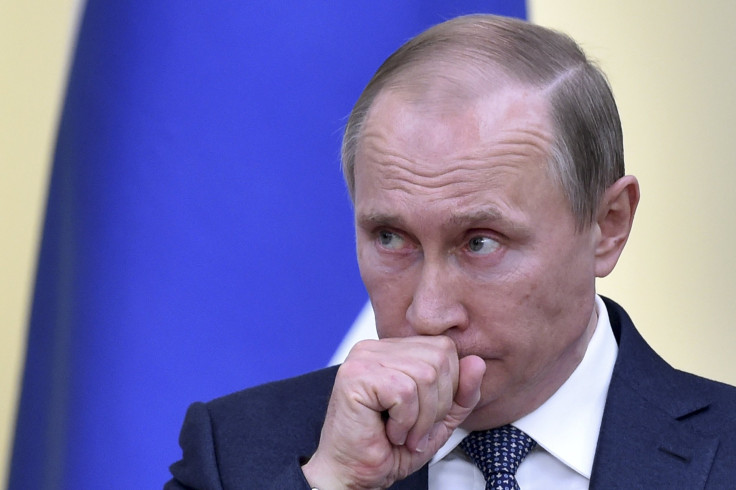 MOSCOW — As far as Russia is concerned, the leak of the so-called Panama Papers is personal. The Kremlin has attacked the reporting of documents detailing offshore companies held by world leaders — which were leaked from a Panamanian law firm — as directed by foreign intelligence services and designed to destabilize the political situation inside Russia.
The documents from law firm Mossack Fonseca released by the International Consortium of Investigative Journalists (ICIJ) Sunday allegedly show that close associates of Russian President Vladimir Putin channeled $2 billion through a series of shell companies.
"It's obvious the main aim of this dump is our president in the context of parliamentary elections and, in the longer term, presidential elections... It's obvious the barbs of this attack are directed against our country and, personally, against our president," Putin's spokesman Dmitry Peskov said Monday, the RBC news website reported.
"The degree of Putinophobia has reached such a level that you're just not allowed to say good things about Russia or about Russia's successes. The bad things — that you have to talk about," Peskov said.
Putin is just one of the figures linked to offshore companies after the publication of over 11 million documents from Mossack Fonseca. The ICIJ said Sunday that the revelations touched 12 former or current heads of state and 60 people linked to heads of state.
In Putin's case, the information appears to show that Bank Rossiya, run by an old friend of Putin's, as well as prominent cellist Sergei Roldugin, an acquaintance of Putin's for over 40 years and godfather to one of his daughters, funneled money through offshore companies. Firms linked to Roldugin "profited from fake share transactions, bogus consulting deals, uncommercial loans and the purchase of under-priced assets," the BBC reported Sunday citing the documents.
Peskov said there was nothing new and nothing concrete in the reports, and directly criticized the ICIJ and the hundreds of journalists who worked on reporting the Panama Papers.
"There is a lot of journalism that does not have journalism as its main aim. Many of their representatives are former employees of the State Department, the CIA and other intelligence services," Peskov said, according to RBC.
The Kremlin's angry response came more than 15 hours after the documents were published online, and few other Russian officials have commented. State-owned television channels — through which most Russians get their news — have almost completely ignored the story.
One of the few other officials to address the issue was Andrei Kostin, the head of state-owned banking giant VTB.
"Mr. Putin was never involved. It's bullshit," Kostin said in an interview with Bloomberg on Monday. Kostin also rejected allegations that VTB made unsecured loans through a Cyprus-based subsidiary to a close associate of Putin.
A total of 12 top current and former Russian officials were implicated in the material published Sunday by ICIJ.
Putin's spokesman Peskov was one of those linked, via his wife, to an offshore company. The ICIJ published documents that apparently show Peskov's wife, the prominent figure skater Tatiana Navka, filed an application to be the beneficial owner of an offshore company, Carina Global Assets, in the British Virgin Islands to manage more than $1 million in assets.
Peskov denied Monday that he or his wife had ever owned offshore companies. "My wife has never had and does not have any offshore companies," Peskov said Monday, according to the Lenta.ru news website.
While some Russian businessmen say they use offshore companies as a way of protecting their assets, many use foreign shell companies to hide beneficial owners and the origin of money. Despite official rhetoric about battling graft, corruption remains widespread in Russia. Last year the country was ranked 115th out of 167 countries in Transparency International's corruption perceptions index.
In a landmark speech in December 2012, Putin called for the "de-offshorization" of the Russian economy and in 2015 a law came into force that tightened reporting requirements and increased the tax burden for offshore income.
© Copyright IBTimes 2023. All rights reserved.