Latest 2016 Election Results: Clinton, Trump Popular Vote Final Tally Depends On 4 Million Uncounted Votes In Utah, California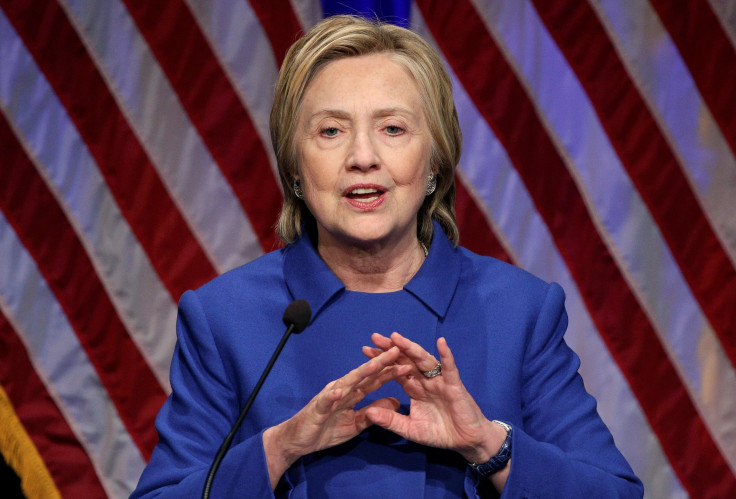 With 130 million votes counted, Hillary Clinton has received more than 1 million votes than President-elect Donald Trump and her popular vote victory is only expected to grow. Clinton had 62,829,832 votes compared to Trump's 61,488,190 votes, according to an analysis from the independent Cook Political Report Thursday.
With more than 4 million votes still left to be counted, Clinton's margin of victory could soon be much higher. Based on votes from California alone, Clinton's lead could reach more than 2 million votes. Votes are also still being counted in Michigan, Utah and Washington, according to Tracy Lewis, elections operations manager for the Associated Press.
In Michigan, officials are still counting the state's presidential election results in a tight race between Trump and Clinton that is expected to go to the Republican candidate. Unofficial results from the Michigan Secretary of State's office show Trump ahead by roughly 13,000 votes, and state officials say the results are unlikely to change in Clinton's favor. Michigan's 83 counties have until Nov. 22 to finalize their vote counts, and the state Board of Canvassers will make it official on Nov. 28. So far, Clinton has 47.3 percent of the vote, and Trump has 47.6 percent support. Trump will be the first Republican to take Michigan since George H.W. Bush won the state in 1988.
"We have no reason to think that Trump's lead over Clinton will be reversed," Secretary of State spokesperson Fred Woodhams said. "We recognize that it's close, but we're confident in the system that we have in place."
Clinton is the fifth presidential candidate in U.S. history to win the popular vote but lose the election. That's because the president is actually chosen by the Electoral College, which is based on state voting results, not the nationwide final tally. Before Clinton, Al Gore won the popular vote in 2000 but lost the White House to George W. Bush, who ultimately won more Electoral College votes.
Trump has said he would have won more overall votes if the U.S. choose its president under a direct vote system.
"If the election were based on total popular vote I would have campaigned in N.Y., Florida and California and won even bigger and more easily," Trump wrote Tuesday on Twitter. "The Electoral College is actually genius in that it brings all states, including the smaller ones, into play. Campaigning is much different!"
© Copyright IBTimes 2023. All rights reserved.