LeBron, Curry Popularity Will Force 'Second Best' Durant To Leave Warriors: Cowherd
The question of whether Kevin Durant will stay with Golden State Warriors beyond this summer or leave the team that gave him two — and even possibly three — NBA championships, has been asked since the beginning of the season. It is likely to be asked again and again until he makes his decision in July when he enters free agency.
The small forward says a decision regarding his future has not been made yet, with his focus on helping Warriors win a third straight title, but multiple reports say he will join New York Knicks for the 2019-20 campaign and beyond. NBA expert Colin Cowherd agrees that Durant would leave, but cites a reason that is not related to his desire to win titles with another franchise.
Cowherd believes Durant is tired of being spoken of as the "second-best" until now in his career and is keen to join a franchise where he will be looked at as the best. The forward has already been labelled the best on the planet on a number of occasions this month, after his consistent performances in the post-season in the last three seasons.
The NBA expert believes Durant has been the best player in the NBA for the last 10 years, but many will say it was, and continues to be, LeBron James. The Warriors forward has won two straight NBA Finals MVP awards, but Stephen Curry remains the central figure of that team, and even during Durant's days with Oklahoma City Thunder, Russell Westbrook was the face of the franchise.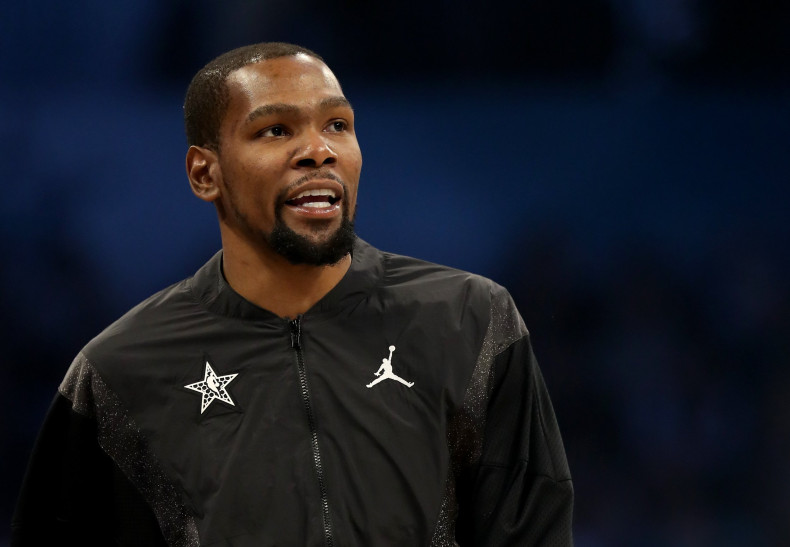 "Kevin Durant has been arguably the best basketball player in the world for 10 years," Cowherd said on The Herd, as transcribed by the Express. "I'd say LeBron, but he's a better offensive player I think than LeBron."
"For his entire life of basketball, Kevin Durant has finished second. He did not go number one in the draft, Kevin Durant went behind Greg Oden. Then he goes to Oklahoma City and Sam Presti puts his arms around Westbrook over Kevin Durant," he added.
"Then he goes to Golden State where he's clearly the best player, but he'll never be as popular as Steph. For 10 years, despite his dominance, there's LeBron. He's number two," Cowherd explained. "Even at Nike. His contract? Second best."
Cowherd points to him constantly being looked at as "second best" as the reason Durant was likely to leave the Warriors this summer and move to a franchise where he would be seen as the leader. And a title win with another franchise is certain to cement his legacy as one of the greatest NBA players in history.
© Copyright IBTimes 2022. All rights reserved.