Leslie Jones Hacked: A Timeline Of The 'Ghostbusters' Star's Twitter Hate And Online Attackers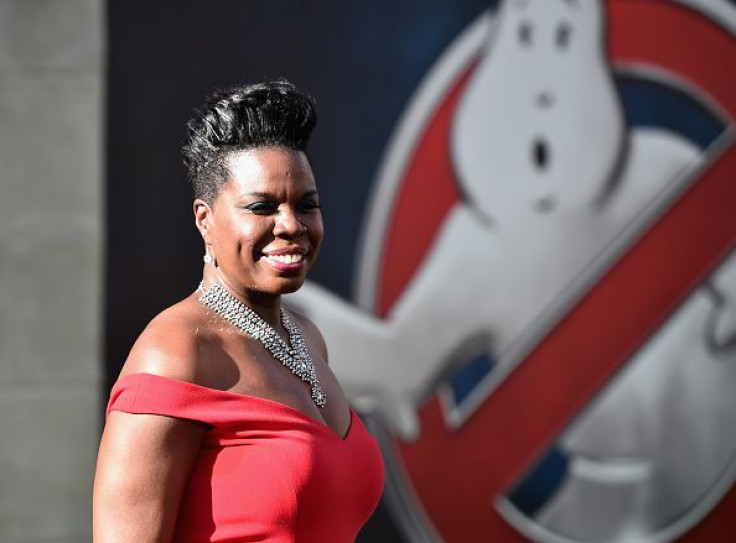 On Wednesday, "Ghostbusters" and "Saturday Night Live" star Leslie Jones was once again subjected to vicious online attacks at the hand of random internet users. This time, Jones' website was hacked and her personal information including her passport, drivers license and private photos were posted online. It's the second time this summer that Jones has been bombarded with racist and hurtful comments. Take a look back at what the actress has had to deal with:
July 18, 2016 — A few days after the release of "Ghostbusters," Jones began receiving racist and misogynistic comments on Twitter. After receiving a ton of tweets harassing her, Jones began to retweet the tweets she received as a way to "expose" the online attackers.
July 18, 2016 — Later that night, Jones issued a statement about how the tweets affected her. "I used to wonder why some celebs don't have Twitter accts," she said. "Now I know. You can't be nice and communicate with fans 'cause people crazy. As much as I love live-tweeting, posting the pics of awesome things that happen in this life I've been blessed with, I don't know anymore."
July 19, 2016 — The next morning, a spokesperson for Twitter addressed the incident, saying, "This type of abusive behavior is not permitted on Twitter, and we've taken action on many of the accounts reported to us by both Leslie and others."
July 19, 2016 — Following the Twitter statement, Jones announced her departure from Twitter. "I leave Twitter tonight with tears and a very sad heart. All this cause I did a movie. You can hate the movie but the shit I got today...wrong."
July 20, 2016 — After inciting his followers to attack Jones on Twitter, conservative commentator Milo Yiannopoulos was permanently suspended by Twitter. "People should be able to express diverse opinions and beliefs on Twitter," a Twitter spokesperson said in a statement. "But no one deserves to be subjected to targeted abuse online, and our rules prohibit inciting or engaging in the targeted abuse or harassment of others."
July 21, 2016 — After taking a few days off from Twitter, Jones made her return on July 21. She joked about returning to the site to "live tweet 'Game of Thrones.'"
Aug. 24, 2016 — Just when it seemed like the attacks against Jones had come to a halt, her personal website was hacked. The hackers were able to obtain private photos of Jones, as well as personal information including her license and passport. Photos of her personal information were posted online.
Aug. 25, 2016 — According to TMZ, the FBI has opened an investigation to search for the hackers of Jones' website. "[The] FBI is developing a strategy for tracking down the person or people who hacked into her iCloud and cell phone and posted nude photos and personal information on her website," the website reported.
Aug. 25, 2016 — Jones has yet to respond to the latest attack and the actress hasn't been on Twitter for two days.
© Copyright IBTimes 2023. All rights reserved.