Lost Tomb Of Jesus? Biblical Documentary Alleging Jesus' Marriage To Mary Magdalene, Jerusalem Burial, Cleared Of Fraud By Israeli Court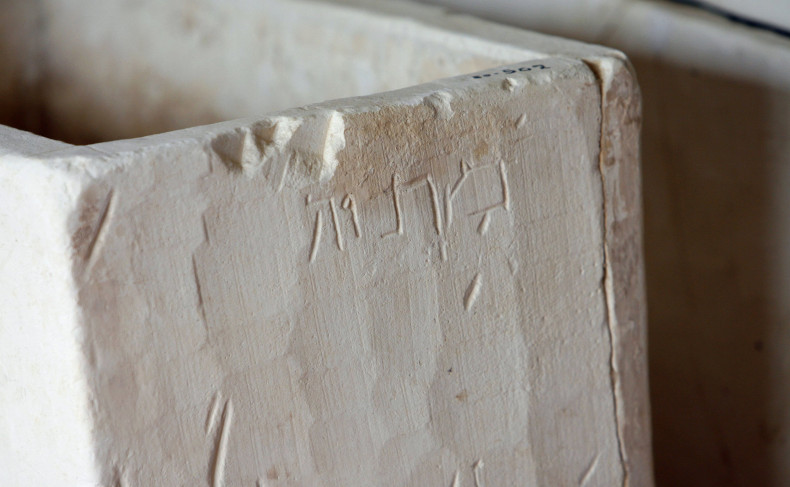 Proponents of the theory that Jesus married Mary Magdalene and had children with her scored a victory this week after an Israeli court cleared fraud charges against a documentary that claimed to have found evidence of the marriage inside what it called Jesus' "lost tomb." The court's decision, which awarded one of Israel's largest defamation settlements in recent years, is likely to revive long-standing archaeological debates about Jesus' earthly remains.
The court case derived from claims made in a 2007 Discovery Channel documentary by Israeli filmmaker Simcha Jacobovici called "The Lost Tomb of Jesus." The film based its argument about Jesus' burial and marriage on a 1980 archaeological discovery in the Talpiot area of Jerusalem, where an ancient tomb was found bearing Jesus' name along with other well-known biblical names like Mary, Matthew, Joseph and Judas.
Most mainstream Christians believe Jesus was unmarried and did not have children. However, Jacobovici argued that the 1980 findings were evidence that not only was Jesus buried but that he had also been married to Mary Magdalene and had children with her -- all of whom, he said, were buried at the Talpiot site.
With high-profile backers like filmmaker James Cameron, the documentary generated international attention and debate. "If true, the idea that Jesus was buried on Earth would undermine one of the central tenets of Christianity," James Tabor, a historian at the University of North Carolina at Charlotte who has previously collaborated with Jacobovici, said in an interview with Live Science.
Christianity has traditionally held that Jesus rose bodily from the dead after his crucifixion to ascend to heaven and to return to walk on Earth. "If you find the bones of Jesus, the resurrection is off," Tabor said, arguing that conservative Christians see the Talpiot findings "as an attack on Christianity and also a refutation of the faith of Christianity."
However, many skeptics have said theological questions around the findings are not their chief concern. They argue the real issue is that scientific and historical standards have been disregarded by proponents of the theory. Some historians have pointed out that the names on the boxes inside the Talpiot tomb don't precisely correspond with those of Jesus' family. Other experts have noted that the current archaeological research on the subject has yet to be published in a peer-reviewed journal.
Among the most prominent of Jacobovici's detractors has been former Israeli antiquities official Joe Zias, who embarked on a campaign to discredit the filmmaker, accusing him of forgery and "planting archaeology." Jacobovici eventually filed a libel suit against Zias, alleging that he had defamed him with a wide array of false accusations lodged to his broadcaster and his publisher, among others, the Jerusalem Post reported.
"I don't mind being criticized," Jacobovici told the Times of Israel in an interview. "People should be free to say what they want. But there's a difference between free speech and libel. And when you make these kinds of allegations, you cross the line."
In a decision announced Monday, an Israeli district court ruled in Jacobovici's favor, awarding him a nearly unprecedented $208,000 in damages for defamation and providing him with an important victory in countering claims against him. But while the court may have cleared Jacobovici of fraud, its ruling avoided taking a stance on his theory, leaving the question of the legitimacy of his conclusions to academics and theological experts.
© Copyright IBTimes 2022. All rights reserved.