Manchester United: Road Back To Glory
This article uses affiliate links, which means if you purchase products through these links, we may earn a commission. Click here to see our
T&C
. For licensing please click
here
.
Ole Gunnar Solskjaer does not cut a very imposing figure on the sidelines. Known as the "Baby-faced Assassin" in his playing days, his still-youthful features and easy smile render him more approachable than intimidating -- even with the frown he tends to wear these days.
It is a few weeks now into the new English soccer campaign, but Manchester United feel like they've hit several roadblocks in a row. A series of off-pitch scandals -- including captain Harry Maguire's suspended sentence and Mason Greenwood's incidents with the national team -- dogged the squad even before the season began. A weak transfer market showing, with only Donny Van de Beek arriving, increased grumbling from the fans. And while the team finished the last, pandemic-interrupted campaign on a high -- leaping over Chelsea into third for an outright Champions League place -- they have stumbled at the start of the new season.
It's a far, far cry from Sir Alex Ferguson's last season: the 2013 title, knocking Liverpool off its perch, high expectations for the future. After David Moyes failed to live up to expectations surrounding his appointment, United have stagnated, falling behind as their rivals surge ahead. Europa League finishes, coaching changes, and bad transfer choices have all stalled any progress. Silverware has been hard to come by. The Premier League continues to feel out of reach.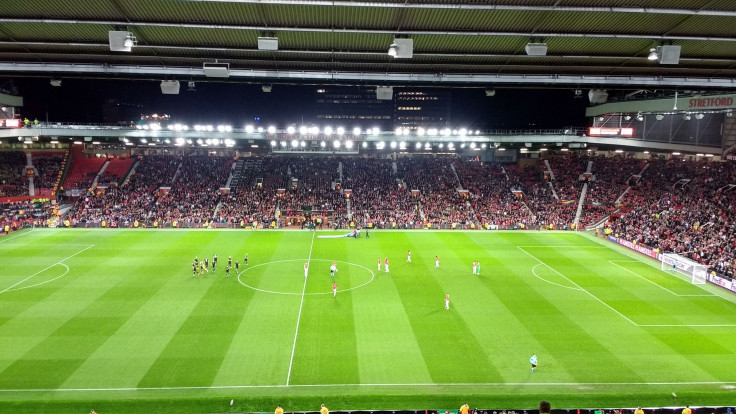 There was a surge of optimism that arrived with the arrival of Solskjaer. It felt in line with the trend started by FC Barcelona (Pep Guardiola) and Real Madrid (Zinedine Zidane) -- appointing club legends as head coaches; men who understood the club's culture and ethos, who could rally the players around those values. A formative figure in the dressing room, a familiar and beloved face for fans. A morale boost. Solskjaer would get the team playing like Manchester United again, that almost-reckless brand of "attack, attack, attack."
In many ways, there has been progress. The team went from sixth place in 2018-19 to third in 2019-20. The trio of Marcus Rashford, Anthony Martial, and Mason Greenwood have clicked together nicely, an attack as formidable as any in the league. Bruno Fernandes continues to excel, while Scott McTominay remains steady and reliable in his development. There is promise in the youth of the team, but there are also fractures.
David De Gea has lost the form that saw him win four Sir Matt Busby Player of the Year awards. His performances are a shadow of his 2018 self, with poor command of the box and too many weak goals let slip. While he was not entirely culpable for the six -- six! -- Tottenham put past them this last Sunday, he is not wholly blameless either. Paul Pogba remains more enigma than revelation, underperforming for his billing. Harry Maguire has not been as solid as his reputation suggests, while Solskjaer cannot seem to settle on his partner. Goals win games but defense wins trophies, and United have little hope of challenging for the league title if they cannot fortify at the back.
There is an issue, too, of Solskjaer's tactical naivety. Still inexperienced as a manager and coach, when Plan A fails, Solskjaer is either slow to substitute, or does not seem to have a back-up system to switch to. At times he seems lost as to how to counter the opposing team; meanwhile, the players commit rash or clumsy acts on the pitch. Squad depth is thin, as last season's closing showed the manager has limited faith in his second strong.
It's early days yet, of course, and the season has just started. The squad is tired from the topsy-turvy ending to the previous campaign and the subsequent international qualifiers. The transfer window has been complicated by soccer's current financial and logistical situation. The board continues to chase marquee signings instead of solid blue-chip recruits. And there's still a pandemic surrounding everything, a constant shadow over sport. There are plenty of mitigating factors to this disastrous season start, but there can only be so many excuses for failure to achieve results.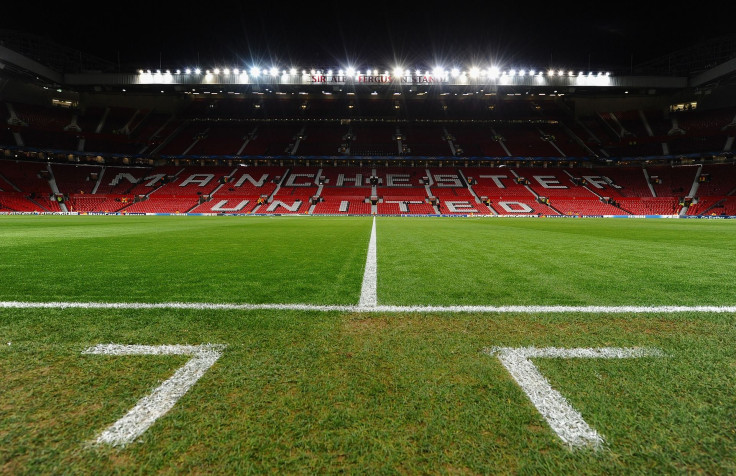 With Manchester City and Liverpool hurtling ahead, plus Chelsea and Tottenham enjoying their own resurgence, the title race seems beyond United at the moment. The club is still a work in progress. Progress in the Champions League will be welcome -- United will be expected to reach the Round of 16, at least -- but that trophy, too, is still a pipe dream. Domestic cup success seems Solskjaer's best option to build on last season's good points and keep their trajectory on the up.
United's 3-0 win over Brighton & Hove Albion sees them into the Carabao Cup quarterfinals, where they will travel to face Everton. They have yet to enter the FA Cup draw. Failure to progress through either competition will mean another strike on Solskjaer's record, and further ammo against Ed Woodward and the board. Players will continue to come under question for form and dedication.
Winning one competition (both might be a stretch) will go a long way to bolstering United's revival. The team may have to prioritize one depending on their schedule and the trust Solskjaer will place on his bench. But if they end another season empty-handed -- or even earlier, depending on on-pitch performance -- make no mistake: the clock will begin ticking. United cannot afford to remain a work in progress for long, not without risking falling further and further behind.
The revival project continues, but the club needs results. The road back to glory cannot go on forever.
Catch Manchester United in both FA Cup and Carabao Cup action on ESPN+! This 2020-21 season, ESPN+ will stream matches from almost every round of both competitions. Subscribe now for just $5.99 per month -- or save and get the $49.99 annual plan!