'Marlon' Season 2 Premiere Date Announced; When Will The NBC Comedy Return?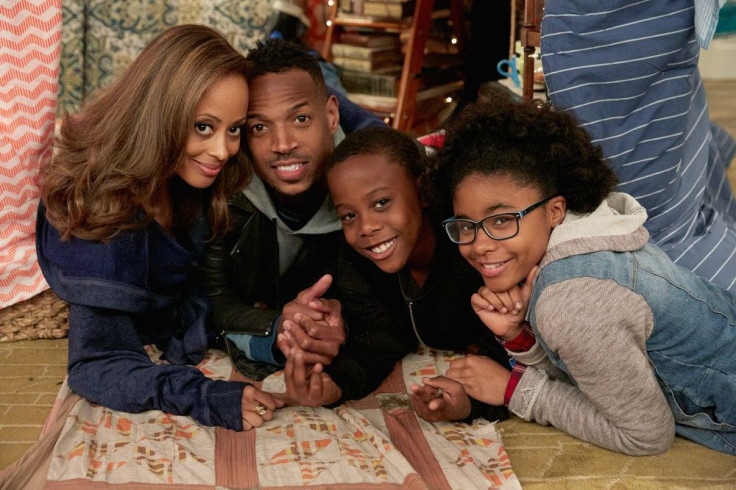 NBC has finally set the release date for Season 2 of the comedy series "Marlon."
According to Deadline, "Marlon" will premiere its sophomore run on Thursday, June 14 at 9 and 9:30 p.m. EDT with Steve Harvey's "Little Big Shots" serving as its lead-in.
Loosely based on the real life of Marlon Wayans, "Marlon" follows the story of a loving but sometimes inappropriate Internet superstar Marlon (Wayans), who is committed to co-parenting his children, Marley (Notlim Taylor) and Zack (Amir O'Neil), with his ex-wife Ashley (Essence Atkins). Even though his flawed reasoning, relentless larger-than-life personality and unpredictable online popularity often prevent him from accomplishing his duties as a father, family really always does come first for him. Co-created by Wayans and Christopher Moynihan, the series also stars Bresha Webb as Yvette and Diallo Riddle as Stevie.
"The backdrop is divorce, but the show is really about love and family," Wayans told Entertainment Weekly of "Marlon" last August. "All of the characters are based on people from my life."
In an interview with NBC News last December, Atkins shared Wayans' inspiration in creating the series. "He is a father. He has two children with a woman that he is unconventionally close to. They're not a couple, but they are a family, and he wanted to tell that story," Atkins said of Wayans. "Our show 'Marlon' is about a newly divorced couple weeks after they're finalizing their divorce, trying to figure out how to stay a family and what that looks like, and what that means post-divorce."
The 9 p.m. telecast of "Marlon's" freshman run averaged a 1.5 rating in adults 18-49 and 5.6 million viewers overall (Live+same day), making it last summer's no. 1 new scripted series on the Big 4 networks in 18-49 and total viewers. The sitcom also wrapped its debut season by matching its season highs with both 9 and 9:30 p.m. telecasts.
Shortly after the Season 2 air date was announced, Wayans, Atkins, Webb, and Riddle all took to social media to express their excitement about the upcoming return of the show. Check out their tweets and Instagram posts below:
© Copyright IBTimes 2023. All rights reserved.