Meghan Trainor 'Can't Wait' For New Song's Release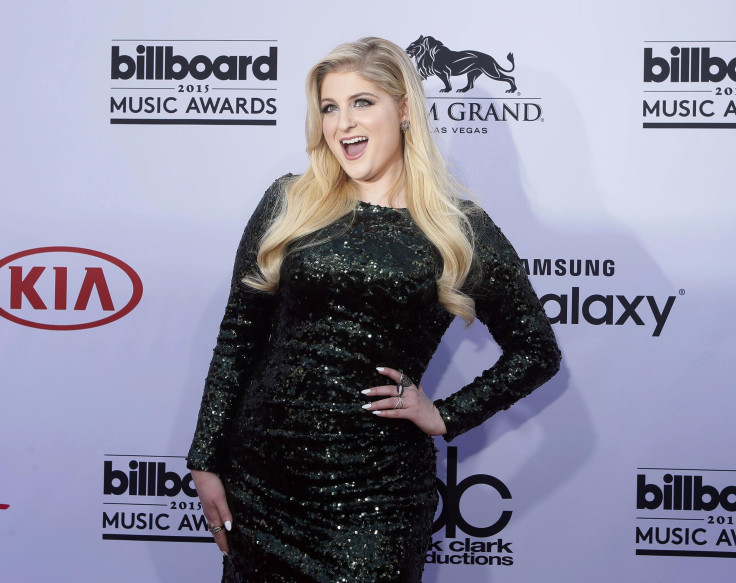 Meghan Trainor has dropped hints about a duet song she wrote for One Direction singer Harry Styles. The 21-year-old singer revealed more details about the collaboration with Styles and also discussed her friendship with singer John Legend.
"I can't wait for that song to be out," Trainor told E! News in an interview. "I don't know who's going to sing it. I want it for myself but I don't know who I'm going to sing it with yet," the "All About That Bass" singer added. Though no release date is set for the yet-untitled track, Trainor said that it is "very special" and she "can't wait for everyone to hear it."
The conversation then shifted to Trainor's "future husband." She told E! News that marriage is the last thing on her mind. Trainor said though she considers herself married to her career, she "would love to date a nice man, a nice person. … I want a nice guy to treat me right." She is also all praises for singer John Legend ever since the two performed "Like I'm Gonna Lose You" together on NBC's "Tonight" show. Trainor was invited on the show to be a part of its 2015 Summer Concert Series in New York City.
Trainor gushed about Legend and called him the "sweetest guy." She is not the only one who admires Legend as her mother too is a big fan of him. "Every time I show up to a gig, he goes right to my mother and goes 'I'm just so happy for everything going on' and my mom, every time she's like, 'He hugged me. He said hi to me,'" said Trainor.
The songstress is also embarking upon her M Train tour to celebrate the success of "Dear Future Husband." Trainor will kick off the tour on July 3 at the Borgata in Atlantic City, New Jersey. American pop singer-songwriter Olivia Somerlyn, best known for her song "Parachute," will join her as opener for her European dates. There is no information yet on who will support her in the U.S.
© Copyright IBTimes 2022. All rights reserved.
FOLLOW MORE IBT NEWS ON THE BELOW CHANNELS