Millennial Housing 2015: Walkability Wins Out As Cities Grow, Suburbs Urbanize For New Generation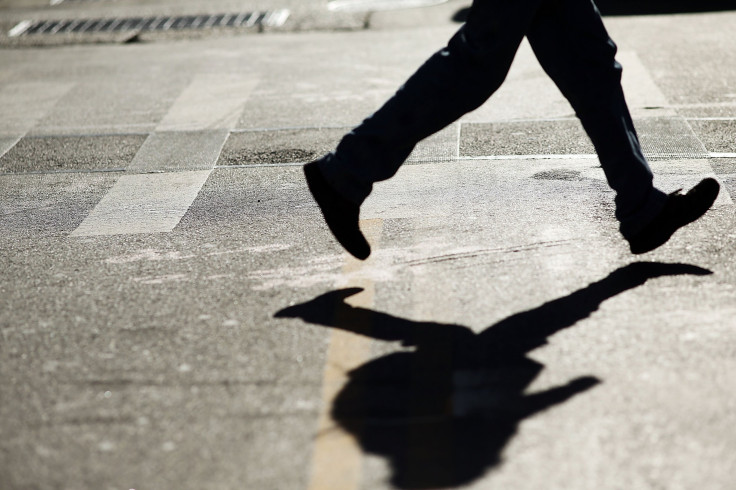 HOBOKEN, New Jersey -- Aaron Boucher likes to joke that he used to hunt for apartments in Brooklyn based on their proximity to fried chicken restaurants. But these days, he's a little pickier: He wants to be close to everything.
That's why he lives in Hoboken, a 1.28-square-mile city considered one of the country's most walkable. He said he likes that every amenity he could imagine is minutes away by foot, so when, for example, on Wednesday night his wife wanted to cook Mexican food, he could walk to the corner grocery store to buy sour cream.
"On any given block you have bodegas, bars, restaurants," said the furniture designer as he sat back in a nearby Starbucks scribbling in his sketchbook.
As the United States housing market continues to recover from the 2007 bubble burst, it is also faced with the challenge of catering to young people who want options for walkability even if they're not in a traditional city. Experts say both suburbs and cities will evolve as the millennial generation enters the home-buying age with a set of preferences contrary to their suburban-minded parents' over the past 50 years.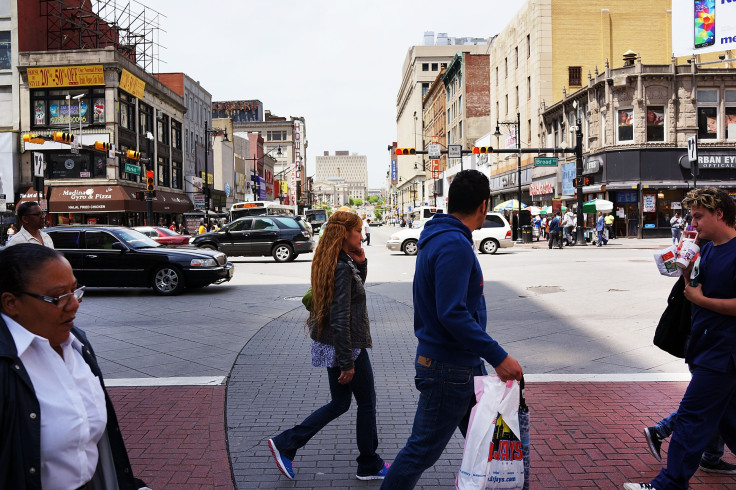 Millennials Ditch Cars, Favor Feet
Millennials, or people between the ages of 18 and 34, prefer walking to driving by a greater margin than any other generation, according to poll results released this week by the National Association of Realtors and the Transportation and Research and Education Center at Portland State University. It's a trend the U.S. has been seeing for years -- in 2010, only about 70 percent of 19-year-olds had driver's licenses, compared to 87 percent in 1983.
This theme has transferred over into real estate. More than half of the respondents to the realtor association's survey said "sidewalks and places to take walks" were "very important" factors in deciding where to live, with 41 percent saying they want to be within an easy walk to other places in a community. Millennials prioritize finding alternatives to driving, improving public transit and creating communities where cars aren't necessary. Many say they'd rather rent a smaller place in a walkable area than a big place in a non-walkable area.
Young people like walking for a variety of reasons, not the least of which is finances, said Jennifer Dill, a Portland State professor who worked on the study. Millennials can avoid paying for car insurance, gas and parking if they walk, bike or take public transit. If they can get somewhere cheaper or faster, they will. Helping the environment is just a happy side effect.
As a result, they've begun gravitating toward communities where everything they need is close -- grocery stores, doctors' offices, restaurants, bars and more, Dill said. Between 2013 and 2014, the number of Americans living in metropolitan areas jumped by nearly 2.4 million people. Houston, Atlanta and Austin all saw large influxes, as did lesser-known areas like Boise, Idaho; Fort Myers, Florida; and Myrtle Beach, South Carolina; according to U.S. Census data.
San Francisco also saw an increase of about 64,000 people over the past year, which doesn't surprise local broker associate Lynn Finnegan. She said the Bay Area sees a lot of young people because several tech companies, like Google and Facebook, recruit them to come there. Those companies often offer shuttle buses that take employees to and from work, so when they relocate they don't bring their cars. When they come home, they want to be where the action is, Finnegan said.
"They want convenience," she said. "They just want to walk outside their door and go to a restaurant, go get a drink, take their stuff to the laundry… everything is so quick and immediate."
Finnegan, 51, lives in what's considered a walkable area. Her dentist is a half-block away, and so is her favorite historic bar, the Philosopher's Club. There's a Starbucks, a Peruvian restaurant, an Indian place, public transit and a Chase bank within two minutes' walking time. She said her neighborhood isn't unique in this sense. "Throughout the city you see these central hubs where you can get everything."
How Cities Are Adapting
As young people have started to move in, urban areas have stepped up their mixed-use developments, said Hugh Morris, manager of smart growth, community and political affairs for the realtor association. After spending decades expanding the suburbs, developers are trying to catch up in the cities.
In Portland, former Mayor Samuel Adams launched a campaign promoting 20-minute neighborhoods, or residential areas where people could travel everywhere they needed within 20 minutes. In Dallas, the city built the five-acre Klyde Warren Park over an eight-lane freeway to " promote increased pedestrian, trolley and bicycle use between Uptown, Downtown and the Arts District, contributing to a more walkable city center," according to its website. In Washington, D.C., almost every surface parking lot has disappeared and been built on, Morris said.
This trend will likely continue, but so will inner-ring suburbs' efforts to become more urban, said Christopher Leinberger, a Brookings Institution fellow and professor of real estate and urbanism at George Washington University. Developers will make them denser, with office parks and malls coming down to make space for apartments and restaurants, and more accommodations for alternative transportation.
"This is not city versus suburb," Leinberger said. "You're seeing the Jersey Citys and the Stamfords and the Somervilles north of Boston, they are urbanizing at a very rapid rate led by the same forces."
In the 114,000-person city of Lansing, Michigan, last year, the City Council dedicated $69,000 in tax credits for a developer to turn an abandoned building into residential and retail space. Alexandria, Virginia, which has about 149,000 people, recently approved plans for a new Metrorail station there. Hoboken, which has about 53,000 people, is testing a bikeshare program to make the city more cycling-friendly.
Concern About The Future
Jake Simon, a recent graduate from Pennsylvania State University who lives in Staten Island, New York, said he doesn't own a car. And he hopes he won't ever need one.
As he sat in Hoboken's Pier A Park before starting work one morning, a steady stream of young moms maneuvered strollers in and out of coffee shops as joggers sped down sidewalks. Nearby Washington Street buzzed with people running errands, stopping by the pre-school, tanning salon or bakery before visiting the dentist, dry cleaners or Asian fusion restaurant, made possible because they're all right next to one another.
Simon, a 22-year-old client analyst for a risk management company, said being in a walkable city lets him explore. No matter where he needs to be -- a bar or a flower shop or a cafe -- "it's not too far," he said.
The enthusiasm of people like Simon is encouraging for city administrators undertaking large projects to make their suburbs more urban, but there's an underlying degree of doubt. Despite being years into the economy's recovery, the number of millennials still living at home with their parents has remained steady, according to a Pew Research Center study released Thursday. In 2007, right before the Great Recession, 71 percent of young adults lived on their own. Today, about 67 percent do.
Millennials also are marrying later in life than other generations did, causing experts to worry that maybe their preference for urban homes could be just the result of their youth. It's unclear whether they'll leave the cities and seek suburban homes once they have families.
Hauke Vagts, a 35-year-old IT security consultant, said he has no plans to leave Hoboken anytime soon. On Thursday, he was sipping a Dunkin Donuts iced coffee while pushing his 5-month-old daughter, Hannah, around town in a stroller. They had a full day ahead of them: Stop by the post office, go grocery shopping, drop off dry cleaning. But they'd still get home in time for Hannah's nap.
"Everything is in reach," Vagts said.
© Copyright IBTimes 2023. All rights reserved.