Missing In US National Parks: Minorities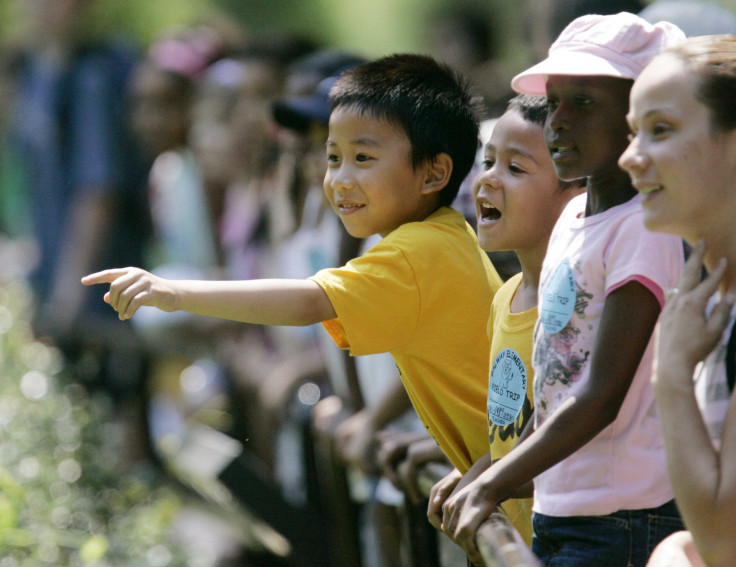 Recent statistics show that visitors to the United States' national parks are overwhelmingly non-Hispanic whites, and while this figure hasn't changed for decades, what has changed is the overall makeup of the U.S. population.
In 2012, 63 percent of Americans were non-Hispanic white, 17 percent Hispanic, 13 percent African-American and 5 percent Asian (other minorities, including American Indians, made up less than 1 percent of the population each). The U.S. Census Bureau projects that minorities will make up at least half of the American population by as early as 2043, signaling a trend that doesn't bode well for a National Park Service that's struggling to attract an audience outside of its Caucasian base.
A study conducted by the University of Wyoming in July 2011 found that only 1 in 5 visitors to a national park was non-Caucasian. Moreover, visitation percentages by race or ethnic group have barely changed since the Park Service's Comprehensive Survey of 2000, with Hispanics and African-Americans each comprising a smaller share of recent visitors than their proportional size.
While cost and accessibility may be one barrier, researchers say imagery, identity and a sheer lack of familiarity with national parks are all contributing factors to the imbalance.
"Historically, to be viewed as non-white in America has had large implications for access to society's important institutions, including government (and national parks)," the authors of the University Of Wyoming report explained. "Research comparing non-Hispanic whites with African Americans, Asian Americans, or Mexican Americans and other Hispanic groups has shown that racial and ethnic differences exist in outdoor recreation behavior. In particular, many people of color, especially African Americans, tend to participate less frequently than whites in visiting national parks and in a range of other outdoor recreational activities."
The study found that Hispanics and African-Americans were much more likely than Caucasians to express concerns that National Park Service units were unsafe, unpleasant or provided inadequate services. Of those who did visit, Hispanics were the least likely to talk with park rangers or view indoor exhibits, Asian Americans were the most likely to go to the visitor center or indoor exhibits and African-Americans were most likely to visit outdoor exhibits and participate in cultural demonstrations or ranger-led tours.
On the topic of rangers, they're almost exclusively Caucasian. David Vela, the man tasked with increasing diversity at the parks, recently told ABC News that, of the 16,523 permanent workers in the National Park Service last quarter, 79 percent were non-Hispanic whites.
National Park Service director Jonathan Jarvis is well aware of the problem. In its Conservation Study Institute's Guide to Designing Effective Programs to Engage Diverse Communities, he said: "A large segment of the American public does not know who we are, what we do, or see themselves working in the [NPS]. We need to make the national parks and the work of the National Park Service relevant to all Americans."
Yet, making any real changes has been an excruciatingly slow process, despite the fact that Ken Salazar, the head of the Department of Interior from 2009 until earlier this year, was one of President Barack Obama's only Latino cabinet appointees.
The National Park Service race issue made the front page of the New York Times last week with a story on how the parks are trying to appeal to minorities. The article opened with Carol Cain, a New Jersey resident with Dominican and Puerto Rican roots, who noted on a trip to Washington's Olympic National Park, "We've been here for two days, walking around, and I can't think of any brown person that I've seen."
Cain visited the park with American Latino Expeditions, a program that's part of a multipronged effort to attract minorities from the National Park Foundation, the park system's official charity arm. The Foundation's American Latino Heritage Fund launched a social media contest to attract Hispanic bloggers like Cain earlier this year for three all-expenses-paid trips.
Foodservices company Aramark, which operates many of the park's facilities, and clothing retailer REI, which specializes in adventure gear, sponsored the trips. Both stand to gain as much as the Park Service if they can attract more minorities into the great outdoors. After all, more than 70 percent of participants in outdoor recreation last year were non-Hispanic whites, according to a recent report from Outdoor Industry Association, the nation's top outdoor-recreation lobby.
"There is a vast diversity among outdoor recreation opportunities, but much less diversity among the outdoor participants themselves," the report noted, adding that "the biggest difference in participation is seen between Caucasian and African American adolescents."
While many organizations in the field appear to have realized this disparity, few have done much about it. The Park Service is an exception.
A range of new initiatives include the creation of more national monuments to recognize minority figures from American history, academies aimed at recruiting minority youth for employment and an ambassadorship program to extol the wonders of America's national parks in places where interest is nonexistent.
Yet, several barriers remain. National parks make up a large swath of the U.S. that's off the grid, a daunting fact for the wired-and-ready youth, the park's next generation of stewards. Moreover, convincing some people to give up the luxuries of home for the seemingly uncomfortable and often unaffordable gear needed to "rough it" in the woods may prove one of the biggest barriers to change.
Christian Lander, of the popular blog-cum-book "Stuff White People Like," sums camping up: "If you find yourself trapped in the middle of the woods without electricity, running water or a car you would likely describe that situation as a 'nightmare' or 'a worse case scenario like after plane crash or something.' White people refer to it as 'camping'."
While Lander's humor is clearly steeped in stereotypes, the question remains: What can the Park Service and the outdoor industry as a whole do to make camping, hiking and vacationing in nature more appealing to minorities and not just "stuff white people like"?
© Copyright IBTimes 2023. All rights reserved.
FOLLOW MORE IBT NEWS ON THE BELOW CHANNELS