Morena Baccarin Talks About 'Deadpool 2' Changed Ending, Teases Her Appearance In Next Installment
Brazilian-American actress Morena Baccarin, who played Vanessa in the popular Marvel franchise, "Deadpool," revealed the director had to reshoot the ending of the sequel to ensure she didn't die in the movie.
The 42-year-old actress said she received a call from "Deadpool 2" director David Leitch, who explained how he was upset about her death in the movie and wanted to leave the door open for her potential comeback in the third installment.
"I got a call from David Leitch one day, and he was just like: 'You know, your [scenes] with Ryan are testing so well in this movie, and people are getting so upset [online] that she's dead, so we're gonna have to leave the door open for her to possibly come back,'" Baccarin told SYFY on Monday.
"Deadpool 2" test screening was done before the release, and the negative reaction led the director to film a post-credit scene that teased Vanessa might be alive. The movie was dropped on May 1, 2018.
The writers of the second installment, Paul Wernick and Rhett Reese, revealed after the movie was released they had originally killed Vanessa's character, but changed their minds because of the audience.
"We originally did not save her," the writers told CBR at that time. "It was interesting — we thought we might have to save her with the time machine, because the audience would be mad at us, but they were accepting of her being dead."
Considering Baccarin's recent comments, the actress was asked during the same interview if she has received any call for appearing in the highly-anticipated third installment of the movie.
"I haven't gotten that phone call yet," Baccarin teased. "But maybe soon."
"Deadpool 3" will be helmed by director Shawn Levy, who recently worked with Ryan Reynolds in the Netflix movie, "The Adam Project."
Reynolds first played Deadpool's character in 2016 and later reprised the role in the second installment. However, the third one will mark Deadpool's debut in Marvel Cinematic Universe, where he might be seen with other superheroes. No release date has been announced yet.
On the work front, Baccarin will be next seen in the movies like "Tropico," "Greenland: Migration" and "Beast."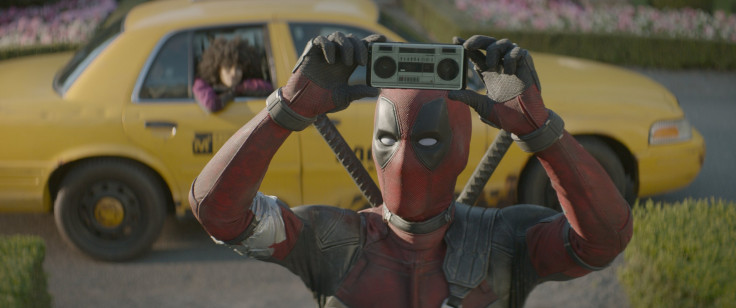 © Copyright IBTimes 2022. All rights reserved.
FOLLOW MORE IBT NEWS ON THE BELOW CHANNELS