Muslim Rights In America: Women Now Allowed To Wear Hijabs In Custody, Police In California City Say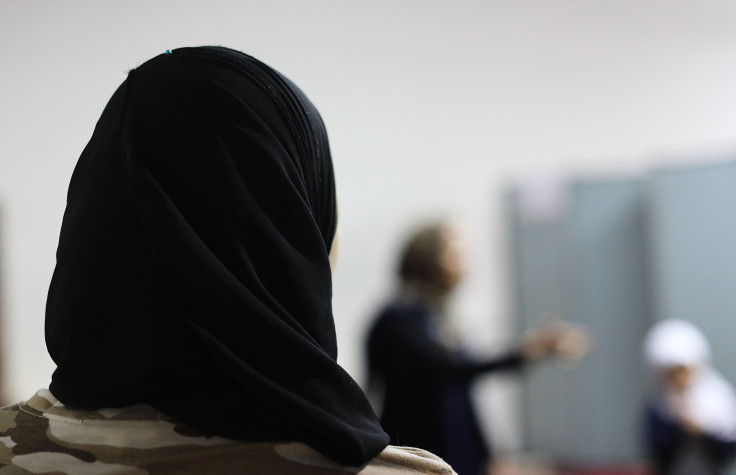 Police in Long Beach, California, have reversed their policy on barring prisoners from wearing any religious head covering while in custody. The move follows a lawsuit filed by a Muslim woman who claims her hijab had been forcibly removed.
Kirsty Powell was arrested in May 2015 and stripped of her headscarf, despite her protestations that it was part of her religious beliefs. A year later she sued the city alleging her civil rights had been violated.
But last month the Long Beach Police Department altered its policy, according to a department spokeswoman, as reported by the Long Beach Press-Telegram on Sunday.
"If an arrestee is wearing a religious head covering, employees shall make all reasonable efforts to allow this practice, except where safety and security concerns dictate otherwise," Marlene Arrona said in an email.
The order issued by Long Beach Police Chief Robert Luna does not cover whether head coverings can still be worn during booking photos. It also still allows for them to be taken away if jailers believe that prisoners could use them to harm themselves.
"Quite honestly unless there's a situation ... where this person is distraught, potentially suicidal, I can't imagine taking a headscarf away," Long Beach's jail administrator Tom Behrens said.
Upon the initial disclosure of the lawsuit earlier this year, the police department claimed that safety was at the root of their policy and the removal of Powell's hijab.
"The police department has a duty to protect all people who are in their custodial care, and one of the policies that protects inmates is that certain items are not allowed to be retained by a prisoner while in custody," read a statement. "These items include belts, neckties, shoelaces, and head coverings."
However, it also said that it would be consulting with religious groups about its policy.
"The police department takes great pride in our community partnerships," the statement continued. "We will continue to work with local religious leaders to make sure we are mindful of cultural sensitivities while ensuring the safety of all involved.
But Powell said in an initial statement released by the Los Angeles branch of the Council on American-Islamic Relations, that she had been left "exposed."
"I would never want anyone to go through what I felt from this experience, it was horrible," she said.
It is not the first time that a police department has reversed its policy on head coverings in the wake of legal action.
After a similar lawsuit in Dearborn, Michigan, the police department also began allowing the wearing of headscarves in custody and during booking procedures. Under the new guidelines, which were disclosed earlier this year, Muslim women can also request to be searched by female officers without men present and can wear tear-resistant hijabs, to prevent them from using the headscarf to hang themselves.
© Copyright IBTimes 2023. All rights reserved.