National Book Lovers Day 2016 Quotes: 21 Sayings About Reading For Bibliophiles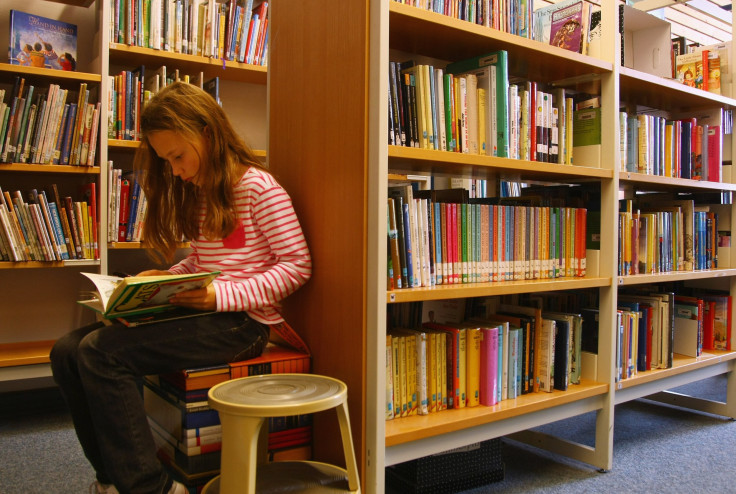 Build a blanket fort, crack open a hardcover and call in sick to work Tuesday — it's National Book Lovers Day. This holiday, celebrated every year on Aug. 9, is a chance to stay in and read to your heart's content.
Visit one of the 120,000 libraries in the United States, pick up one of the more than 1 million books published every year or place an e-book order on Amazon — just make sure you read. Only about 70 percent of American adults say they've read a book within the past year, according to a 2015 Pew Research Center survey.
"I love book-books. I cannot imagine living in a house without them, or putting a child to bed in a room that doesn't have shelves of books, some tattered and beloved, some new and waiting for their moment," Dr. Perri Klass wrote in the New York Times recently. "There's plenty that I read on the screen, from journal articles to breaking news, but I don't want books to go away."
If you feel the same way, Tuesday is your day. While you're perusing the shelves, check out these 21 sayings about books, compiled from Goodreads, yourstory and ebookfriendly.com:
"When I get a little money, I buy books. If any is left, I buy food and clothes." — Erasmus
"Books are the plane and the train and the road. They are the destination and the journey. They are home." — Anna Quindlen
"There is no friend as loyal as a book." — Ernest Hemingway
Top 10 Challenges to Books by Reason | Graphiq
"I cannot remember the books I've read any more than the meals I have eaten; even so, they have made me." — Ralph Waldo Emerson
"A mind needs books as a sword needs a whetstone if it is to keep its edge." — George R.R. Martin
"A room without books is like a body without a soul." — Marcus Tullius Cicero
"It's a rare book that wins the battle against drooping eyelids." — Tracy Chevalier
"Our favorite book is always the book that speaks most directly to us at a particular stage in our lives. And our lives change. We have other favorites that give us what we most need at that particular time. But we never lose the old favorites. They're always with us. We just sort of accumulate them." — Lloyd Alexander
"Once you learn to read, you will be forever free." — Frederick Douglas
"There never yet have been, nor are there now, too many good books." — Martin Luther
"Not all readers are leaders, but all leaders are readers." — Harry S. Truman
"Books are a uniquely portable magic." — Stephen King
"I know every book of mine by its smell, and I have but to put my nose between the pages to be reminded of all sorts of things." — George Gissing
"I don't believe in the kind of magic in my books. But I do believe something very magical can happen when you read a good book." — J.K. Rowling
"Never trust anyone who has not brought a book with them." — Lemony Snicket
"Great books help you understand, and they help you feel understood." — John Green
"Books say: She did this because. Life says: She did this. Books are where things are explained to you; life is where things aren't. I'm not surprised some people prefer books." — Julian Barnes
"Reading is a discount ticket to everywhere." — Mary Schmich
"A successful book is not made of what is in it, but what is left out of it." — Mark Twain
"There are perhaps no days of our childhood we lived so fully as those we spent with a favorite book." — Marcel Proust
"I cannot live without books." — Thomas Jefferson
© Copyright IBTimes 2023. All rights reserved.