Nevada Nuclear Scare Caused By Suspicious But 'Non-Threatening' Item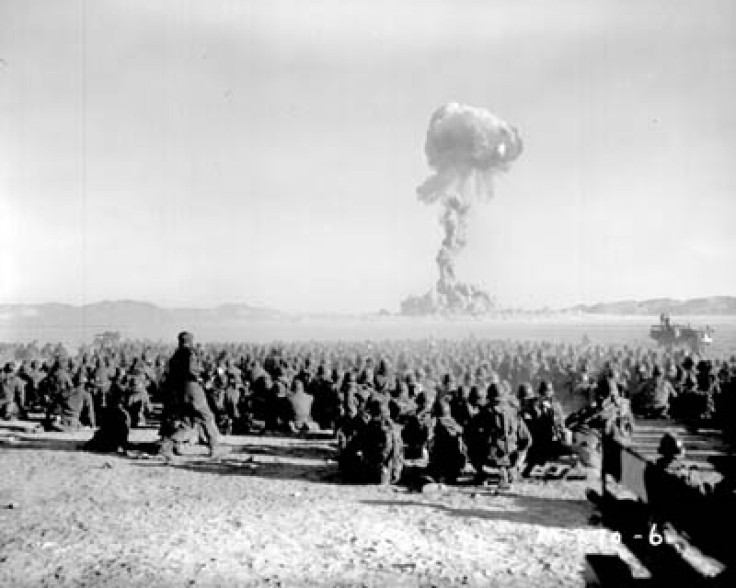 A Nevada nuclear scare ended without incident Tuesday afternoon after federal and local authorities determined that a suspicious item found at a nuclear site in the Silver State was "non-threatening."
Federal and local crews responded to the Nevada National Security Site, located about 65 miles northwest of Las Vegas, on Tuesday after a suspicious item was found at about 7 p.m. EST near a factory at the site, Dave Taylor, a spokesman for the site, told CNN.
But the item was found to be "non-threatening" by 10 p.m. EST by authorities, Taylor told the network.
"A suspicious item was found outside the Device Assembly Facility security perimeter fence and we have determined that it involves a non-threatening item," Taylor said, according to the Las Vegas Review-Journal newspaper.
"We acted out of an abundance of caution," Dante Pistone, another site spokesman, told CNN. "There will be a lot of follow-up on this."
Taylor added that he had no information about how the item was found or how it may have come to be at the site, according to the Review-Journal.
The National Nuclear Security Administration released a statement alerting the media to the situation while the nature of the item was still being investigated, but it had not provided further details as of 8:45 p.m. EST., according to KLAS-TV Las Vegas.
The Nevada National Security Site - formerly known as the Nevada Test Site - spans 1,375 square miles, and it has been used as a nuclear weapon test site for several decades, according to CNN.
© Copyright IBTimes 2023. All rights reserved.