New Year's Eve 2016 Apps: The Best Ways To Enjoy The Global Celebrations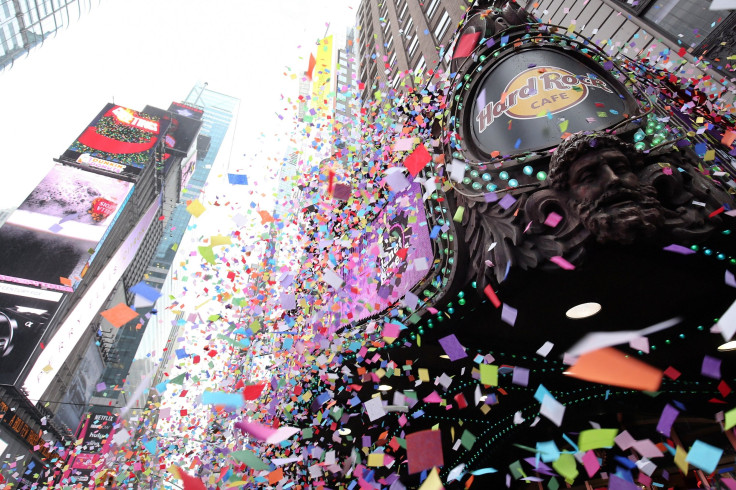 New Year's Eve 2016 is a global party, so wherever you are in the world there's a celebration taking place. Depending on location, there could be some FOMO about other celebrations, such as the New Year's Eve 2016 Ball Drop in Times Square. But it's the 21st century, so there are plenty of apps that can put you in the middle of the action without being at the actual location. There are also plenty of apps that can make a good New Year's Eve 2016 celebration a great one.
Car Apps
Uber and Lyft may be essential for some people leaving 2015 and their party behind, but surge pricing could mean starting 2016 with a massive bill. There are ways to help mitigate the damage of getting a ride in the first wee hours of 2016, according to Uber. Using the app, make sure to check the fare estimate to see if surge pricing is in effect and how much the trip will cost. Uber recommends trying to get a car right at midnight or after the festivities end later in the night. Using uberPOOL could help reduce the cost if you're willing to share the ride with strangers. Planning ahead of time and getting a group of friends to split the bill will also help reduce the cost.
If you happen to be in Seattle for New Year's Eve 2016, Lyft is offering discounted tickets as part of their partnership with the Seattle Department of Transportation and Mothers Against Drunk Driving. Applying the same tips as Uber -- split the fare, use Lyft Line in select cities, time the ride right at midnight or well after the festivities have ended -- will help reduce the cost of getting a car. Lyft Prime Time will be capped at 200 percent so you'll know what the maximum price will during the peak time.
New Year's Eve 2016 Times Square Ball Drop App
Take New York City with you with this handy NYE 2016 app. The Times Square Alliance does a great job of setting up an interactive experience with its official New Year's Eve 2016 app. Users can see tweets from the Times Square Ball itself, count down with a customizable clock and watch all the musical guests and performances using the app. It's free and available for iOS and Android devices.
Go90
Times Square is not the only place hosting a big party. Kings of Leon will be playing a free concert on New Year's Eve that will broadcast exclusively on the go90 app. The broadcast begins at 11 p.m. CST (midnight EST) and until midnight CST (1 a.m. EST). The end of the performance includes a "Music Note Drop" along with fireworks and confetti.
Spotify, Apple Music, Etc
No party would be complete without some music. Spotify just rolled out a Party mode to match any mood. For New Year's Eve 2016, Spotify asked artists like Carrie Underwood, Fetty Wap, Mark Ronson, Calvin Harris, Future, Tiesto, Avicii, Tinashe, Pitbull and Puff Daddy to create hourly playlists perfect for any occasion. If Spotify's not your thing, Apple Music Radio's Beats 1 has a whole lineup of New Year's Eve 2016 programming.
Tinder (Or Not)
If finding a special someone is part of your new year's resolution, why not try Tinder or one of the many other dating apps? It might be fun to meet a stranger in 2016. Or, you can spend your time however you see fit. This is not a relationship advice column.
© Copyright IBTimes 2023. All rights reserved.
FOLLOW MORE IBT NEWS ON THE BELOW CHANNELS