New York Marijuana Legalization Brings Out More Reports On Cannabis Poison Cases
The possible legalization of New York's recreational marijuana market is heating up the debates on whether or not this could cause some serious health problems in the long run. The state's legalization campaign is now at the center of fresh discussions regarding allowing the legal sale of cannabis not only in the Big Apple but also in the rest of U.S.
According to a report, there is now mounting evidence showing that legal marijuana is actually sending more people to the hospital because of poisoning. Most of the cases have been centered in Colorado, and according to the report, the marijuana-related poison cases have grown since the state's legalization in 2012.
What's alarming is that these cases involve children who are 8 years old and younger. The cases were caused by cannabis edibles, which look like normal candies or cookies. Some of the edibles came in the form of gummies like gummy bears and gummy worms. This has prompted the call to ban the products.
These hospitalizations and poisoning cases encourage other states to review all the risks involved with legalizing cannabis use. In Colorado, data from the American Association of Poison Control Centers and Colorado Division of Criminal Justice has shown an increase in health risks not only since 2012 but 14 years ago when medical marijuana was legalized.
The report showed that in the last 14 years, marijuana-caused medical cases more than tripled in 2015. This is different from marijuana-related emergency cases which totaled to 18,255 in 2014 from about 8,200 visits in 2011. According to a Rocky Mountain High Intensity Drug Trafficking Area report, these are cases that do not necessarily mean marijuana directly caused ER visits but that traces of cannabis use has been recorded from patients.
Due to this, authorities have revised provisions on the packaging and branding of edible marijuana. The state required child-resistant packaging and making sure that cannabis edibles are labeled with the proper symbol that clearly shows what it is. Cannabis brands are also not allowed to create edibles in forms often associated to snacks or candies such as animals or fruits.
Most of the time, cannabis poisoning is described as a "bad trip" or having the same sensation of using marijuana but more potent. According to the Centers for Disease Control and Prevention, symptoms include extreme confusion, anxiety, paranoia, panic, increased blood pressure and feeling nauseous.
The facts taken from Colorado is now being used by groups opposing the legalization of recreational marijuana in New York. These groups are mostly composed of doctors, educators and the police.
On the other hand, cannabis is associated with a number of medical advantages such as controlling seizures and helping people suffering from chronic pain. It also helps those who are having trouble sleeping and experiencing other conditions.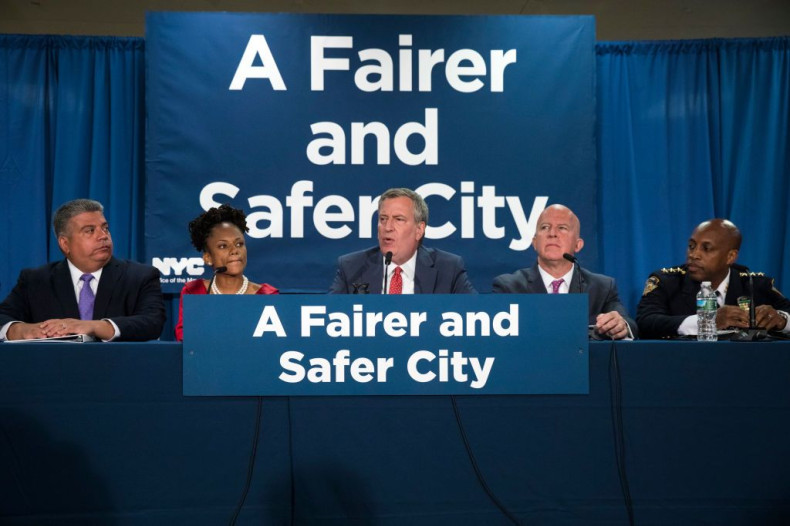 © Copyright IBTimes 2022. All rights reserved.