As Nigeria Drowns In Crude, A Lifeline: Africa's Richest Man Signs Deal To Build Oil Refinery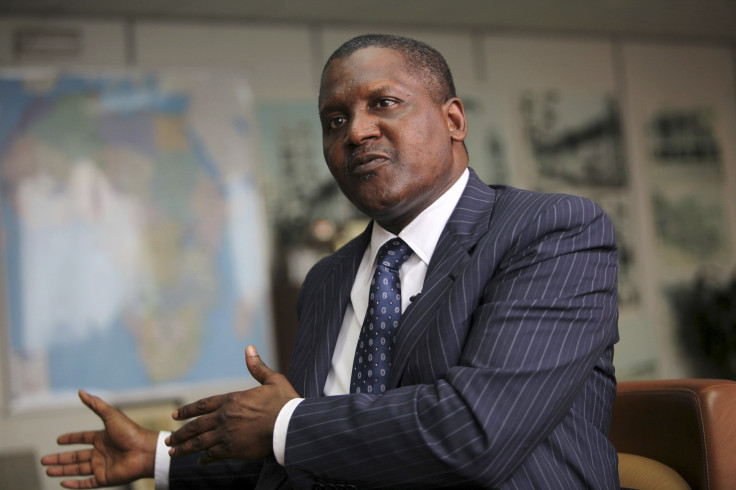 One of the most perplexing features of Nigeria's economy is its dependence on fuel imports. The country is Africa's largest oil producer, with output close to 2 million barrels of crude per day; while consumption amounts to just 267,000 bpd. And yet, the country imports a whopping three-fourths of its domestically consumed oil from abroad.
The problem is a lack of refineries. Those that exist are theoretically capable of churning out 445,000 bpd of usable fuel, but maintenance problems keep the real output around half that figure.
Now, Africa's richest man is stepping in with a possible solution. Aliko Dangote, founder of Dangote Industries, just signed a $3.3 billion loan deal to build Africa's largest refinery in Nigeria's southwest, along with petrochemical and fertilizer plants. Dangote says the refinery will be opened by 2016, creating thousands of jobs and doubling Nigeria's fuel production capacity. The total projected cost of $9 billion will be covered by $6 billion in loan capital and $3 billion in equity from Dangote Industries, the Financial Times reports.
"This plant will further entrench Africa's role on the global map as not only a valued contributor for natural resources, but also a competent manufacturer of refined products and fertilizer," Dangote said in a statement.
A new refinery couldn't come at a better time; Nigeria's crude industry is spiraling downward. A pattern of industrial-scale theft -- wherein thieves puncture pipelines to siphon off fuel, often leading to costly damages, deadly fires and shutdowns -- brought production down to 1.9 million bpd this summer, down from an average 2.5 million last year. All told, this costs Nigeria at least $7 billion annually, according to the latest Oil Market Report from the International Energy Agency.
Adding to Nigeria's oil woes is a highly inefficient fuel subsidy policy, costing about $8 billion annually. Plans to slash the subsidies led to protests last year, and no wonder; many Nigerians already criticize the government for failing to translate massive oil revenues into broad-based growth and economic development for the still impoverished nation. Given the country's relative wealth -- Nigeria boasts the second-largest economy in Africa -- many see the subsidy as the least the government can do for the country's 163 million people, more than half of whom live in poverty. On the other hand, it is no secret that the subsidy program is dripping with corruption; a 2012 investigation found that pervasive embezzlement had cost the country $6 billion over two years.
A massive refinery could help to alleviate some of these endemic problems, but only if the project gets off the ground. Previous plans to build new refineries, or even repair old ones, have come up against powerful interests connected to European fuel exporters and Nigerian importers. But Dangote is one of Africa's most powerful and well-connected businessmen, and his new loan deal has raised hopes that Nigeria may be on its way to developing a new a more profitable, self-sustainable oil industry.
Dangote said in his statement that Nigeria, along with other African nations, "will be less reliant on importing fuel and fertilizer from foreign markets, reducing the negative impact of negotiating terms within increasingly turbulent international markets."
Dangote Industries is a Nigerian conglomerate with operations in several African countries. It is most famous for its subsidiary Dangote Cement plc (Lagos:DANGCEM), Africa's largest cement producer, and Dangote Sugar Refinery plc (Lagos:DANGSUGA), which operates the world's second-largest sugar refinery in the port city of Lagos.
© Copyright IBTimes 2023. All rights reserved.