North Korean Propagandists Say Kim Jong-il's Son Planned South Korea Attacks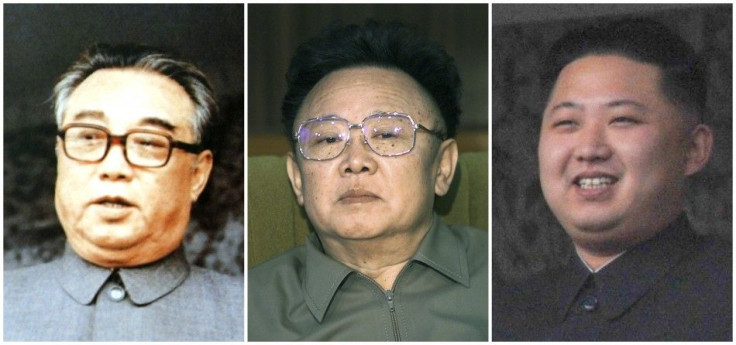 The myth-builders of North Korea, those who ensure the divine aura of the dictatorial Kim dynasty never fades, have a new task: To raise Kim Jong-Un - the third son of former ruler Kim Jong-il and his heir apparent - to the status of a quasi-god, so as to make the unelected leader's governance unchallenged.
Unfortunately for the rest of the world, the propaganda machine that worked so well for Kim Il-Sung, the founder of the North Korea (officially, and ironically, the Democratic People's Republic of Korea) and his son Kim Jong-il, doesn't look like it is going to fail anytime soon.
North Korea's internal propaganda has been busy crediting him (Jong-Un) for the Cheonan attack, the Yeonpyeong Island attack and big 2010 fireworks shows, Richard Horgan, a Los Angeles activist, journalist and blogger, who launched an online campaign in April 2009 against the North Korean regime, told IBTimes.
Even though in the last case, scuttlebutt is that Chinese teams of fireworks experts were brought in, and he took the credit. But really, the Cheonan and Yeonpyeong are the lynchpins so far of young son as a great general, he added.
According to a newly surfaced North Korean document, the attack on the South Korean Navy warship Cheonan and the shelling of South Korean forces stationed at the Yeonpyeong Island, in March and November 2010, respectively, were masterminded by Jong-Un.
The Politics of Myths
The state-run Korean Central News Agency ran stories, which may sound borderline funny, of celestial omens that heralded the death of Kim Jong-il: Apparently the skies glowed with a reddish hue, while the thick covering of ice over the volcanic Lake Chon in the mountain in the far north cracked with a roar loud enough to shake the entire universe. White cranes and turtledoves were spotted across the country, North Korean reports further said.
It's all-pervasive and ongoing, Horgan said, about the myth-building process in North Korean politics, adding, However, the sudden death of Kim Jong-il has certainly put North Korea in accelerated situation, and all probably now hinges on inserting Kim Jong-un into 2012 strong and prosperous proof.
Jong-il sidestepped his two elder sons, who he thought were unfit to carry forward his legacy, in favor of Jong-Un. The question now will be - can this youngest Kim scion, in his early twenties, be able save a North Korea grappling with food shortages and nuclear negotiations?
Not sure how this new successor is going to be able to make something good happen economically. It really comes down to how he can leverage China, Horgan said.
Horgan, who set up a Twitter account and blog to campaign for the freedom of Laura Ling and Euna Lee - reporters of U.S.- based Current TV - who were detained by North Korean officials on Mar. 17, 2009 (they were freed on Aug. 4, 2009), also focuses on the humanitarian crisis encompassing North Korean refugees, labor camp prisoners and countless starving citizens.
The string of pro-democratic popular protests across the world - the Arab Spring, for example - does not seem to have affected North Korean political consciences. According to Horgan, it isn't the myth-building but the lack of Internet freedom that stands in the way of a mass movement.
South Korea-based activists have sent in a new batch of flyers with details of the Arab Spring, Gadhafi dead body pictures, etc. But all evidence from defectors suggests there is not enough within North Korea to foment uprising. Remember, no Twitter, no Facebook, he concluded.
© Copyright IBTimes 2023. All rights reserved.