Obama Was Never Assassinated - President spends Independence Day at the White House [PHOTOS]
On July 4th morning, President Barack Obama allegedly died from two gunshot wounds while campaigning in Iowa, according to a series of six messages on the Fox News Twitter account, which was hacked by a group that identified themselves as Script Kiddies.
Aside from the hoax, President Barack Obama celebrated Independence Day at the White House, and praised military service members who have served and sacrificed for the United States in protecting the freedoms of its citizens.
I cannot think of anybody I would rather celebrate with than all of you, said President Obama. The men and women of our military and our extraordinary military families.
Obama, with his wife and children, hosted a traditional Fourth of July celebration for members of the Army, Navy, Air Force, Marines and Coast Guard. About 1,200 service members and their families attended the White House event, featuring a barbeque, a USO show featuring Train and Amos Lee and a viewing of the national capital fireworks, reported U.S. Department of Defense.
After all that you do for our country every day, we wanted to give you a chance to get out of uniform, relax a little bit and have some fun, Obama said to the troops. But of course it's also a time for us to reflect on the meaning of America.
Here are some photos of Independence Day at the White House, July 4, 2011.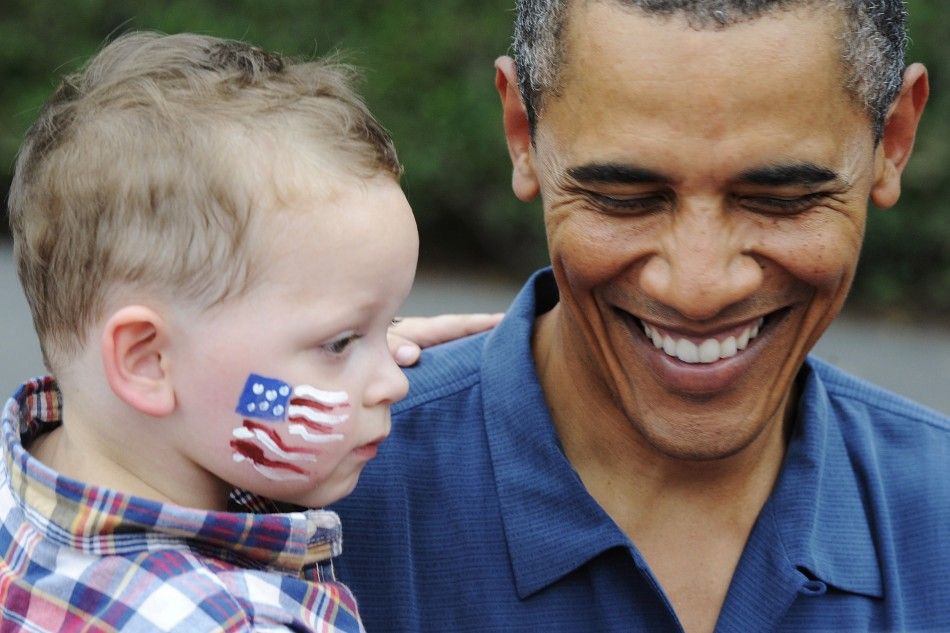 © Copyright IBTimes 2023. All rights reserved.