Original 'Star Trek' Uhura Actress Nichelle Nichols Hospitalized After Stroke, Twitter Users Send Support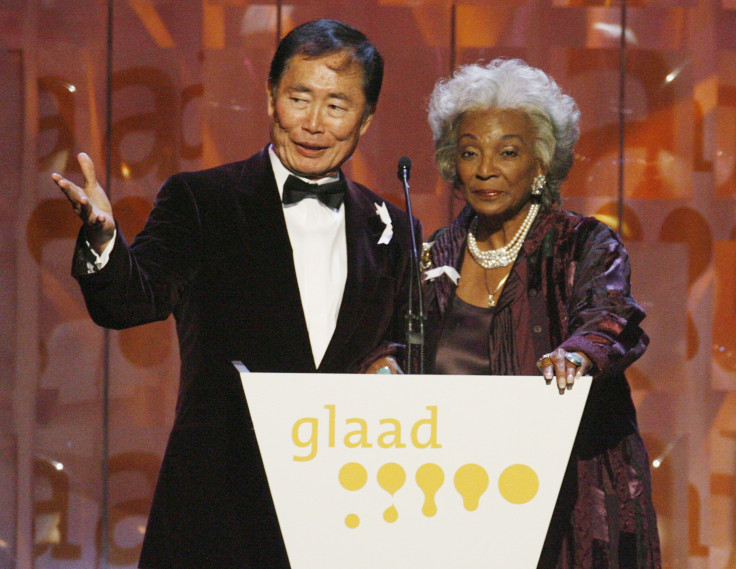 The leading lady aboard the starship U.S.S. Enterprise during the original run of the "Star Trek" series suffered a stroke in Los Angeles Wednesday night. Nichelle Nichols, the actress best known for her part as Chief Communications Officer Lt. Nyota Uhura, was hospitalized shortly after.
In a Facebook status update Friday, Zach McGinnis, Nichols' representative, wrote that the actress was already recovering, assuring fans she suffered a mild stroke. Her rep said Nichols was "alert and cheerful" as doctors ran tests. McGinnis encouraged fans to continue writing to the actress' page because she had heard about the outpouring of support. "Keep them coming because Nichelle is reading them," he said.
Nichols was scheduled to appear at Eternal Con in New York on June 13-14.
According to
People
, Nichols became a revolutionary figure in TV history when "Star Trek" began in 1966. As one of the first leading African-American actresses on television, her trailblazing character, Lt. Uhura, became a role model for young girls, such as
Whoopi Goldberg
, who rarely saw actors who looked like themselves on screen. Martin Luther King, Jr. credited Lt. Uhura as "the first non-stereotypical role portrayed by a black woman in television history."
Following Nichols' hospitilization, fans and friends have taken to Twitter to wish the actress well, including her "Star Trek" co-star on the U.S.S. Enterprise, George Takei.
© Copyright IBTimes 2023. All rights reserved.