'The Orville' Star Adrianne Palicki Is Ready For 'Agents Of SHIELD' Return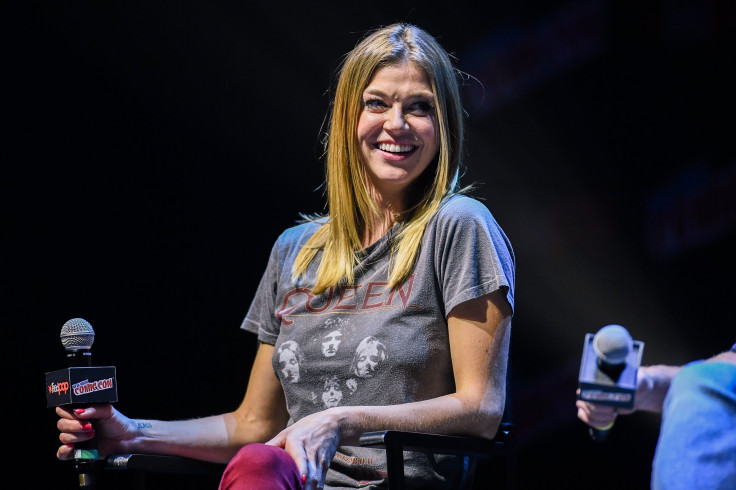 Adrianne Palicki is is currently starring in Seth MacFarlane's new "Star Trek"-inspired dramedy "The Orville," but she isn't ruling out a return to a different sci-fi show. Palicki would be happy to return to "Marvel's Agents of S.H.I.E.L.D."
"If they ask me, I would absolutely come back," Palicki told International Business Times at New York Comic Con.
Palicki played Agent Bobbi Morse, also known as Mockingbird, for two seasons on the ABC drama. She and Nick Blood's character Lance Hunter were written off in Season 3 with the plan that they would get their own spinoff. Unfortunately, ABC opted not to pick up the Marvel show.
Yet, Hunter will find a way back to his fellow agents. The mercenary will appear in the first portion of "Marvel's Agents of S.H.I.E.L.D." Season 5, but his on-again off-again love Mockingbird apparently will not make the return with him.
"I know Nick's coming back," Palicki added. "So what are they gonna do without Bobbi is all I'm asking. I would absolutely make a cameo. For sure."
Fans will have to tune in to "Marvel's Agents of S.H.I.E.L.D.," which returns to ABC on Friday, Dec. 1, to see if Bobbi's absence is addressed.
Palicki has finished filming the initial 13-episode order for "The Orville," so it seems like she might have room in her schedule for a guest spot. But for now, Palicki is busy promoting the Fox show, where she plays First Officer Kelly Grayson.
Much like Bobbi, Kelly is working with her ex-husband, Ed (Seth MacFarlane), and that makes things complicated. However, unlike Bobbi, Kelly is to blame for the end of her marriage. She cheated on her husband.
"It's a hard character to come into because you meet her cheating on him, and reading that was an awesome challenge but also [still] a challenge," the actress told reporters at NYCC. "I think by the first episode, by the end of it, you kind of warmed yourself to Kelly, and you can see that there's love there."
"There's just such a great love between these two people. Hopefully, the fans are rooting for them on some level to see where it goes because I think it will be a 'will they or won't they?' throughout the seasons — if we have seasons, which we will," she said as she knocked on the table.
"The Orville" Season 1 airs Thursdays at 9 p.m. EDT on Fox.
© Copyright IBTimes 2023. All rights reserved.
FOLLOW MORE IBT NEWS ON THE BELOW CHANNELS