'Payday 3' Is 'Fully Financed': See Release Date
KEY POINTS
Starbreeze Studios has partnered with Koch Media for the production of "Payday 3"
The game is slated for a 2023 release date
"Payday" is an award-winning cooperative shooter series developed by Starbreeze and Overkill Software
After a stroke of good fortune, Starbreeze Studios has announced that the third game in its first-person coop action game series "Payday" will be going into full production thanks to a deal with a major publisher.
Starbreeze Studios will now be working with Koch Media, a member of the Embracer Group and the parent company of Deep Silver, PCGamer reported. Their partnership with Koch Media has ensured the future of "Payday 3," and it has secured support for the game even after its eventual release.
"We now have a strong foundation for the successful launch of Payday 3" Starbreeze acting CEO Tobias Sjögren told PCGamer.
He also notes that the deal makes sure that the game's production will continue unimpeded and that global publishing and marketing efforts will be covered by Koch Media for the entirety of the game's life cycle.
The partnership will support "Payday 3" for up to 18 months after release. The live service model will be similar to how "Payday 2" is maintained up until this day, with character packs, weapon packs, new maps and story progression added after every interval.
The "Payday" series puts players behind the masks of professional heisters where they will rob banks, clear private vaults, secure black market deals and all other sorts of criminal activities. The latest game, "Payday 2," has been very well received on Steam and won a large number of awards in 2013, including best multiplayer, people's choice, best cooperative multiplayer shooter and editor's choice from multiple publications.
The game was praised for its satisfying gunplay, exciting heists and amazing original soundtrack.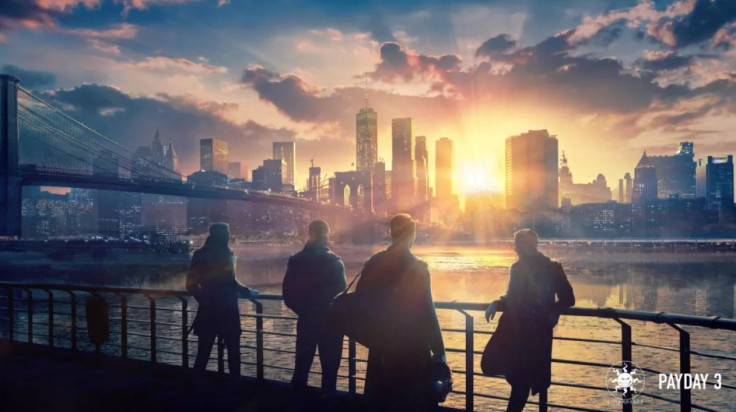 The success of "Payday 2" paved the way for years of continuous support from the game. The game still receives official content drops eight years since its release, and in the past month, it has seen a peak player count of 37,964, according to SteamCharts.
"Payday 3" was officially announced back in 2019 after Starbreeze nearly went bankrupt due to low revenues from "Overkill's The Walking Dead."
"'Payday 3' is shaping up to be a great game," Koch Media CEO Klemens Kundratitz told PCGamer.
The new game is expected to release in 2023.
© Copyright IBTimes 2022. All rights reserved.
FOLLOW MORE IBT NEWS ON THE BELOW CHANNELS