Peak Putin: There Is A Mountain Named After Putin, With A Ukrainian Flag On Its Top
KEY POINTS
A video shared on Twitter shows a Ukrainian flag flying next to a plaque reading 'Peak Putin'
The person or people who put the Ukrainian flag on Peak Putin may be fined for 'hooliganism'
Kyrgyzstan previously banned residents from protesting against Russia's invasion of Ukraine
Police officers in Kyrgyzstan on Thursday said they were investigating reports that someone had planted a Ukrainian flag on top of a mountain named after Russian President Vladimir Putin.
In a Twitter post, a user identifying as a climber uploaded a video showing a Ukrainian flag flying next to a plaque that read "Peak Putin," a mountain standing 4,446 meters above sea level in Kyrgyzstan's Chuy province.
"Some hooligans brought it here and planted it, we have no idea who they were," the Twitter user wrote.
Kyrgyzstan named the Vladimir Putin Peak in 2011 as a way of expressing gratitude toward the Russian authorities who agreed to remove tax payments for fuel exports to the country. The naming of the mountain came a year after the Kyrgyz Revolution of 2010 wherein thousands of people demanded the resignation of then-President Kurmanbek Bakiyev over accusations of corruption and abuse of power.
Kyrgyz police said they are in contact with two climbers who appeared to be heading toward Peak Putin on Tuesday evening. Authorities said the person or people responsible for putting up the Ukrainian flag on the mountain could be fined for "hooliganism."
Kyrgyzstan is a known ally of Russia and hosts a Russian military base. The courts in the country previously banned Kyrgyz residents from hosting "all types of peaceful gatherings, rallies and actions" related to Moscow's invasion of Ukraine. The ruling is effective until July 1.
Kyrgyz authorities also detained around 20 people in April after they defied court bans on rallies, according to AFP News.
Many naturalized Russian citizens in Kyrgyzstan said they received summons from the local military office, adding that failure to report could lead their Russian citizenship to be revoked. In addition, many Kyrgyz citizens who are working in Russia volunteered to join the war in return for money or fast-tracked citizenship.
Despite Kyrgyzstan's position in the war, a Kyrgyz national joined the Ukrainian forces in their fight against the Russian army. The Security Services in Kyrgyzstan announced that they were planning on filing charges against the Kyrgyz national helping Ukrainian forces in the war.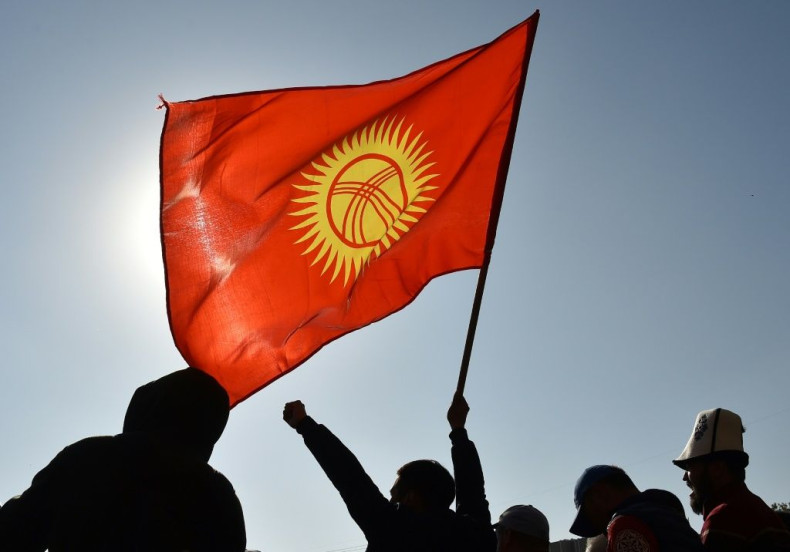 © Copyright IBTimes 2022. All rights reserved.