PlayStation 4 Announcement: How Do The PS4 Specs Stack Up To The Wii U And Xbox Durango?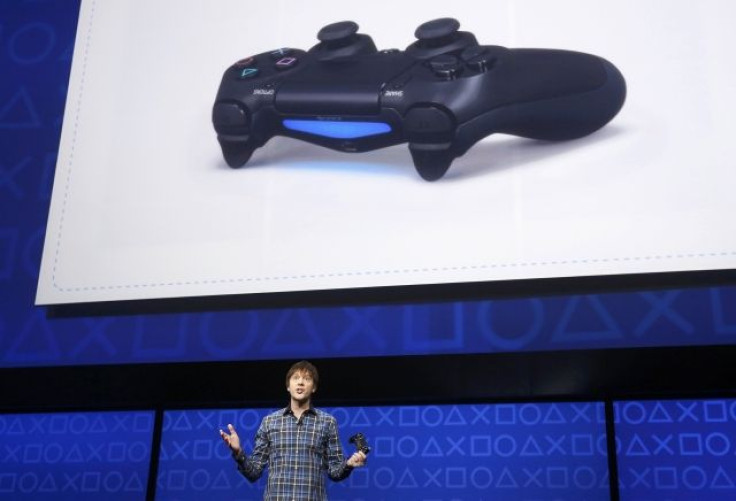 On Wednesday evening, Sony staged a highly publicized event in New York to announce its next gaming console, the PlayStation 4. It's an impressive-looking machine, but how will it stack up to other next-gen consoles?
Perhaps most impressive is the PlayStation 4's completely unprecedented amount of RAM. The new system will have an amazing 8 gigabytes, 16 times the amount found in a PlayStation 3. Both the PlayStation 3 and the Xbox 360 feature a mere 256 megabytes of RAM, making this a huge jump forward.
The new Wii U has 2 GB, which is an improvement over the last generation, but it may not be able to compete with the PlayStation 4. And it's not expected that Microsoft's rumored next console, the Xbox Durango, will be able to provide more RAM.
The upside of this impressive innovation is the PlayStation 4's background processing ability. Thanks to the console's huge amount of RAM, players will be able to turn off the system mid-game and pick it up right back where they left off. Players will also be able to download upgrades and new games in the background. The system will even be able to play new games during the downloading process.
So how does the PlayStation 4 stack up to the other next-gen systems? Let's take a look at the PlayStation 4, the Wii U, and the rumored Xbox "Durango."
Not everything is known about the PlayStation 4's technical specifications at the moment, but here's what we do know, according to PlayStation Universe.
Processors
- CPU: Custom chip containing eight X86-64 cores.
- GPU: Array of 18 complete units generating 1.84 Teraflops of processing power
- "Supercharged PC architecture"
Storage and Memory
- 8 GB of GDDR5 RAM
- Local HDD storage with unspecified memory amounts
Other Features:
- Wi-fi Internet
- Built-in camera to track the position of controllers
- Background downloads, ability to suspend game while powered off
- "Always-on" technology.
- Social media integration
Now, let's take a look at the specifications for the Nintendo Wii U. It's a smaller system, built for more casual gamers, so it's not expected to compete with the heavy-hitting power of the PlayStation 4. Even so, it's worth examining the differences between the two system. Here are the specs, courtesy of Wikipedia.
Processors:
- CPU: The "Espresso," a IBM PowerPC 750-based tri-core processor clocking in at 1.24 GHz
- GPI: AMD Radeon High Definition Processor, clocks in at 550 MHz.
Storage and Memory:
- 2 GB RAM
- 8 GB (Basic) or 32 GB (Deluxe) internal flash memory
Other Features:
- Custom tablet controller with touchscreen technology and front-facing camera
- Wi-fi Internet
So that's it for the Wii U. It's a powerful system compared to last generation, but the PlayStation 4 looks like it will blow it out of the water in terms of sheer power.
Finally, we'll take a look at the coming Xbox console. Nothing official has been announced from Microsoft yet, but most rumors give the console the code name "Durango." And according to VGLeaks' claims, it's going to be a pretty powerful system as well. If the rumors are true, it will rival the PlayStation 4's innovation of 8 GBs of RAM, making this a very close battle between systems.
Processors:
- CPU: Eight individual CPU cores clocking in at a total of 1.6 GHz.
- GPU: Custom-built D3D11.1 class processor clocking in at 800 MHz.
Storage and Memory:
- 8 (GB) of DDR3 RAM
- 50 GB 6x Blu-ray Disc drive
Other Features:
- Wi-Fi and Wi-Fi Direct
- Image, video, and audio codecs
- Kinect multichannel echo cancellation (MEC) hardware
Which of the three next-wave consoles will you be purchasing?
© Copyright IBTimes 2023. All rights reserved.
FOLLOW MORE IBT NEWS ON THE BELOW CHANNELS