Police Militarization History Stretches Back To Civil Rights Movement [PHOTOS]
Police militarization in the U.S. was thrust into the national conversation nearly a year ago, following the death of Michael Brown in Ferguson, Missouri. But it wasn't until Monday, when President Barack Obama announced a plan to limit the use of military equipment by local police forces, that tangible action had been seen on it.
Experts say there is a long history of militarization of the police, dating back to race riots that broke out in a handful of U.S. cities in the 1950s and 1960s. Some believe that the seeming success of SWAT teams deployed to curtail the 1965 Watts Riots -- a six-day race riot sparked by conflicts with the Los Angeles police that resulted in 34 deaths -- gave way to the trend of arming and equipping police forces with battlefield weapons. A massive expansion of police militarization came after the Sept. 11, 2001, terrorist attacks in New York City and Washington, where law enforcement agencies stressed the readiness of local police forces, in the event of another domestic terror incident.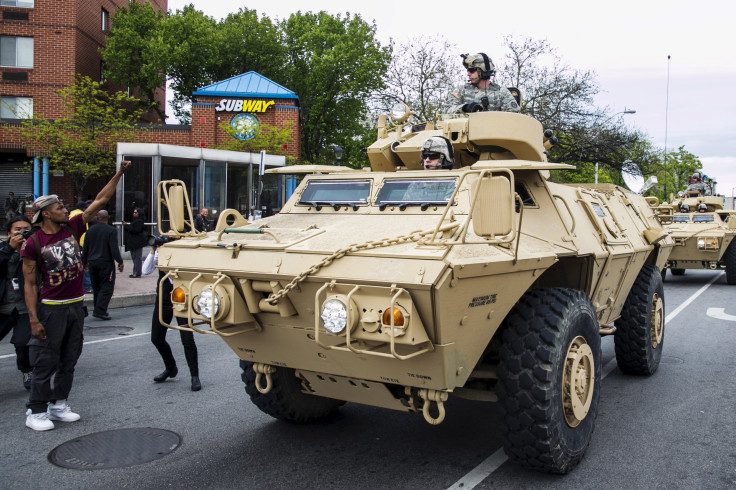 Bonnie Bertram, who chronicled the rise of SWAT teams in a investigation for Retro Report last year, said tactical units were quickly put into place following the race riots, but over time their deployment among police forces shifted away from civil unrest. "[During] this 50 years of evolution, they really changed from their initial intent," Bertram told the Huffington Post. "They were designed to deal with very violent confrontations starting primarily in the 1980s when Ronald Reagan was ramping up the drug war and these … federal grants [were] coming in to take military surplus goods and transfer them to local police forces. Those two things sort of coalesced."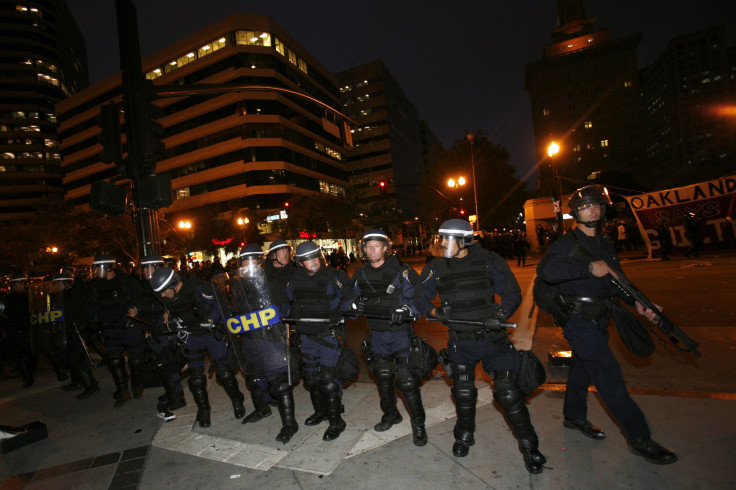 Bertram also said that SWAT team have sprung up in small cities, where police forces are less likely to deal with mass scale unrest. They are increasingly used in raids on private homes, she said. Obama, on the other hand, is seeking to limit the use of military equipment to control citizen protests.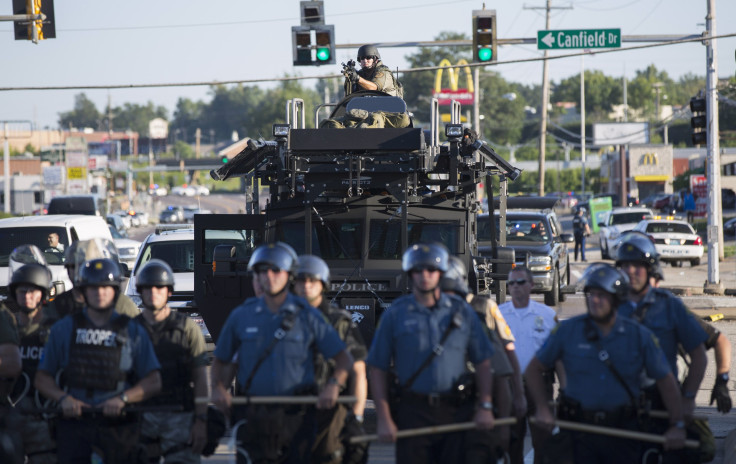 The plan announced by the White House on Monday acts on the recommendations of federal interagency working group led by the Departments of Justice, Defense and Homeland Security. The list of banned weapons includes tracked armored vehicles, weaponized aircraft and vehicles, bayonets, grenade launchers and large-caliber firearms, according to a report of the working group released Monday.
For other types of equipment, such as MRAP (mine-resistant ambush protected) vehicles and riot shields, departments will have to provide added justification for their use, according to a fact sheet released by the White House. Obama was expected to announce these steps during a visit later on Monday to Camden, New Jersey. He also plans to encourage trust-building between police and the communities that they serve.
© Copyright IBTimes 2023. All rights reserved.