Gov. Cuomo Could Oust DA Vance But They Share A Party — And Donors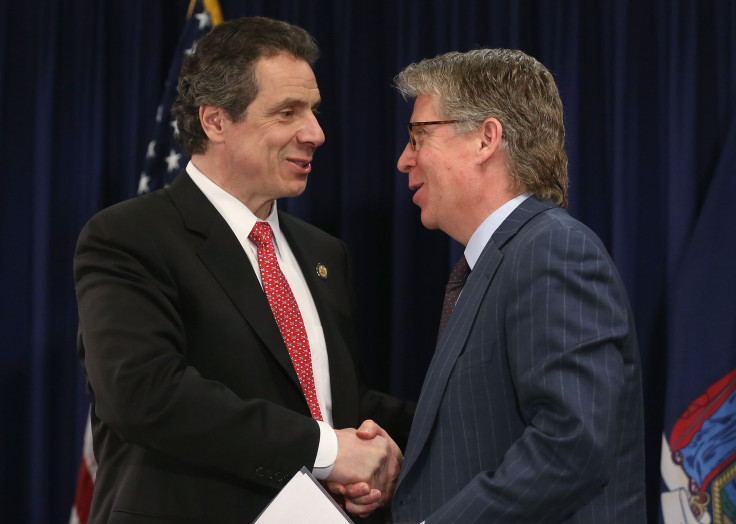 Embattled Manhattan District Attorney Cyrus Vance Jr. may be running for reelection unopposed, but that doesn't mean he's off the hook for declining to prosecute cases against Harvey Weinstein and President Donald Trump's eldest children and accepting campaign cash from lawyers linked to those would-be defendants in the process. Under New York law, Vance could be immediately removed from office by Gov. Andrew Cuomo, a fellow Democrat.
The major obstacle to such a move, however, might not be a shared party, but shared donors: Cuomo himself has received $127,000 from some of the same Vance contributors at the heart of the recent controversies — and his gubernatorial campaigns have also received more than $72,000 directly from Weinstein himself.
The New York Constitution gives the governor power to remove a district attorney at any time, so long as the governor gives the DA a "copy of the charges against him or her" and "an opportunity of being heard in his or her defense." It also explicitly declares that "any district attorney who shall fail faithfully to prosecute a person charged with the violation in his or her county of any provision of this article which may come to his or her knowledge, shall be removed from office by the governor."
Cuomo is a potential 2020 presidential candidate who has cast himself as a bold opponent of Trump and defender of women's rights.
His office did not respond to repeated International Business Times requests for comment about Vance's decisions not to persue indictments of the Trumps or Weinstein.
In the Trump case, a story by ProPublica, WNYC and the New Yorker reported that Vance overruled lower-level prosecutors in his office and decided not to charge Ivanka and Donald Trump, Jr. over allegations that they misled investors. Vance dropped an investigation in allegations that Weinstein sexually assaulted an Italian-Filipino model.
Cuomo has announced he is sending some of the money he received from Weinstein to a women's rights group. But the governor and Manhattan DA continue to share powerful donors linked to the unfolding scandals.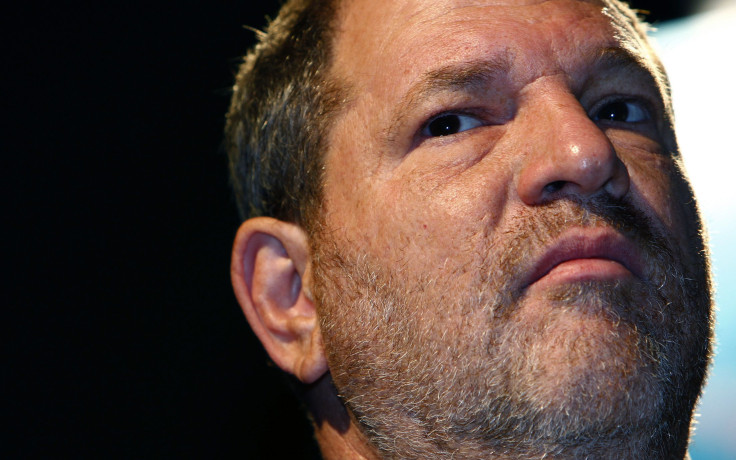 For instance, as IBT reported, in the middle of his office's investigation into the Trump Soho deal, Vance accepted $10,000 from Elkan Abramowitz, whose firm was helping the Trump defense team. Abramowitz served as Cuomo's lawyer in 2015 as the governor fended off a federal corruption probe, and Abramowitz has given $17,000 to Cuomo during his political career, according to state campaign finance records.
Similarly, Weinstein's longtime lawyer David Boies gave Vance $10,000 in August of 2015, just a few months after Vance decided to drop an investigation into allegations Weinstein groped a model in Manhattan. Boies, who wasn't representing Weinstein in the 2015 criminal investigation, has contributed $55,000 to Vance over the years, and Boies together with his son and partners at his firm have given Vance's three campaigns for DA a total of $182,000. Boies, who has been called "the nation's most famous practicing lawyer" has also given $75,000 to Andrew Cuomo.
President Trump's longtime lawyer Marc Kasowitz, who gave Vance $32,000 after the district attorney dropped an investigation into the president's two children in 2012, also gave $35,000 to Cuomo. Vance returned Kasowitz's donation last week.
It was Kasowitz's involvement in the decision to drop the Trump investigation that led another Democrat, Manhattan state assemblyman Dan Quart to call on the state's attorney general to investigate Vance.
"No contribution ever in my seven years of [being] District Attorney has ever had any impact on my decision making in a case," Vance told reporters Wednesday.
Vance defended his decision not to prosecute Weinstein, but admitted he might need to reconsider his campaign's process for vetting donations going forward.
"It is legal and it has been common practice for district attorneys to raise money from lawyers even though those lawyers may have matters before the office," Vance said. "It obviously calls for an opportunity like this for me to rethink with my assistants how we wish to handle the matter going forward... So, in answer, it's absolutely legal, but it should be re-examined, office by office."
While Vance has been celebrated for his fight to eliminate the nation's backlog of untested rape kits, one prominent women's group said the district attorney "caught a break this election."
"Just because he is running unopposed does not mean these incidences are going away," Sonia Ossorio, a spokesperson for the New York City branch of the National Organization for Women, told IBT in an email. "If he were facing an opponent in November, I believe he'd have a tough time winning."
While it is too late for an opponent to appear opposite Vance on next month's ballot, on Wednesday former Brooklyn district attorney candidate Marc Fliedner, who lost in the Democratic primary last month, declared himself a write-in candidate for Vance's job in Manhattan.
© Copyright IBTimes 2023. All rights reserved.