Pope Francis: A Friend To Muslims?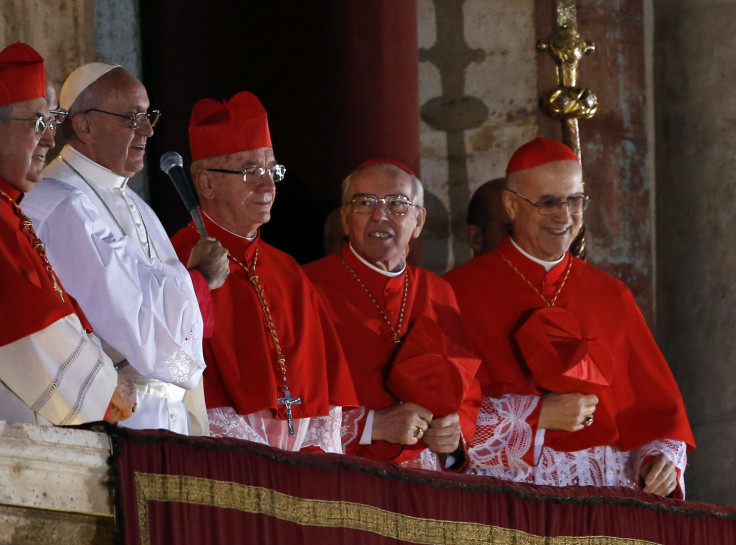 The former Cardinal and Archbishop of Buenos Aires, Jorge Mario Bergoglio, now Pope Francis, was almost removed from his position in the church eight years ago by his predecessor, Pope Benedict XVI, in a dispute over the Prophet Muhammad, the founder of Islam.
In 2005, Bergoglio expressed his disapproval over comments Benedict had made castigating Muhammad.
The Daily Telegraph reported that Benedict, in an appearance at the University of Regensburg in Germany, quoting a medieval document, called the Prophet "evil and inhuman," a declaration that triggered outrage across the Muslim world, prior to an apology issued by the then-pope.
In response to the brouhaha, Bergoglio, speaking through an aide, told Newsweek Argentina of his "unhappiness" with Benedict's statements and urged church members to criticize the pope.
"Pope Benedict's statement don't reflect my own opinions," Bergoglio stated at the time.
"These statements will serve to destroy in 20 seconds the careful construction of a relationship with Islam that Pope John Paul II built over the last 20 years."
Benedict did not take kindly to these statements.
Almost immediately, the Vatican removed Joaquín Piña, the archbishop of Puerto Iguazú in northern Argentina, who also criticized Benedict. As a subordinate to Bergoglio, Pina's removal was a signal that the Cardinal of Buenos Aires himself could be the next to go.
As it turned out, Bergoglio kept his position, but in a protest canceled a flight to Rome to boycott a synod Benedict had called.
"The only thing that didn't happen to Bergoglio was being removed from his post," wrote Horacio Verbitsky in the newspaper Página/24. "The Vatican was very quick to react."
Bergoglio reportedly has long enjoyed good relations with the Muslim community in Argentina.
The Buenos Aires Herald newspaper reported that when Bergoglio was elected pope, two senior Muslim officials in the country, Sheik Mohsen Ali and Dr. Sumer Noufouri, Secretary General of the Islamic Center of the Republic of Argentina, both praised the news.
"[Bergoglio] always showed himself as a friend of the Islamic community. He visited the At-Tauhid Mosque in the neighborhood of Floresta and the Arab-Argentine Ali Ibn Abi Talib School, strengthening our relation," said Ali, director of the House for the Diffusion of Islam.
"His humility drew my attention."
Noufouri said his organization received his election as pope "with joy and expectation of strengthening dialogue between religions," adding that Bergoglio is a "respectful, pro-dialogue person who knows Islam. Argentina is a model of dialogue and coexistence that, God willing, could be exported to the world."
© Copyright IBTimes 2023. All rights reserved.