Pope Francis-Islamic State Plot: Four Arrested In Italy For Planning ISIS Attack On Pontiff Following Paris Terrorism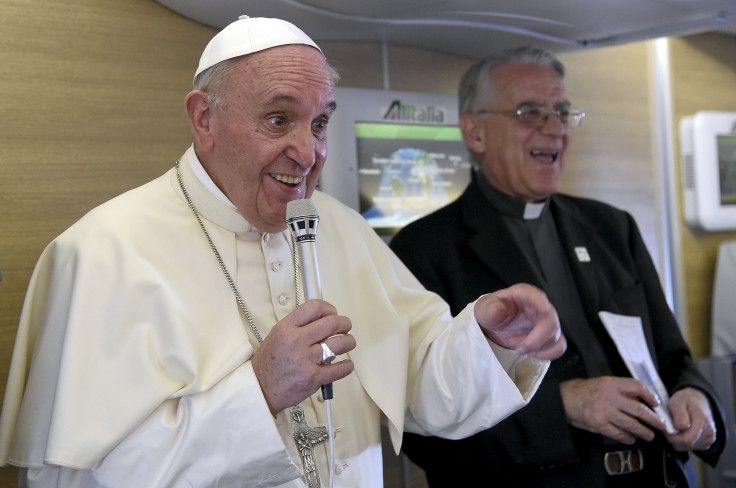 Acting on a tip from the FBI, Italian authorities arrested four people in Italy and Kosovo Tuesday who were suspected of planning an attack on Pope Francis, the Local reported. The seat of the Roman Catholic Church is the Vatican, situated just outside of Rome, where security has been high since the Islamic terror organization known as the Islamic State group, ISIS or Daesh, threatened attacks on the Italian capital.
All four people arrested by police during raids are from Kosovo, a region inside Serbia in southeastern Europe where international recognition remains disputed. The four people stand accused of participation in a terror ring with specific intent to target the pope.
"The [alleged] terrorist team propagated the ideology of jihad through social networks," police said, as reported by the Local. The group allegedly claimed on social media that Francis would be "the last pope."
The Italian government has conducted raids and added additional police to patrol the streets in Rome, after a series of coordinated terror attacks on Paris Nov. 13 left 130 dead and hundreds more wounded.
Following the Paris attack, ISIS released a video claiming that Rome and Washington D.C. would be two of the group's next targets. "By Allah, if we brought down France in its homeland, in Paris, then we swear, by the command of Allah, we will attack America in its heartland, in Washington, Allah permitting, and we will invade Rome, Allah permitting," militants said in a video released Nov. 16.
The Kosovo threat was not the first time militants pledging allegiance to ISIS have threatened Francis. During his first visit to the United States in September, a teenager in Pennsylvania claiming allegiance to ISIS was arrested on suspicion of planning to attack the pope during his visit to Philadelphia. Police found multiple firearms in possession of the 15-year-old when they raided his house.
© Copyright IBTimes 2023. All rights reserved.
FOLLOW MORE IBT NEWS ON THE BELOW CHANNELS