Popular Weedkiller Deemed Carcinogenic: Herbicide May Cause Cancer, World Health Organization Says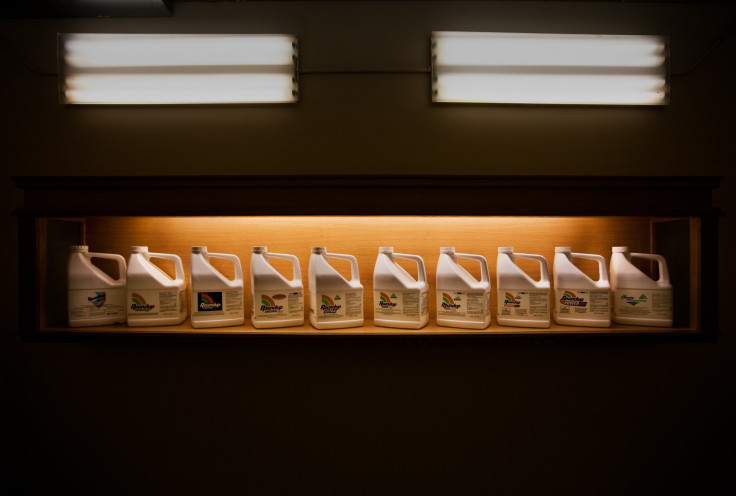 The active ingredient in Roundup, one of the world's most popular weed killers -- and the most commonly used one in the United States -- has been declared a "probable carcinogen" by the World Health Organization. The International Agency for Research on Cancer, an arm of the WHO, released the results of its review of five herbicides and pesticides on Friday.
The French-based agency ranks cancer-causing agents on four levels: known carcinogens, probably or possible carcinogens, not classifiable and probably not carcinogenic. The herbicide glyphosate, the active ingredient in Roundup, was classified by IARC as "probably carcinogenic to humans."
But the classification is not binding, said the IARC. "It remains the responsibility of individual governments and other international organizations to recommend regulations, legislation or public health intervention," the agency said in a statement. According to the Associated Press, the United States Environmental Protection Agency said it would consider the IARC's evaluation.
The IARC did clarify that the new ruling is mostly directed at the industrial use of the herbicide, and that use by home gardeners does not fall under the same classification. Glyphosate is employed in more than 750 herbicide products and has been detected in the air, during spraying and in foods, reports the IARC.
The determination is sure to alarm the agro-chemical industry and particularly Monsanto, the agribusiness giant that is the leading producer of glyphosate. Worldwide annual sales of the chemical are estimated at $6 billion. The company put out its own statement Friday: "All labeled uses of glyphosate are safe for human health," said Monsanto's Phil Miller, global head of regulatory and government affairs.
"We don't know how IARC could reach a conclusion that is such a dramatic departure from the conclusion reached by all regulatory agencies around the globe," said Miller. Monsanto requested an urgent meeting with the World Health Organization to clarify the scientific basis of the ruling.
A summary of the agency's findings was published in the British journal
Lancet Oncology
Friday.
© Copyright IBTimes 2023. All rights reserved.